Harnessing the Power of Relationships
A leading accounting firm sees immediate revenue growth with Microsoft Dynamics 365 and accounting360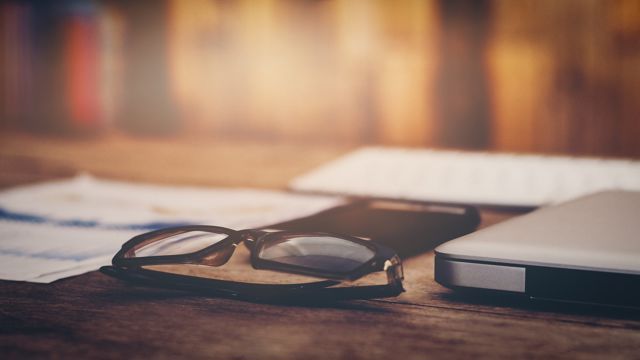 Company Overview
Headquartered in Houston, Texas, this Top 40 public accounting firm has 1,000 employees in 12 offices across the U.S. The firm serves a broad range of clients and provides a wide variety of services, from traditional accounting and tax to risk advisory and wealth strategies. The firm attributes its success to always doing more than expected and over-delivering, leading to a stable, loyal client portfolio.
The Challenge: No CRM technology…and then a pandemic
The firm takes great pride in understanding their clients and their key industry sectors and uses this knowledge to offer consultative thought leadership to assist clients in attaining their business goals. In a relationship-driven industry, it was an issue that the firm—as is the case with many of the world's leading firms—was not using a CRM system of any kind to tap into those relationships.
The combination of ambitious business growth plans and the desire to fully service their clients led the firm in search of a better way to fully harness the power of their client, staff, and business relationships. This is particularly important in the accounting industry, where partners are not traditionally accustomed to sharing information about their clients and relationships.
The firm began thinking about a new CRM platform in 2019 when things came to a head. But the COVID-19 pandemic hit, and suddenly, the marketing events and sponsorships the firm depended upon to engage with clients were off the table. They needed to lean into technology now more than ever.
The firm was already a satisfied Microsoft shop using Microsoft 365 applications such as Outlook, Word, and Excel. The onset of COVID-19 had led to a quick adoption of Microsoft Teams to assist in working remotely, so there was a strong desire to stay within the Microsoft platform. The new system would need to:
Integrate with the firm's existing ERP system
Be built on the Microsoft technology platform
Enable them to leverage their relationships to find and win business
Increase productivity overall
Provide functionality and usability that would increase user adoption
Offer the flexibility to accommodate growth and change well into the future
The Solution: A respected industry solution, delivered by an expert partner
As she began the search, the Director of Marketing looked to other respected accounting firms for their advice. During her discussions with these firms, she found that many had had excellent experiences with accounting360, a comprehensive practice management suite built on the Microsoft platform that addresses the unique needs of accounting firms—helping them identify and capture more work as well as efficiently deliver and account for their engagements.
Two firms that had recently worked with HSO, the Microsoft partner that develops and sells accounting360, and highly recommended them for their professional services industry expertise and understanding of the needs of large accounting firms.
That feedback from their peers, along with the solution being built on Dynamics 365 and the Microsoft cloud, quickly put HSO at the top of the list. They continued to research accounting360 as well as HSO, reaching out to her Microsoft contacts for advice.
The answer: HSO. HSO had an excellent reputation in the professional services industry, a proven track record, and was named Microsoft Global Partner of the Year on multiple occasions. While other CRM solutions, including Salesforce, were under consideration, when the HSO team showed how accounting360 would work within their existing Microsoft ecosystem and enhance Dynamics 365, the firm knew they had their winning solution.
"What we thought would be a difficult process quickly became an easy decision which allowed us to focus on what we wanted our solution to deliver to our firm and not waste a lot of time and energy chasing after new platforms," said the Director of Marketing.
The firm is using Dynamics 365 and accounting 360 for:
Managing client, contact, and relationship data for more effective business development and client service
Gaining a 360-degree view of clients, contacts, relationships, and communications, which can be leveraged to win a higher percentage of opportunities
Business development intelligence and research that is more relationship centric, leveraging cross-practice selling strategies to cultivate additional opportunities
Managing marketing lists and events to drive improved client communications
An added advantage: relationships360
The solution also includes relationships360, which uses pre-configured connectors to harvest contact and activity data from each user automatically and score relationship strength based on how current, deep, and relevant they are. In so doing, firms can not only understand who knows whom, but how deep the relationships are, how current they are, and in what areas they are most relevant.
"A year from now, I want our partners and leaders to see demonstrations of success and opportunity due to better collaboration and feel really good about engaging their teams to manage a pipeline and to understand how that brings value to their practice and the firm."
The Results: Fast user adoption, more engagement, and $1M in new business
The benefits have been significant: The firm has been able to leverage what they are getting from CRM to create more than $1 million in new business opportunities with new and existing clients.
"We are now able to leverage the data from CRM across the firm and identify new sources of revenue – from both existing and new clients," continued the Director of Marketing. "Our partners are enjoying their new pipeline visibility, which is allowing us to staff engagements more accurately and utilize the most appropriate teams and professionals to bring value to each of our disciplines. We are also seeing far better collaboration across our practice areas, which we know will help us realize significant levels of organic and new business revenue."
Supporting that impressive statistic is the fact that internal adoption was fast, thanks to the firm's commitment to the success of the new solution. The firm engaged senior leadership and key stakeholders from the beginning to ensure the solution was designed to meet the firm's needs and increase user adoption.
According to the Director of Marketing, acceptance has been "great." There are currently 400 users engaged, and there is a lot of excitement about what is being delivered.
"Dashboards to make our lives easier with just a couple of clicks," and a higher level of client perspective has allowed them to engage across practice groups to deliver better thinking and drive significant organic growth. "In short," she says, "it has allowed us to help our clients, help one another, and help our firm."