Hunter Boot: a vastly improved legacy IT system that got their digital transformation rolling
HSO improved its legacy IT system that disrupted business continuity and held the brand back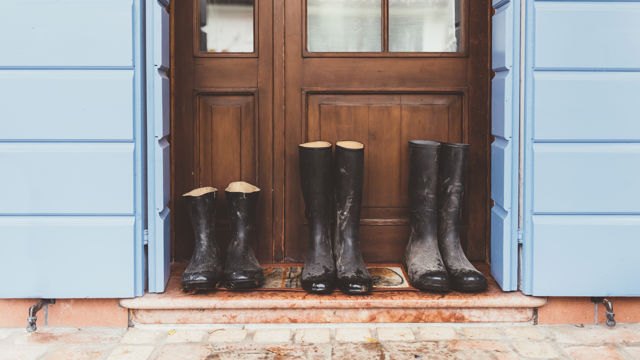 Founded in 1856, Hunter is a British heritage brand renowned for its iconic Original boot with a rich history of innovation. An innovative brand needs an IT system and enterprise architecture to match, but Hunter's existing business software solution was becoming a huge hindrance to the performance and growth of the company.
Hunter had spent 8 years using an old Microsoft Dynamics AX2012 R2 system that they had customised in stages over the years, modifying their way slowly into a dead-end, with a system that was no longer supported by Microsoft and from which they could not upgrade.
As Mark Devine, Head of IT at Hunter, says; "Our platform had performance, stability and visibility issues – exactly what you don't want with your core application. We had simply outgrown the system. It was not scalable and the only solution to regular issues was forced re-starts, often during business hours. Quite simply, we were stuck in a hole, with no upgrades possible."
Faced with an unmanageable environment the only recourse was to first transition to a stable and scalable platform as the first step on a digital journey to implement Microsoft Dynamics 365. Having done their due diligence, Hunter came to HSO as their chosen partner to support the project.
A like-for-like migration to Azure
Following a migration assessment review by HSO, and due to the short time frame Hunter required to be live on the new system, a Lift and Shift approach was used to provide a like-for-like system that would give them exactly what they had previously, but on the Microsoft Azure cloud platform. This plan provided the least risk and got Hunter to where they needed to be on their transformation roadmap.
In what was only a 10-week implementation programme with a non-negotiable deadline, the project involved re-platforming their Microsoft Dynamics AX2012 R2 systems to Azure from their incumbent hosting partner's data centre. As well as the key AX servers, HSO moved a bespoke FTP 3PL integration server, supported the move of a 3rd party EDI Solution, and provided a secure gateway for the E-Commerce integrations.
The existing Microsoft Windows RDS farm was replaced with a Microsoft Azure based Windows Virtual Desktop solution using remote app to approve the users with Microsoft Dynamics AX Client access.
During the project, several security vulnerabilities were identified and redesigned out of the new platform hosted within Azure.
In parallel with the move to Microsoft Azure, Hunter also transitioned its existing Microsoft Dynamics AX 2012 system to HSO's Support and Managed Services programme.
Following on from the "Onboarding" of Hunter, HSO has now commenced the next program of work with them: the Enterprise Architecture phase. This is the first step in the deployment of a Microsoft Dynamics 365 project.
Greater visibility, flexibility and performance
The migration to Microsoft Azure gave Hunter far greater visibility, flexibility and stability, enabling them to scale up and down as required. Where past projects would take weeks and even months to execute, their newly acquired agility and performance improvements mean they can adapt and react to the seasons quickly; absolutely vital for a fashion brand that relies on seasonal trends and sales peaks.
All of this is underpinned by vastly improved support for key components, with HSO helping them overcome the obsolescence of parts of the old system.
A constantly crashing system ultimately effects and spills over into impacting the customer experience, but Hunter now benefits from hugely improved business continuity. Outages on the old system were an all-too-common occurrence, but these are now exceptionally rare.
Furthermore, the project budget, which was set at 70 days, was achieved with minimal disruption to the business.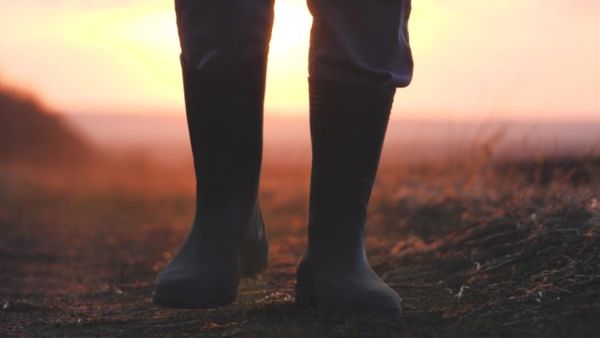 What does the future hold?
This was just the first stage in a much larger digital transformation for Hunter, who had the benefit of Microsoft funding to help them with the move to Microsoft Azure, as they took the first steps on their digital road map.
A much happier Mark Devine says, "I can now focus on moving Hunter forward onto a modern and feature rich platform, adopting global standards. Hunter has an excellent partnership with HSO, and we are now on the right infrastructure that helps the business to succeed. The team at HSO always put in exceptional effort and demonstrate deep technical skills. And we are not done yet. HSO has provided Hunter with the confidence needed for the programme of work ahead."