Global industrial equipment and supplies manufacturer selects Microsoft Dynamics 365
for Field Service with HSO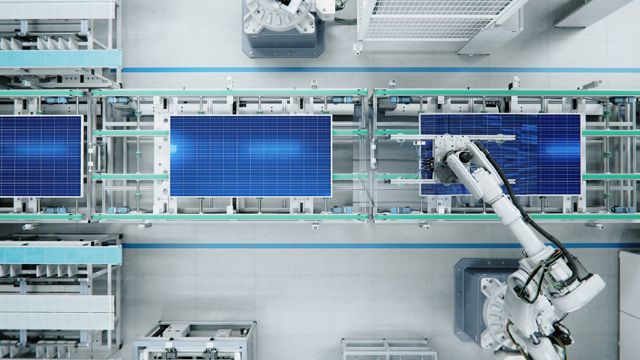 Our client is a publicly-traded company that provides cutting-edge technologies that sense, transmit and analyze information for industrial growth markets. With a new division in France, recent growth, and extended needs, they were looking for field service software to enable and improve their field service operations.
Currently running Dynamics AX 2012 on-premise, their options were to make modifications to their current ERP or evaluate other solutions. They had been using the project module in AX which is very time-consuming and cumbersome. They have done some modifications to streamline but was still not sufficient. After evaluating IFS, MSI, and Salesforce Service Cloud, the decision was made to remain on the Microsoft platform with Dynamics 365 for Field Service.
Our client chose Microsoft Dynamics 365 for Field Service and HSO because:
They are a Microsoft-friendly enterprise and wanted to stick with its existing platform.
HSO has a strong global presence for Field Service implementation and can support its international operations.
HSO has additional IP (Advanced Field Service) that can enhance and augment the out-of-the-box capabilities of D365.
Learn more about
HSO's leading technology solutions for Manufacturing and Field Service.
What sets HSO apart
HSO is your Business Transformation Partner with deep industry expertise and global reach, leveraging the full power of Microsoft technology to transform the way you work and improve your business performance.
Learn more about HSO
HSO International Global Delivery Capabilities
With a consistent global delivery methodology shared across all locations and global delivery centers, HSO's "Kernel" approach allows us to deliver template implementations worldwide, accelerating business transformation for multi-national companies at an affordable cost point with predictable outcomes.
24/7 Global Managed Services
Support core business systems while working proactively on transformation efforts that will secure future success. With everything from upgrades, migrations, continuous optimization and insights on improving business processes, HSO allows you to focus on your core business and innovate faster.
Large enough to serve, small enough to care
For more than 30 years we've measured our success in just one way-we win when our clients win. HSO is the agile, industry-focused alternative to large, traditional global SIs. Our goal is to drive improvements in your business performance by leveraging the power of Microsoft technology - accelerating the impact of digital transformation.