Fagron relies on 24/7 support from HSO around the world
Needed 24/7 worldwide support, a single point of contact and certainty of the business continuity of applications and infrastructure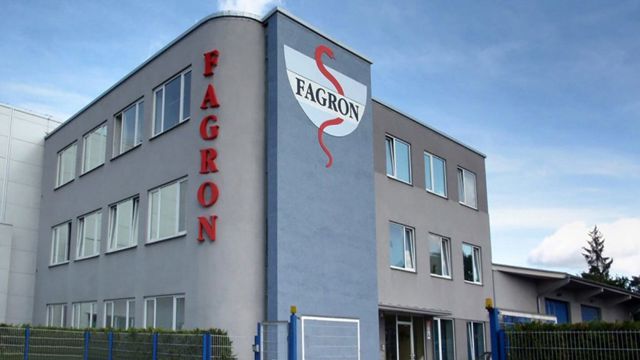 Fagron is an international player in the area of ​​innovation and product development in pharmaceutical care. Founded in Rotterdam in 1990, the company has recently experienced rapid international expansion and is now active in 34 countries with over 2,000 employees. Their operations deliver to around 200,000 patients in more than 60 countries. One of their key operations is the production of personalised medication in Europe, North America and South America.
The implementation by HSO of Microsoft Dynamics AX 2012 meant that the management and support of the application had to be well organised. One of the most important conditions was 24/7 support, around the world. Gertjan Knoester is Supply Manager at Fagron and is responsible for the continuity of the business information systems. HSO Global Managed Services helps to support Fagron's worldwide operations.
Growth of the organisation and greater complexity of business processes
Gertjan Knoester: "Previously we used Microsoft Dynamics NAV at Fagron. We have grown enormously since our foundation, partly through acquisition, and have expanded into new markets. We rolled out Dynamics NAV to the new business units and we had a good in-house management and support organisation helping with this. However, at a certain point in time, the organisation outgrew Dynamics NAV. The number of users continued to increase and we wanted to achieve more standardisation. Also, the technical requirements for our ERP system became more complex because of our focus on personal healthcare and the production of personalised medicines in high-tech production facilities. We made the decision to transition to Microsoft Dynamics AX 2012, in which our two most complex business units now operate."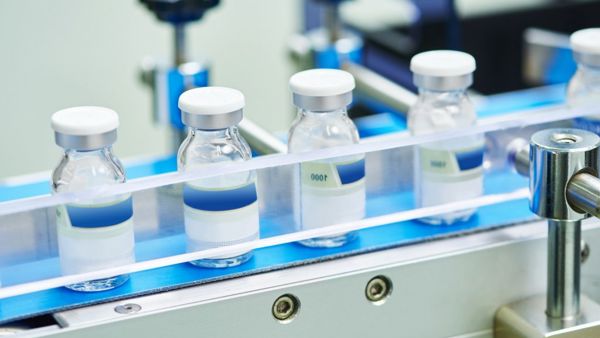 Continuity is vital
"If our preparation facilities or distribution centres cannot deliver on time, there will be immediate consequences for hospitals, pharmacies and ultimately their patients. So continuity is crucial to us."
- Gertjan Knoester, Global IT Manager at Fagron.
Expertise in Microsoft Dynamics and the cloud
"With the switch to Microsoft Dynamics AX 2012, the need arose to organise our ICT department differently. Because we had no knowledge of Dynamics AX, we were looking for a suitable partner for the implementation of the solution but also a partner with expertise in the field of management and infrastructure. HSO offered all of this.
Microsoft Dynamics AX 2012 runs in the cloud for us on Microsoft Azure. As an organisation, we are very cloud-driven because we believe it much more secure than on-premise. We also do not have to think about things like server contracts, scalability and so on.
If a user has a functional or technical question in one of our operations, it goes, via our own support desk, to the front-line support desk of HSO. This is available 24/7. Often the issue can be resolved immediately, but if it can't, the question is passed on to the second line support team. HSO also monitors our servers and can respond immediately if there is a malfunction somewhere."
Business continuity cover of applications
"We cannot afford to experience malfunctions in our ERP system. One example is in our clean rooms where we prepare medicines. Our raw materials and prepared medication all have a very short shelf life. If our systems fail and we cannot produce, this may mean that hospitals and pharmacies do not get their medication on time. We therefore have to prevent this from happening.
Our high standards and procedures contribute to our good reputation in the industry. If we cannot deliver for a day, this will ultimately have serious consequences for patients at our hospitals and pharmacies. Thanks to the support from HSO, we have business continuity cover of our applications."
"We cannot afford failures in our ERP system."
Investing together in a partnership
"With HSO Global Managed Services we get access to Microsoft Dynamics AX 2012 expertise and will continue to roll this out in future on the Azure platform. What an external partner does not normally have is an in-depth knowledge of Fagron. When outsourcing management and support, we also had to consider how our own IT team was organised. We wanted to remain 'lean and mean', but at the same time we realised that it was necessary to re-organise our internal support team to be able to work effectively with an external party.
I would therefore give this tip to companies that want to outsource their management. If you only have technical product specialists in house, it will not work optimally. You need employees who are willing and able to work together with a partner. Also, outsourcing does not mean 'shifting responsibility'. After all, you yourself remain responsible for the continuity of your business processes. We have therefore had to invest on both sides in the cooperation and in the transfer of knowledge. We evaluate things regularly, and are able to solve more and more issues quickly and effectively."