Why canfitpro chose Dynamics 365
In 2020, canfitpro went into a rapid development cycle with its new Dynamics setup to make the transition to offering virtual education.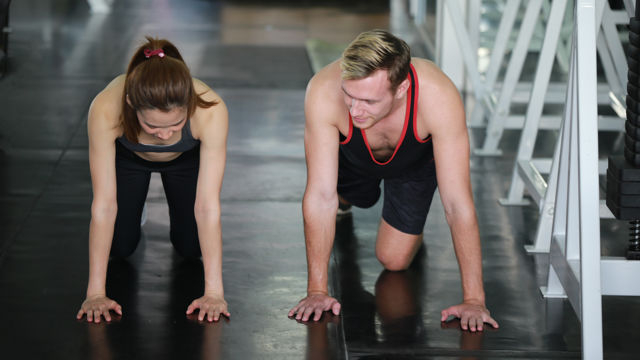 Digital transformation
Back in February 2020, one of canfitpro's biggest differentiators was the strength of its fitness education and certification – the majority of it being live and in person. Of course, that all changed shortly after their February 2020 launch with Dynamics 365 Sales & Customer Service. Due to the global pandemic, canfitpro went into a rapid development cycle with its new Dynamics setup to make the transition to offering virtual education.
"One of the objectives we outlined from the beginning was moving away from having 7 different systems. So how can we consolidate into as few solutions as possible?"
Challenge
As the largest provider of education in the Canadian fitness industry, canfitpro was founded in1993 and delivers accessible, quality education, certifications, conferences, trade shows, and membership services. Canfitpro services over 110,000 members including some of the world's finest fitness professionals, health club operators, industry suppliers, and fitness consumers.
With a very old legacy custom system, canfitpro was dealing with a multitude of challenges that were impeding the company's growth opportunity and service to its existing members. These challenges can be categorized into four key areas:
Low Usability
It was very hard to onboard newemployees to the legacy system. With such an old solution, the user interface was not what many new hires expected to be using. To train a new business user on the system took an entire month, while to fully upskill a new IT employee into a support role would take 6-8months.
No Centralized Data
This created a bigproblem for canfitpro in terms of the reporting and integrity of data.
It was difficult to use any of the information from their legacy system to make informed business decisions, as a large margin of error needed to be accounted for due to the poor collection, management, and workflow of data.
Costly
To keep the old legacy system running it required a lot of manpower and coordination with multiple vendors. What started as a single custom homegrown solution, continued to evolve, and branch out to other components, designed to help support the needs of the business. With so many pieces, the system became more and more complex, which drove the cost to maintain it higher with each passing year.
Lack of Extensibility
Due to the sheer number of applications that had formed over the years, there wasn't a common API built between any of them. This meant that canfitpro would rarely even think to onboard a new solution, as the time, cost, and complexity were often too much to commit to.
Marketing & Communication Manager, Janessa Gazmen:
Key Performance Indicators
50%

Time to market

"Many products and offerings we would not have even considered doing withour legacy system. The amount of changes we've donein the last 8 months, is more than what we could have done in our old solution in two years."

24/7

Time to delivery

"We went from a 24-72-hour delivery window for products and services to now providing these immediately."

360 degree

Customer insights

"With the removal of previous data silos, a 360-degree view of customers and their journey is available."
"With Dynamics, the change to virtual took just a few weeks. What I can say is now that we're 10 months in – we made the right choice."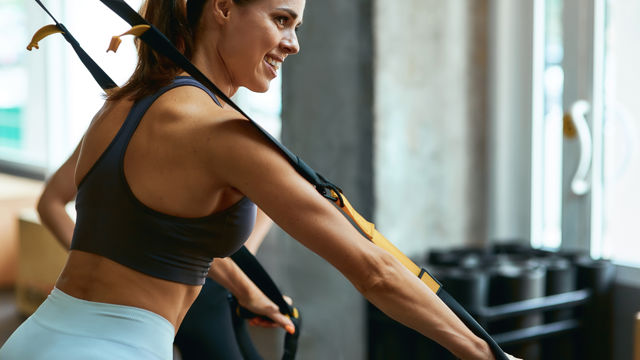 Solution
After reviewing many different CRM solutions, canfitpro's decision was narrowed to either Dynamics 365 or Salesforce. Ultimately, Dynamics365 won the canfitpro team over with its user experience, integration with their current Microsoft services (M365 & Azure), and its value-added robustness – Dynamics was a natural next step for the organization.
Once Microsoft Dynamics 365 was selected as their desired solution, canfitpro interviewed multiple Microsoft partners but ultimately selected CRM Dynamics (now HSO) as the partner to handle the implementation.
"You guys did the best presentation, and we felt like you understood our business the best out of all the other partners," IT Manager, Michael Best remarked.
Benefits and results
Along with the implementation of the Dynamics solution came many welcomed benefits to both the IT and Marketing departments, which have had extremely positive outcomes for the organization. The heightened alignment and collaboration between the Marketing and IT team has spawned a "MarTech" approach to developing initiatives and strategies for member offerings.

Dynamics has helped reduce the amount of time and effort from an IT standpoint. And on top of that, Dynamics has consolidated our customer data which was a big win for us. We had customer data, literally in 6 different solutions."
Prior to this project, the IT team at canfitpro's main focus was on supporting their legacy system by ensuring the infrastructure and environment stayed up and running. Now with Dynamics, much of the team's role has shifted from maintaining the solution, to focusing on the business through actionable insights from data analytics.
"We're very happy we went the way we did, and I'm happy with the partner we chose because the relationship we have has definitely been part of our success."
Learn how Dynamics 365 can transform your business
Sign up for a 1:1 Business Value Assessment that will give you the opportunity to take part in a tailored workshop led by experts in business transformation and Microsoft technology, and unlock the value of Dynmaics 365 and Power Platform. Throughout this assessment, you'll gain valuable insights into how to optimize your business and streamline processes.
Contact us to sign up below!
Read more
Customer cases on Dynamics 365 Service, Sales and Marketing