People Accelerator Quick Start
Optimize your workforce and extend "big HR" with the Microsoft Power Platform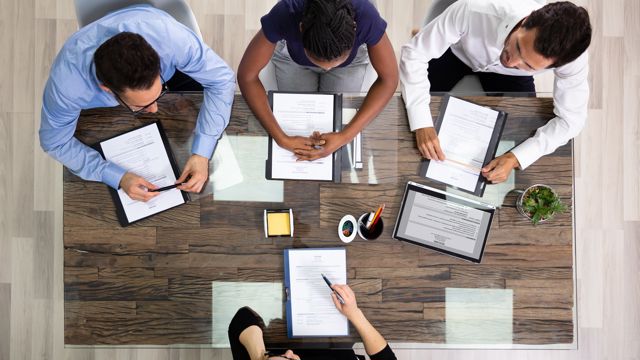 When it comes to managing your business, your HR department can make or break you. Depending on the size of your organization and what your HR department is responsible for, those needs can be completely different than that of another's. All HR directors have experienced it at one time or another… unfortunately, many of the "big HR" software solutions are not adequately equipped to suit YOUR needs, specifically.
What You Can Do with the People Accelerator
A toolkit for extending legacy HR solutions to solve today's problems.
Solve problems that "big HR" just can't

Reduce employee burnout and churn

Turn your HR data into an asset
Modern Human Resourcing
Sure… recruiting, onboarding, payroll, and even some health benefits are all invaluable functions of nearly any legacy HR solution, but what about the day to day management of your people's time? Legacy HR solutions don't solve local challenges like scheduling, skill matching, or activity management which are vital to your company's growth. These needs may even differ from employee to employee.
Reduce Turnover, Preventing Burnout and Churn
Let's talk about a few problems you undoubtedly faced during the pandemic. Employees that remained throughout were stretched incredibly thin. High turnover due to burnout or those seeking a position in a new "remote" line of work has made it exceedingly difficult to keep up with the new demands you are facing. HSO's People Accelerator, built with the Microsoft Power Platform, helps you understand your workforce, project gaps, and perform skill matching to meet the changing needs you face, therefore allowing you to have happier employees across the board.
Turn Data into an Asset
What if you could learn from your mistakes? As well as be reassured of what you've done correctly? Nearly everything you do touches your people in some way, but the dots are almost never connected. Think about how people impact the purchasing of equipment, the managing of buildings, the scheduling of clinics, etc. HSO's People Accelerator allows you to track and record this data, turning it from a pile of numbers into a valuable asset. This gives you a better look at the overall health of your employees, enabling you to reduce turnover, reduce cost, and create a strategy that is future-proof.
Start Taming Workforce Management NOW
We understand your workforce management challenges and can help with a solution designed for your specific needs. Our People Accelerator Quick Start offering lets you choose the functionality you want to focus on based on your biggest challenges and needs.
Our team of specialists have deep expertise in delivering solutions for HR departments. They'll work with you to understand and prioritize those needs. Using our proven delivery approach, which follows best practices, our team will deploy your new, tailored solution in as little as 10 weeks, so you can transform quickly—gaining immediate value and relief from time-consuming logistics so your HR staff can be effectively managed to better serve. You also have the option of extending the engagement for additional functionality.
People Accelerator Quick Start
Roadmap
Sprint 1

(weeks 1-2)

Kick-start the project, including workshops to assess platform infrastructure and co-design your bespoke workforce management solution
Sprint 2

(weeks 3-4)

Your dedicated delivery team will establish your platform for development and deploy the base solution

Sprint 3

(weeks 5-6)

Your solution will be customized and deployed for testing, holding user feedback sessions for users and stakeholders.

Sprint 4

(weeks 7-8)

Feedback will be gathered, and further customizations completed, before your solution is deployed into Production and user security is setup.
Sprint 5

(weeks 9-10)

Final amendments are made, based on collaboration and feedback, with all documentation supplied to close out the project.
Learn More about HSO's Workforce Management Solutions
Interested in getting started? Contact us!