Vendor Contract Management Solutions for Government
Efficient, reliable management of vendors, contracts, and procurement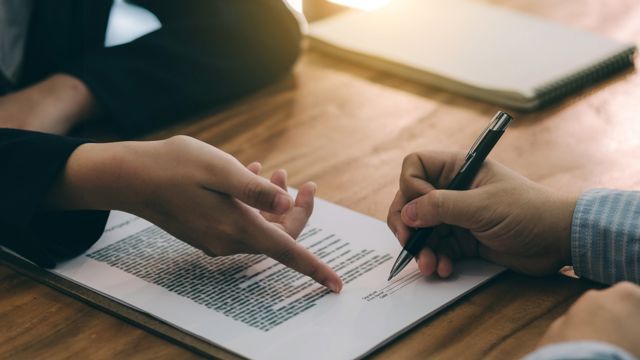 When it comes to contracts and spending, organizations at every level must deal with heavy regulations and scrutiny. Regulations are constantly changing, and transparency is more crucial than ever before. In addition, each has its own, unique challenges and requirements around vendor and procurement-related contracts. It requires the right technology—that's where HSO can help.
Built on the Microsoft platform and tapping into the power of Microsoft Dynamics 365 ERP functionality for finance and accounting, HSO's Vendor Contract Management drives efficiency, transparency, and accountability. Vendor Contract Management enables you to:
Organize procurement contracts
Store procurement information in one convenient location
Identify procurement method when purchasing
Control pricing and limit spending
Track spending by contract
Link procurement transactions (requisitions, purchase orders) to contracts
Use procurement categories – NIGP or other
Allow contracts from other entities and track information
Cost-effective vendor contract management
Many organizations, especially those in the public sector, are challenged with tight budgets. With HSO's Vendor Contract Management, which the guesswork out of requisitioning, bidding, contract management, monitoring, payments, and more, you close the holes in your processes that can lead to increased costs.
Workflows that ensure legal compliance
Legal compliance is paramount for many organizations. HSO's Vendor Contract Management facilitates compliance by helping you organize, monitor, and report on every document and process with complete transparency to ensure accountability, fair competition, fiduciary responsibility, and legal compliance.
Assured compliance with procurement policies and procedures
Maintaining contracts is only part of managing vendors and contracts; you must have the ability to identify how to purchase items and services, which can get very complicated. HSO's Vendor Contract Management gives you the flexibility to comply with the processes for each specific purchase, from price and type of purchase to whether or not to get quotes from multiple vendors. You and your procurement department can easily identify how you're buying and managing any related contracts.
Rely on experts to help you tackle vendor management
HSO's experts in Microsoft and other technologies understand the issues around managing your vendors and contracts. You can rely on us for a solution that will meet all those challenges.
Learn More About How We Can Help Your Government