Vaccine Management Solutions for Government
Ensure accurate, streamlined distribution and help desk support.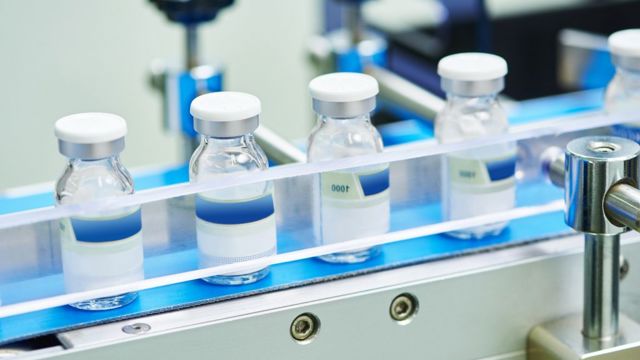 Deliver and track vaccines faster and more effectively with a solution powered by Microsoft
With a vaccine management solution powered by Microsoft and delivered by HSO, you get a portal with the features you need to get you moving quickly and efficiently without concern for stability, performance, or safety. This is an end-to-end solution–from user-friendly registration to distribution to monitoring, follow-up, and reporting. Consequently, you get everything you need all on a single, stable platform–implemented quickly and without complications.
High-Level Benefits
It works hand in hand with other technology you and your people use, including Microsoft Outlook, Office 365, as well as non-Microsoft applications and systems.
It's implemented and supported by HSO experts who not only understand the solution and surrounding technology but also know how governments are organized and operate–eliminating a long learning curve and costly errors.
It's built on Azure, Microsoft's stable, proven, dependable cloud platform, which delivers a long-term solution with the ability grow and adapt to new needs, allowing you to address issues beyond COVID and into the future.
A help desk supported by experts to ensure you keep moving forward
At times like this, you can't afford to have any hiccups. An interruption in operations can keep people from getting vaccinated or waste precious vaccines with limited shelf-life. That's why HSO's experts are available to you not only for help-desk support, but also for the bigger questions, issues, and the requirements that inevitably pop up. With HSO, you get a knowledgeable partner that can support all your needs around your vaccine management initiatives:
A flexible team structure and contracts to fit your situation, including population size, number of users or counties, etc. — scale up or down as your needs change
A wide array of available support services, including level 2 & 3, break-fix, training, and maintenance & operations (enhancements, continuing development, reporting, etc.)
A dedicated project manager as your single point of contact, streamlining your service and communication
Multiple contact channels: phone, web, email, etc.​
Issue escalation internally and to Microsoft​
Business hour or 24/7 model available
A solution that benefits both citizens and administrators
Your citizens will be assured of a consistent, efficient experience they can depend on:
Help citizens register for the initial dose of the vaccine, identify who should be prioritized based on risk, and coordinate scheduling with available clinics.
Organize and automate QR code distribution to minimize contact for frontline workers and track who is receiving which vaccine batch and serial number.
Automatically send reminders to schedule the second dose when required and allow recipients to report any complications they experience from the vaccine.
For administrators, a Microsoft vaccine management system puts you in a position to act strategically:
Using a centralized vaccine dashboard with real-time data, you always know how many vaccines each clinic has on hand, how many they've administered, and exactly which vaccine went to each recipient. You can easily report on status and know which population is next in line to be vaccinated.
Strategize by automatically coordinating different phases of vaccinations based on any metric you prefer: age, pre-existing conditions, positive tests, geography, etc.
Get instant reporting of complications and correlate them with batch data to determine if there is a manufacturer issue, giving you the data you need to act and communicate with those affected.
HSO's Vaccine Management Offerings
Demo: Vaccine Management Solution
It is a huge challenge for mid-sized state and local governments to administer COVID-19 vaccinations in an orderly, reliable way. HSO and Microsoft are helping to tackle that challenge.
Learn More About How We Can Help Your Government