Citizen Engagement Solutions for Government
Improve relationships with the community through proactive communication and efficient response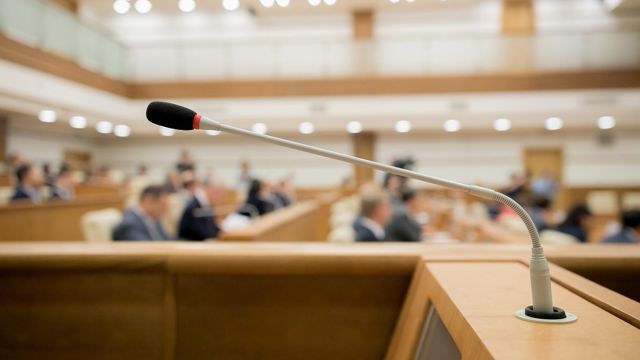 All levels of government today are focusing on citizen relationship management—responding quickly and accurately to the requests and inquiries of their citizens. In addition, citizens today are demanding increased participation in government affairs and expect to be involved in what's happening in their community through any channel they want to communicate: social media, text, phone, internet, and email.
If you're on the front line of the government receiving these requests, you understand the challenges of coordinating service and the importance of having the right tools, both for internal administration and for easy public access. Your goal is to build closer relationships, better anticipate and meet the needs of your citizens, and develop a better understanding of what they want and expect from the government that serves them.
A convenient service for citizens…a valuable resource for government
HSO's Citizen Engagement solutions for Government are designed to manage and respond to citizen requests, provide proactive outreach, and empower citizens to get more involved in the community. Citizen Engagement provides comprehensive citizen relationship management, giving you the ability to engage with your citizens more efficiently and effectively, allowing you to quickly receive, assign, track, and resolve requests, questions, and issues received by phone, email, and correspondence.
With Citizen Engagement, you can also put approval workflows in place for communications, track time, capture information for a knowledge base, monitor social feeds and post to them, and take advantage of the power of data visualization and predictive analytics using Microsoft Power BI and the Cortana Analytics Suite.
Engage your citizens with true citizen relationship management
Citizens want to be kept in the loop, and their feedback can help you make better informed decisions. Citizen Engagement can help you track this vital information and easily report on it through optimized citizen relationship management. This lets you strengthen relationships by keeping citizens more informed and involved in government affairs.
Citizen Engagement uses the flexibility of the CRM capabilities within Microsoft Dynamics 365 to enable you to:
Manage citizen requests, track progress, and coordinate responses
Coordinate internal communication across the organization to enable faster response
Provide a real-time analytics and reporting platform for officials to view cases by volume and type
Manage outreach and campaigns more effectively through portal integration, social media, and mobile applications
Coordinate government offices for 311 citizen request services from initial contact to final disposition
Key features
Citizen request, inquiry, and case tracking
Customizable mail and email templates to efficiently handle citizen communications
Assignment, routing, and escalation of cases to aid in faster resolution
Microsoft Office and Outlook integration, allowing you to set your system to automatically create cases from email requests and assign them to the appropriate department or individual
A flexible workflow engine, designed to fit the way your government operates
Data security, to ensure the safety and protect access to vital information
Surveys, newsletter, campaigns, and mailing lists
Dashboards, charts, and reports, providing a comprehensive view of citizens' activities
Software-as-a-Service at an affordable price
Optional features
Social media monitoring
Web portal integration for citizen access and seamless data entry
Knowledgebase through a portal, allowing self-service citizen access
Mobile-enabled, so your people can work remotely
Telephony
Now you can build closer relationships and develop a better understanding of what citizens want and expect from the government that serves them.
Learn More About How We Can Help Your Government
Contact us
Interested in a solution accelerator for "people" workloads, built on Power Platform?