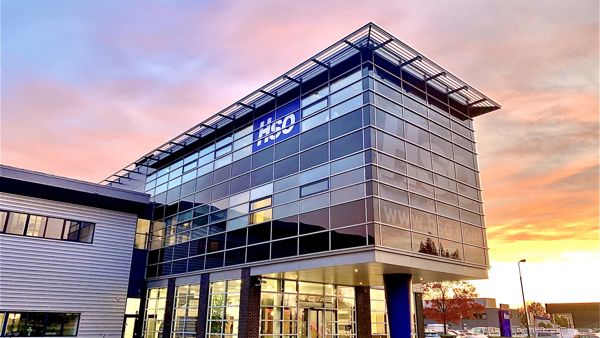 A Strong ambition and Innovative HR Approach
HSO's rapid growth in recent years has brought along its fair share of challenges, all exacerbated by the current tight labor market. Gert-Jan Duis began his duties as HR Director on June 1st, and after a few months on the job, he shares his approach and vision for the team.
"What I've seen is tremendous ambition for growth, and to make HSO an even better employer. This creates a lot of support for new and fresh HR initiatives, and I couldn't be happier about that," says Gert-Jan about his first impression.
A tight-knit team with passion their clients
"HSO is a company where everything revolves around the customer. We make it happen, even if that means going against the grain. This drive and service-mindedness, it's a beautiful thing to see. Especially because for us it's just business as usual. To be honest I think we should be very proud of this ethos and let go of some of our modesty," asserts Gert-Jan. "I'm not just saying that from my role as head of the recruiting team. Having a genuine connection with clients, as well as that feeling of belonging to a tight-knit group of people who are always there to help and support you, it's a very enticing combination for any potential candidate."
A tight labor market
Our standing as a trusted business partner, the passion to help clients, and the welcoming environment at HSO, that's what makes people feel at home here. We want to preserve this quality even though the market is constantly changing around us. This dynamic environment pushes us, as HR department, to innovate and stay ahead of the game. "We are doing things that have never been done before when it comes to automating the recruitment process and the way we handle referrals. But in the end, we want to become the employer that can scale down on recruiting because candidates are inherently attracted to us. Because of who we are, what we do, and what we have to offer," shares Gert-Jan.
Modern employment is synonymous with flexibility
At HSO we tackle this from several angles. It goes without saying that the terms of employment have to be competitive. Additionally, we believe that a modern employer has to offer flexibility. What is important to you in your current phase of life? Do you want a higher or lower pension? Perhaps you prefer to lease a smaller car, or not at all, in exchange for other compensation. Or maybe, instead of time off, you prefer to take a workcation.
Join the Journey
"If you drive along the A12 motorway, you'll see billboards reading 'Join the HSO Journey'. That's how we see a career at HSO: A journey of professional and personal development where you're never done growing,"
Gert-Jan explains. "We also work very closely with Motion10 and HSO International. After all, we're an international group with broad career possibilities. Moreover, we see that purpose forms an increasingly important quality that candidates look for in an employer. And that is engrained in our DNA. To that end, we also collaborate with 'Climbing the Right Tree', with whom we share our technical expertise in support of empowerment projects in Ghana.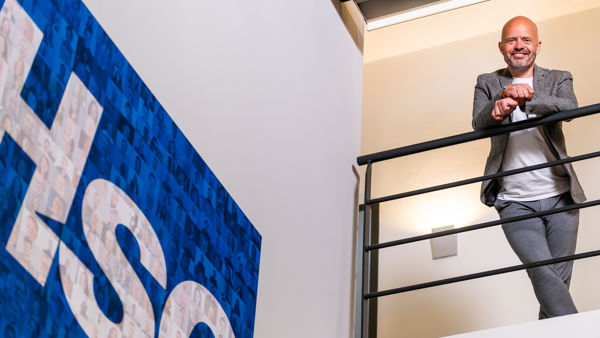 Big plans for the future
HSO monitors the impact of these initiatives through a partnership with 'Great Place to Work', annually measuring the job satisfaction of our employees. For us, this goes hand in hand with customer satisfaction, and we strive to do our best on both fronts."
"First of all, we will continue building a strong and stable HR and recruitment team, with which we will shape these improvements. We've already made significant progress in this area. There are other big projects on the agenda, such as our integration with Motion10. But we're also working on new initiatives, like a Career Framework, a renewed vitality policy, and a management development program," Gert-Jan adds. 
These plans will help make HSO an even better employer. "It sounds like cliché to say that people make the difference, but it's simply the truth. In the end, it's happy employees who best take care of our clients. As HR director, that's what I want to pour my heart and soul into," Gert-Jan concludes.
Our offices around the world
Netherlands

Germany

United Kingdom

Switzerland

France

Iceland

North Macedonia
Join HSO?
Find our vacancies