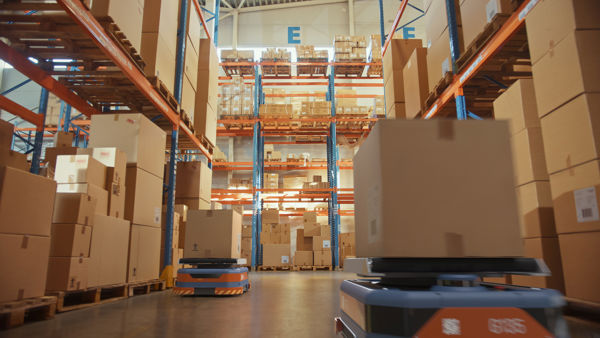 What is the Microsoft Supply Chain Platform?
And how does it help distribution companies tackle their supply chain challenges?
Supply chain resiliency is one of the biggest pain points for retail and distribution companies. Global suppliers are less reliable than before, often due to unforeseen circumstances. Adding to that, the costs of transportation and raw materials keep rising. Insight is the first step in order to take back control of your supply chain and to be able to move swiftly and act fast. But getting insight is easier said than done, because this asks a lot from your software and systems.
Manage risks with the Microsoft Supply Chain Platform
Over the past few years, the unforeseen supply chain disruptions brought new risks to the surface, such as shortages in stock and unpredictable deliveries. Not being able to predict and deliver reliable services is a big risk, but on the other hand, keeping stock is expensive. The Microsoft Supply Chain Platform helps companies to better manage these risks by giving end-to-end visibility and control of all processes in the supply chain.
The Supply Chain Platform is a connected data ecosystem. It is an open, flexible platform, that connects processes and data across all supply chain and ERP solutions a company uses. The Supply Chain Platform uses a combination of apps and tech, such as Teams, Dataverse, Power BI, Power Apps, Dynamics 365 Supply Chain Management etc.
Watch this video to learn more
The Supply Chain Platform will be released in phases. The objective of the Platform is to help companies be open, flexible and collaborative. The big driver behind the automation that the platform delivers is AI.
The Microsoft Supply Chain Center: your control tower
One of the key parts of the Platform is the Microsoft Supply Chain Center. This is like a control tower, or a ready made command center that unifies data from disparate systems to predict and mitigate disruptions. It's a cloud data solution that brings data from all systems together: from your ERP and warehouse management systems, but also external from news sources.
The Supply Chain Center contains for example supply and demand insights, news, a data management layer and Intelligent Order Management. Especially the Intelligent Order Management functionality can add great value. It helps to orchestrate all order channels, EDI, in-store sales and customer service and connect these to the fulfillment systems, such as ERP, warehouse management and systems from delivery providers. With Intelligent Order Management you are able to automate and optimize fulfillment.
Examples of the Dynamics 365 Intelligent Order Management functionality:
Modern Open Platform

Pre-built platform connectors Existing enterprise system integration No-limit cloud scalability

Real-time visibility

Actionable fulfillment insights Omnichannel inventory data Cross-organization single order view

Intelligent fulfillment

Event, AI & rules driven fulfillment orchestration Streamlined collaboration & return management
Intelligent Order Management consists of a low-code/no-code easy to use interface, that enables the uses to set up rules and constraints, detect issues and manage the complete order lifecyle. Managing returns – a big pain point for a lot of retailers and distribution companies – gets a lot easier with IOM.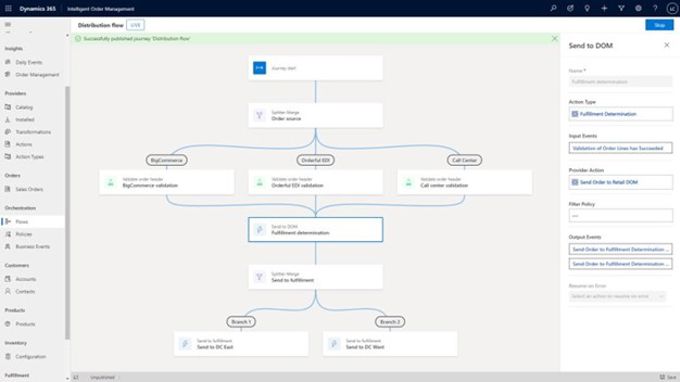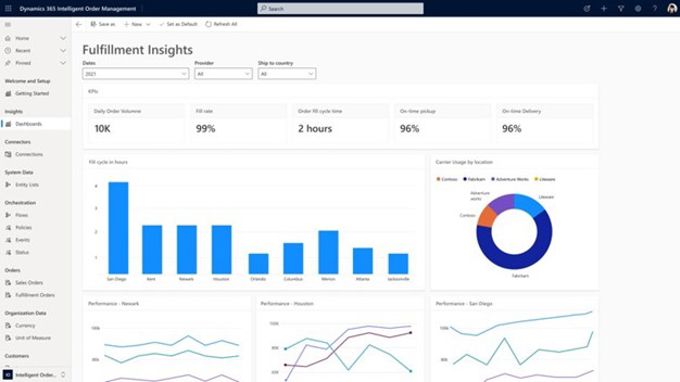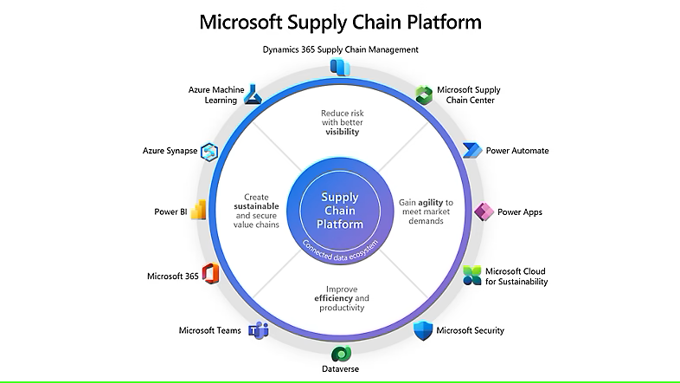 Want to learn more?
Would you like to learn more about the Microsoft Supply Chain Platform, including the Supply Chain Center and Intelligent Order Management? Please contact our Retail and Distribution team!
Read more
Resources on on Supply Chain and IOM