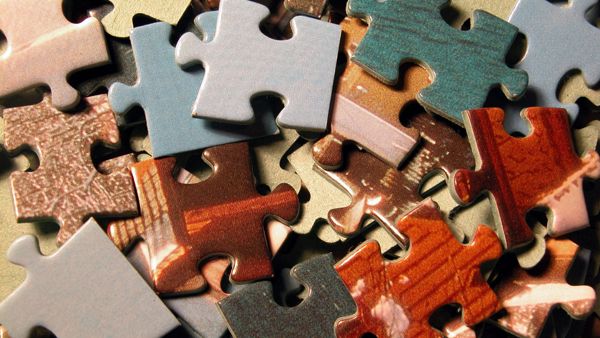 Unifying finance is a matter of people and culture

William van Zweeden
As CFO of a global company, reporting is a monthly struggle. Are you at ease when month-end reporting approaches, or rather stressed? In an ideal world, you want the reporting to be ready in a few clicks, and all from your dashboard. Crucially, successful implementations are not just a matter of IT. In this article we will discuss why.
Meeting a country's legal and statutory specifics
Accounting firms have strict reporting requirements, and both your management team and the board also require proper reporting, preferably on the first day of the new month. The main challenge for CFOs of multinationals is to align both core and local reporting. The processes should be the same in all countries, but that is usually not the case. You also have to make sure you meet all the specific local requirements, because you want good VAT, good local tax and good local reporting. You want a process that meets both specific local requirements and provides a centralised overview.
Executing international finance implementations is not just a job for HSO International, it's who we are.
Lots of manual data conversion
Mergers, acquisitions, local autonomy and many other factors diversify the way the core and subsidiaries report. Countries have different processes and as many systems, some of which are linked, some not. The latter means a lot of manual work on paper, excel and emails. Some data merging and data transport is automated, in some cases it is done manually. Proper reporting requires the manual conversion of data, and a lot of it. And the more steps you have in this process, the greater the chance of errors and even more complexity. This lowers internal control and makes internal audits time-consuming. To be compliant, you and your team really need to do a lot of work.
Core and local not aligned
We see the same fragmentation in approving transactions and the four-eye principle for audit trails. An audit trail requires you to have approval for every transaction or change in the system. Sometimes it involves an automated process, sometimes it involves paperwork and e-mail, and sometimes it doesn't happen at all. But you should have them all in one process, preferably in your core solution. But each country has its own approach and its own language, which makes centralised control difficult. Speaking of centralisation, how is security managed? Are the security measures as diverse as the reporting processes and systems? You preferably work under the secure umbrella of one integrated system.
The real solution is people
You know that a centralised and standardised back-office platform for processing finance and procurement and billing is the solution to your problems. But the real solution is people. After all, an international implementation is not just about technology. IT needs to work for everyone in your organisation, all over the world. And that requires an international IT partner who operates and speaks both internationally and locally.
Always the right consultant
At HSO International, we employ people across disciplines, from more than 30 nationalities, so pretty much from everywhere. We keep track of every implementation our colleagues have done in the past. When we have a project with 30 rollouts, we can always pick the right financial consultants for local implementation in almost every country. We know how to unify finance systems and integrate them with a host of legacy solutions.
Being international
To be successful you have to operate as a team. Communication is the key, we communicate with each and the customer as a team. Most of the time this happens in the local language, and we find that makes a difference. It's not only exciting to work in this international context, but also valuable. The market also appreciates our approach. When I started five years ago, we were a team of 30, now we have 200 colleagues. Doing international finance implementations is not just a job, it's who we are. That makes it exciting.
Need advice on your international finance implementation?