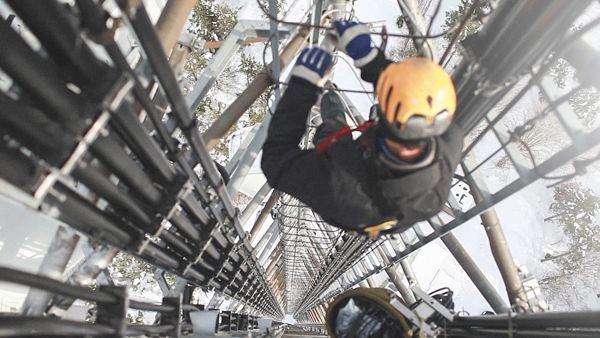 Three Core Arguments to Use When Seeking Investment in Your FSM Systems
Introduction
Often it is the field service manager, whose day-to-day interactions with field service engineers and customers alike give them crucial insight into the areas in which their service organization requires improvement, who is the first to identify the need for investment in upgrading, replacing or improving their field service infrastructure.
It is the field service manager who has to find the balance between ever-increasing customer expectations and growing demands from the executive board. It is a dichotomy of constantly trying to do more with less. It is the field service manager who is seeing his team heading towards retirement age while he struggles to replace them with an influx of millennial recruits. It is the field service manager who can see the importance of investing in improved service management software to improve his and his team's ability to tackle these day-to-day challenges more effectively and to drive their service delivery towards the levels of excellence both his board and his customer's demand.
All too often, it can take years for that field service manager to convince his organization to invest in a project to enhance their service delivery capabilities – if they ever do so at all. But with the current pace of competitive change at an all-time high, any delay in pushing forward such a project could put a business at a competitive disadvantage.
With this in mind, this white paper looks at three key areas in which field service managers can build a case for an investment to in a field service management (FSM) solution to take to the board to expedite a decision:
Stress the Return on Investment of a modern FSM solution
FSM solutions have been proven to protect your staff from accidents and injury
FSM solutions are necessary to remain competitive
Stay with the numbers - building a case with return on investment (ROI)
It seems like only a short time ago that one of the key discussions within the global field service sector was whether companies should shift the focus of their field service operations from being a cost center to a profit center.
At the time, this was a major break from tradition in terms of how field service was placed within the business and how it was perceived at large. Service was often very much a necessary evil that was in place to support product sales. Service delivery was an opaque mystery for all of those in the business whose role lay outside of the service domain.
Fast forward to today and the world in which we live is radically different. The shift to field service being a profit center has become the norm, and as we enter an age of servitization, advanced services and outcome-based service offerings, we are beginning to see service revenue often becoming a significant, if not primary line on an organization's profit and loss sheet.
In such an environment, it is, of course, essential that every single aspect of field service operations is fully optimized. To achieve this a modern field service management (FSM) system is essential.
A Return on Investment is one of the key selling points that FSM solution providers will put forward when engaging with their prospective customers for a good reason – it is something that catches the attention of the C-Suite and can be delivered in several different areas within the field service operations.
These include:
Reducing 'Windscreen-Time'
Perhaps the most obvious and most effective area in which a company can see ROI on an FSM solution is by increasing the effective time of their engineers through better scheduling.
Whether it be the move from spreadsheets and whiteboards to a relatively simple assisted scheduling solution or upgrading a solution from a standard scheduling tool to something more advanced which utilizes artificial intelligence based algorithms and real-time traffic data, improving the routing and dispatch of your engineers can lead to significant reductions in 'windscreen time' for your engineers.
The ability to leverage more efficient scheduling can enable an organization to see their engineers spending more time on site with customers and being productive – this is often referred to as engineer utilization.
In some cases, the results can be as dramatic as adding in an extra couple of jobs per engineer per day, but even a small amount of minutes saved per engineer each day will translate into significant cost reductions when multiplied across a fleet.
Increasing first-time fix rates
As the adage goes, if you can make a repair on the first service call you are breaking even, every time you need to send an engineer to the same site after that you are losing money. Fortunately, there are many areas in which technology can help improve a field service engineer's chances of performing the right repair the first time around. As with the service call itself, let's start with the triage and diagnosis of the fault.
The implementation of easily accessible knowledge banks can be of benefit not only for the service engineer onsite but also the contact center agent who may be able to troubleshoot the problem and either help identify the problem, so the engineer is arriving fully prepared, or even provide remote assistance and guidance to avoid the need for a service call entirely.
To add another layer of automation to this process, artificial intelligence (AI) can be embedded within the triage process allowing for effective diagnosis of multiple calls simultaneously – with handover to a human agent for more complex queries a seamless transition.
Beyond the triage stage, knowledge banks are also incredibly useful for the field service engineer onsite to both diagnose problems and guide them through maintenance on assets that may be unfamiliar to them.
However, while knowledge banks can be useful in improving first-time-fix rates, solutions that allow for engineer-to-engineer communications are shown to have an even more dramatic impact on this core KPI.
Recent Field Service News research revealed that 86% of companies who have implemented some form of engineer-to-engineer communication stated that they saw an improvement in first-time fix rates. Another means of increasing this metric, that has emerged within recent years, is the concept of connected field service. This is where assets are connected to the Internet of Things (IoT) and can identify faults themselves, ahead of failure.
This allows for a shift away entirely from the traditional break-fix approach to a far more cost-efficient preventative maintenance approach. While this is not a transition that can be made overnight, it is one in which the savvy field service organization should be heading towards as it offers a means of delivering better service in a less costly manner.
Removing unnecessary costs within the business
Indeed, there are many touchpoints within the field service operation where an FSM solution can bring further cost reductions both quickly and often surprisingly simply.
For example, the shift to a fully digital workflow can see a significant reduction in costs, simply by removing paper and stationery costs from a business. While this may not seem, at the outset, like an area where significant savings can be made, it can often add up to tens and even hundreds of thousands of pounds – and this is just the tip of the iceberg.
As a field service organization introduces more and more elements of digitalization into their business processes, both within the back office and in the field, additional savings become apparent.
For example, dedicated inventory management solutions, designed for tracking van stock and the regular movement of parts that occurs within a field service cycle, can offer far greater visibility into stock across the business and offer major cost savings, as cash tied up in unnecessary stock can be eliminated. Similarly, providing engineers and customers alike access to parts ordering via eCommerce portals can open up new revenue streams that are easy to implement and quick to establish.
Another quick win that comes from digitalization of field service workflows lies within shortening the service to cash cycle. This can be vastly improved by simply automating the invoicing process and connecting it to the field service engineer's ability to collect job completion approval from the client via a mobile application while onsite.
Ultimately, there are many ways in which an FSM solution can deliver a clear and tangible return on investment across the field service operation, and when implemented correctly this can be achieved within a relatively short time frame of between just six to eighteen months. When we consider that with the advent of Cloud computing and the introduction of the Software as a Service model the initial outlay for implementing a solution is also reduced, the potential ROI of an FSM solution makes for an incredibly powerful argument.
86% of companies who have implemented some form of engineer-to-engineer communication stated that they saw an improvement in first-time-fix rates.
Build your development road map with many stages to secure easier Return on Investment
In this section, Paul Muggleton, Services Director at HSO, explains why the temptation to try to achieve too much too quickly should be replaced with a clear, well planned iterative approach when it comes to implementing field service management systems.
One of the big challenges for companies when it comes to delivering a return on their investment in a field service management solution, is that often they (or the vendors they are working with will have set their targets and expectations far too wide.
The result of this is, of course, disappointment at both the executive level and the operational level and ultimately can make gaining approval for, and subsequent implementation of future field service management centered projects even harder.
The solution to overcoming this all too frequent issue is incredibly simple. When approaching the initial project, there is a six-word mantra to remember "don't try to boil the ocean".
A field service management solution can revolutionize how your field service operations run. It can improve your internal efficiencies, drive revenue and delight customers. But remember field service is a complex beast with many moving parts, and if you try to optimize everything at once the chances are you may well fail to optimize anything at all.
At HSO, we advise our customers that an iterative approach is almost always the way we have seen our clients achieve the most significant benefits both in the short and long term.
We believe it is vital that we have a firm and comprehensive understanding of where our customers are in terms of their capabilities, processes, and existing technologies at the beginning of a project. That can then provide us with a mechanism for actually identifying the best approach and allow us to build a comprehensive roadmap that isn't just a tick box exercise, but builds a technology platform that meets the exact needs of their business. Let's take scheduling as an example.
If an organization is moving from manually scheduling their engineers with a dispatch team using a spreadsheet, in the first instance, we may not want to see a huge amount of automation added to the solution.
The reason for this is that when it comes to scheduling, you first need to understand how you want to schedule your work. Simply by moving through the process of using a dedicated scheduling solution as a company, and more importantly its dispatchers, are going to begin to see benefits as they begin to see scheduling in an integrated way.
We can then begin to introduce some light touches of automation as the processes become more refined and clarified, to begin to bring some further order into the workflows and, as time moves on, we can begin to ratchet up the use of automation as more advanced constraints are introduced.
Once we reach this point, this is also when we can start exploring what other technologies should be introduced – for example, real-time alerts that tell the customer where their engineer is, or improved triage in the contact center to improve first-time fix rates.
By adopting such a layered approach, a field service organization
will not only see a direct return on investment on their initial implementation sooner but will also minimize any potential early costs while simultaneously reducing risks as well.
Protect your most valuable assets - your staff
When it comes to field service, there is one maxim that rings truer than any other – it is people that drive your success. With this in mind, it is, of course, vital to protect the most valuable of all our assets – our staff.
The field service worker is inherently vulnerable.
Field service engineers can be found in all manner of hazardous environments – whether it be up pylons or deep underground. Working in isolated locations, with heavy machinery or surrounded by explosive materials – the field service engineer can be found tirelessly keeping the world moving.
And more often than not, they are working alone while doing it.
For this reason, it is little wonder that staff-safety is one of the most prevalent arguments put forward for investment in an FSM system – sometimes even ahead of the ROI discussion - which, as we have just seen, is also particularly robust.
Often, the scenario is that heavy industry regulation and legislation will drive the case forwards with certain industries such as healthcare, insurance or power generation being prime examples of this. However, it is equally common that an organization will, of their own volition, ensure that they have made every effort to meet their moral obligation to put their worker's safety at the forefront of their working priorities. The interesting thing is that often by doing so they will once again see instant ROI through reduced insurance premiums that reflect the reduction of risk – and this is on top of all of the other potential savings we mentioned in the first section of this paper.
However, while these obvious benefits are easily identified, a focus on Health and Safety doesn't always have to be about risk avoidance and aversion. A safety-first approach can yield significant other business benefits as proved by Alcoa's former CEO Paul O'Neill - who increased profits five-fold when adopting such a position when he took on the CEO role.
Making health and safety a 'keystone habit'
"I want to talk to you about worker safety."
These were Paul O'Neill's words in his first speech as CEO of Alcoa. The room was full of nervous investors as Alcoa's stock had been volatile after a series of failed products. It was a room expecting to hear promises of improved margins and bottom lines. Wall St was eager to hear of anticipated revenue projections and potential industry innovation.
But O'Neill was resolute in his focus, and that focus was Health and Safety.
"Every year, numerous Alcoa workers are injured so badly that they miss a day of work," O'Neill continued. "Our safety record is better than the general American workforce, especially considering that our employees work with metals that are 1500 degrees and machines that can rip a man's arm off. But it's not good enough. I intend to make Alcoa the safest company in America. I intend to go for zero injuries."
The room fell silent.
Across the following thirteen years that O'Neill remained at the helm of Alcoa, profits increased by 500%.
It is a case study highlighted in Charles Duhigg's excellent book the 'Power of Habit' in which O'Neill discusses exactly how his focus on Health and Safety had such a profound impact - across O'Neill's tenure, Alcoa dropped from 1.86 lost workdays to injury per 100 workers to 0.2. By 2012, the rate had fallen to 0.125.
But the interesting thing is that that impact extended beyond worker health with the company's profits hitting a record high just one year after O'Neill's speech.
As O'Neill commented himself in an interview with Duhigg: "I knew I had to transform Alcoa. But you can't order people to change. So, I decided I was going to start by focusing on one thing. If I could start disrupting the habits around one thing, it would spread throughout the entire company."
Focusing on that one critical metric, what Duhigg refers to as a "keystone habit," created a change that rippled through the entire business and changed the culture within Alcoa. This focus on worker safety lead to closer examinations of inefficient processes — something that will resonate with many field service organizations also.
How an FSM solution can reduce the risk for your field service engineers
It is evident then that not only is Health and Safety a significant driver for investment in FSM solutions, it can also yield many additional benefits ranging from the more self-evident risk reduction through to the less tangible, but equally impactful, aspects such as refinement of processes and establishment of company-wide best-practice.
So, let's take a moment to explore some of the practical ways in which an FSM solution can provide additional safety for our field workers:
Lone Worker Protection
Perhaps the absolute most dangerous aspect of field service work lies in the simple fact that the field service worker is very often working alone. Often the thin line between an accident and a tragic loss of life is simply the speed in which help arrives and when a field service worker has no colleague to alert the rescue services of an accident, technology is required to fill the gaps.
Indeed, lone worker technology is a thriving sector within its own right, with various technologies including wearables that track vital health indicators such as heart rate, temperature and perspiration able to communicate to HQ should an engineers' health suddenly deteriorate.
However, there are also many lone worker aspects already embedded within many FSM solutions. These are often simple yet highly effective tools that utilize the field engineer's mobile phone or tablet's GPS signal and whichever FSM application the engineer is already using to receive their work orders.
Something as simple as an automated call to the engineer, if their app isn't showing the correct activity within a specific timeframe, can help identify quickly when an engineer could potentially be in danger as a result of an accident. Similarly, simple geo-fencing could identify when an engineer has had to travel to a particularly remote area and ensure that the engineer 'checks in' at specified intervals.
Vehicle Management
Field service engineers spend more time in their vehicle than anywhere else, so it makes huge sense for vehicle maintenance to be a significant part of the wider field service management health and safety considerations.
As with lone worker protection, many dedicated fleet management solutions incorporate vehicle maintenance solutions, often using detailed telemetric data to keep track of the health of the vehicle. However, a simple visual inspection at the beginning and end of a shift can have a major impact on reducing regular wear and tear of vehicles, once again not only minimizing any risk a field service engineer is exposed to, but also reducing costs via lowered insurance premiums and preventive rather than reactive maintenance of fleet vehicles.
Such a visual inspection can be promoted within a standard FSM solution by utilizing a dedicated checklist that must be completed before an engineer can access his jobs at the start of the day or log his final job completion at the end of the day.
By embedding such tasks directly into the engineers' workflow, an organization can achieve maximum participation and by collating the data and then connecting it to the wider scheduling system. Any non-urgent vehicle maintenance can be automatically allocated to occur when the engineer is on scheduled leave.
On-site checklists
Using the same approach as outlined above, we can also guarantee that the correct procedures are followed every time an engineer completes a maintenance task.
Often, it is not a lack of experience that puts an engineer at risk; it is simply the natural human tendency of complacency. All too often we hear stories of the experienced field service engineer who was just that little bit rushed, or whose mind was just that little bit distracted, that they forgot to turn off the mains power before beginning a repair.
These are stories that tend to not end well.
Once again, by embedding a checklist within the engineer's workflow, one that must be completed to allow the engineer to progress with the job he is working on, such issues can be significantly reduced if not overcome altogether.
All too often we hear stories of an experienced field service engineer who was just that little bit rushed, or whose mind was just that little bit distracted... sadly, these stories tend to not end well.
Why health and safety measures can lead to wider benefits within a field service organization
Daniel Wieder, Field Service Consultant at HSO, outlines some of the ways field service management solutions can help improve health and safety among the field workforce and the benefits it brings throughout the organization.
When it comes to ensuring your field service engineers are working in the safest possible environment, technology can play a major role whilst also assisting companies in exercising their duty of care towards their field workers.
Take, for example, Geofencing which was recently added to Microsoft Field Service. This monitors the GPS position of the engineer and can automatically notify the contact centre if the engineer has not left the site beyond a certain time. So, in a lone-working situation, you have an additional capability to alert you to a potential safety issue. Risk Assessments also bring real benefits.
Today's mobile software can be configured so that an engineer is only able to open a job once he has gone through a full risk assessment questionnaire on the device. The questionnaires themselves can now be made flexible, so the questions are relevant to the type of work for the job in question and hence to the risk involved. This makes sure that all relevant risks are being considered and minimized. In future, it is possible that some engineers will wear bodycams or similar devices to help ensure their safety, perhaps in sectors where engineers' security is a concern.
There are numerous areas that field service organizations need to focus on when it comes to health and safety.
Several areas immediately spring to mind: Risk Assessments, Method Statements, Working Hours & Breaks. We already mentioned Risk Assessments.
Method Statements are the next step to ensure safe working practices. In the past, this involved carrying hefty paper folders, and it was difficult dealing with site-specific documents. Nowadays, this is a lot simpler. Method statements can be stored against a site record and accessed seamlessly by the engineer via a hyperlink.
Working hours need to be monitored, too.
Thinking about a single day, we need to ensure that an engineer does not work excessive hours and also that they take the required breaks. When we combine the real-time data we get from mobile data about engineer whereabouts and time entries with the power of business intelligence tools such as Power BI, we can monitor these and take immediate action if we think an engineer is overloaded. The same applies when planning.
In my role with HSO, I have regular interaction with many field service organizations, from various sectors, and I have been told by several of service managers that they got considerable benefits from emphasizing Health and Safety.
A lot of these are to do with employee engagement and can be difficult to measure, though. Once an engineer feels that the company cares about their Health & Safety, they are less likely to change employer. Employee retention, in turn, reduces recruitment costs for the field service organization and subsequent training costs.
This can be important for engineers who may think their employers see them just as a "number". A more quantifiable measure is the number of accidents and ensuing days lost to sickness. Particularly in smaller companies, any long-term absence can have a huge impact.
"The essence of the business is outside itself."
Implementing an FSM system used to offer a competitive advantage, today you may face competitive disadvantage without it
In previous years, one of the strongest arguments for adopting or upgrading an FSM solution was that, in doing so, you would be able to gain a competitive advantage. However, the prevalence of such systems and the introduction of cloud-based SaaS models, which have essentially democratized the use of such systems among companies of all sizes, has now flipped this notion on its head.
We have now reached a point in the evolution and development of field service delivery that, put simply, it is now incredibly challenging, if not impossible, to meet the demands and expectations of modern customers and executive boards alike, without such systems in place.
Indeed, those companies not implementing at least a fundamental layer of technology across their field service processes, or those not prepared to upgrade from their legacy applications, now risk putting themselves in a position of significant competitive disadvantage.
As we have touched upon lightly a little earlier in this paper, customer expectations have increased significantly in recent years as we move into what is becoming termed "the experience economy".
Service is no longer a mere functional maintenance and repair role. In a world of digitalization, the field service call often represents one of the very few human-to-human interactions that an organization will have with their clients. This, in and of itself, has elevated the importance of the service experience.
For the service engineer to merely fix the problem under cover of dark is not enough in today's world. The engineer must be a true brand ambassador for the customer and the eyes and ears for your sales department as well. They must be able to offer your customers a detailed overview of the performance of their assets, outline where the gaps in their service coverage may be and be able to order required parts and consumables seamlessly and cohesively.
Of course, the requirements of the engineer vary from industry to industry and company to company. However, the overarching megatrend of the engineer evolving from repairman to true brand ambassador is proving to be universal – and underpinning this transformation is the modern FSM system empowering the engineer by putting knowledge, insight and access at his fingertips via the mobile phone in his pocket.
It is worth remembering that in the twenty-first century when it comes to service, you are no longer competing with the companies in your direct sphere of business. You are now competing with the best service experience your customers have ever had.
Why would your customers find it acceptable to wait for days for a part to be delivered from you when they are used to next day delivery from many other suppliers? Why would they find it acceptable only to have an option of morning or afternoon appointments when other suppliers offer them an hourly slot?
Why would they be prepared to take the time to explain the detailed history of an issue to your field service engineer when other service providers send their engineers fully armed with a 360-degree view of their business and a detailed knowledge of the asset history and business relationship?
These questions and others like them are fundamental when it comes to assessing how your customers will view your service delivery and ultimately, your business. Indeed, while the technology at our fingertips continues to develop at a rapid pace, the fundamental best practices of business remain timeless.
As Peter Drucker once famously stated, "the essence of the business is outside itself".
It is important not to forget that at its very heart, the fundamental, primary purpose of a business is inherently simple – to win and retain customers. Other subsequent grand aims will, of course, exist beyond this, such as leading an industry through innovation, securing market leading shareholder profits or even improving society at large. But without achieving this first fundamental, customer-centric aim, any subsequent goals can never be met.
This maxim is becoming even more apparent as we begin to enter an era of service-centric revenue strategies – which are based primarily within the concept of outcome-based advanced service offerings. As we begin to see the learnings of the software sector and the evolution of the SaaS model spread across multiple industry disciplines, as we begin to embrace the Everything
as a Service (XaaS) approach to business, then the focus on service delivery becomes ever greater.
This is the new paradigm, whether we call it Industry 4.0, Servitization, or the 4th Industrial Revolution, we are in the midst of a seismic change in how businesses interact with each other.
It is also worth noting that it is not a movement that has sprung out from nowhere. It is easy to argue that we are at least thirty years into this new 'revolution'. Indeed, it is today that we are on the tipping point of maturity for many of the key technologies such as Cloud and Mobile that are at the heart of this new wave of industrial engagement.
We are also seeing these same technologies becoming affordable and accessible to service organizations of all shapes and sizes in all industries across the globe, as FSM systems continue to develop. As we have seen throughout this paper, there are core arguments based around both returns on investment and health and safety that can be made to justify an investment in FSM technology.
However, perhaps the most powerful argument of all is 'can your organization afford not to invest in such systems while those around you do?'
This is the crucial question that all field service companies must now be contemplating.
This is the new paradigm, whether we call Industry 4.0, Servitization, or the 4th Industrial Revolution, we are in the midst of a seismic change in how businesses interact with each other.
Automation is essential to meet the challenges of 21st century field service management
Tim Hermans, Senior International Pre-Sales Consultant at HSO, outlines why he believes that it has now become essential for field service organizations to bring in at least some fundamental aspects of automation into their service delivery processes.
In today's working environment, regardless of which industry vertical you operate in, or where you are located, I think it is now crucial to have some form of automation-based functionality in your field service operations.
I believe this to be the case for two reasons.
On the one hand, you want to be as operationally lean as possible so that you can improve your efficiencies and internal field service delivery processes. On the other hand, your customers are now expecting and demanding more and more and more.
In fact, I would go as far as saying that in today's corporate landscape, by not investing in a modern field service management system that can enable you to meet these increasing customer expectations, your organization may well soon find itself at a competitive disadvantage - and potentially losing customers to one of your competitors who can.
Remember that in many business environments today, especially within Business to Consumer segments, switching suppliers can often be as easy as a few clicks of a mouse. Meanwhile, those of you in Business-to-Business sectors should also remember that the lines between the consumer and business worlds are continuously blurring – as are the expectations of service across the two disciplines.
The good news is that the technology that is at our disposal today is not just exciting; it is truly transformational when it comes to field service delivery. Newly emerging, innovative technologies, such as Augmented Reality, the Internet of Things, and 3D-printing, will all play a pivotal role in field service operations in the not-too-distant future, for sure.
However, it is important that field service organizations have an underlying layer of technology already in place before they can fully embrace such new and exciting solutions.
Solutions such as scheduling systems, a dedicated mobile app, and customer portals have all become table stakes in the modern field service solution, which is invariably powered by Cloud computing.
Each of these is essential for efficient and effective service delivery and should form the backbone of your field service technology ecosystem – without which you are likely to find yourselves at a significant competitive disadvantage.
However, perhaps the most critical thing for modern field service delivery is to be able to allow data to flow seamlessly across the business, which is why, for me, Cloud is the game changer. In the past, we used to bring the data to an application, but in today's world, we bring applications to the data.
Those companies that can react to this shift in approach and who reflect it in their field service management systems are likely to flourish, but those who fail to do so, or even those who are slow to do so, may well find themselves at a competitive disadvantage sooner rather than later.
Contact us
Want to know more about HSO's Field Services solutions and capabilities?