The Top Trends About the Future of Manufacturing Every Leader Should Know

Brenda Somich
The manufacturing industry continues to undergo rapid change. Shifting focus, rising popularity of technology and other trends are changing the way many manufacturers do business.
Maintaining awareness of common trends within the industry can help Chief Operating Officers develop more insightful and innovative plans for the future. After all, if a technology or practice has become popular with other manufacturers, it certainly is worth consideration for your own operations. It is especially important to note these trends as we deal with global uncertainty and sweeping changes across the workforce.
Consider these trends when planning for your future
There are several interesting trends manufacturing leaders should be aware of. Considering these trends when planning for the future of your operations may help keep you on the leading edge of your industry.
The rise of unified data
While the use of operational data is not exactly new to the manufacturing industry, the rapidly increasing investment into data and fully connected processes is worthy of note. Global spending on digital transformation and AI solutions is projected to continue its rapid growth trajectory as more businesses embrace the value of data.
In the manufacturing industry, the spend seems to be focused on AI automation backed by data, as well as solutions that provide business leaders with visibility into performance and operational status. In short, manufacturers are more willing than ever to invest in technology that unlocks advanced analytics, removes siloes and automates key processes.
The renewed focus on experience
The modern customer expects far more from the companies they do business with than ever before. Most consumers expect transparency, lower cost, higher quality, and faster shipping. For manufacturers to meet these expectations, operations must be faster and more efficient than ever before. More importantly, communication with customers must become a major focus.
More and more manufacturers are investing in technology that supports streamlined operations, advanced production planning and more responsive and effective customer support. Truly, customer experience will be seen as a competitive differentiator for manufacturers.
Intelligent manufacturing
As we find ourselves in the midst of the Fourth Industrial Revolution, driven by intelligent automation and the IoT, manufacturers are under significant pressure to implement intelligent solutions.
With the convergence of IT and operational technology (OT) converge and the increase in AI automation opportunities, day-to-day operations for manufacturers will continue to transform dramatically. Automated processes, integrated systems, enhanced maintenance capabilities and streamlined overall operations will have manufacturers heavily investing in intelligent manufacturing for the foreseeable future.
Ethics-based manufacturing
Mounting pressure from consumers, regulators and shareholders have led many manufacturers to reexamine the way they do business. Many leaders have invested in practices that are more sustainable and ethical, while prioritizing employee safety, product quality and customer satisfaction.
This trend will continue, as more and more manufacturers invest in intelligent solutions and innovative practices that support ethical manufacturing and optimize employee and customer satisfaction.
Advanced research and development
Emerging and evolving technology, such as cloud computing, robotics, and AI, has enabled advanced research and development processes, including prototyping, testing and digital twins. The ability to virtually model and test a product, then adjust it to fit specific needs, makes it possible for manufacturers to improve their R&D efforts and slash time-to-market.
In the coming years, investments into R&D technology will skyrocket as manufacturers embrace the benefits of advanced R&D.
Supply chain as a differentiator
Corporate giants like Amazon have reshaped customer expectations for order fulfillment and shipping times. Suddenly, supply chain management is no longer an afterthought – intelligent supply chains have become critical to meeting customer expectations and creating distance between the competition.
To remain competitive, manufacturers will invest heavily in technology to support the supply chain, including advanced AI, sensors, data analytics and blockchain.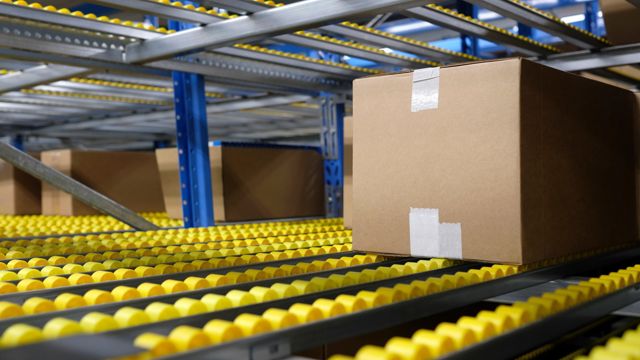 Microsoft Dynamics 365 can help: Read the e-book
If advancing your business is a top priority, Microsoft Dynamics 365 is a great technology platform to help you get started.
Read our eBook to learn more about the trends shaping the future of Manufacturing and how you can challenge the status quo leveraging the latest Microsoft technology.
Manufacturing e-book - Challenge the status quo
Continue learning
The Future of Manufacturing