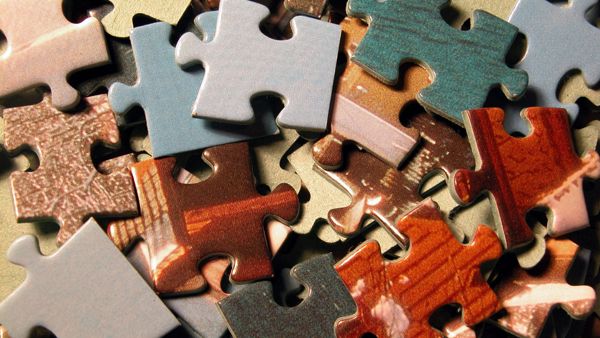 Start your BI now: create KPIs for your integrated analytics
Are you postponing working on your data and analytics? It is because there are so many other things to do, such as implementing a new ERP system or automating specific workflows? Well, that is precisely why you should start with business intelligence.
You want to change the way you work. By building your KPIs, you can properly begin your journey and adjust as you go, based on the insights you gain from data collection and analytics.
Why would I start with BI right away?
Modernizing your ERP system or automating other business processes are only a small part of the overall project. Why? Because these optimisations have little effect on your data. It is an ever-changing context for organisations, and you must act accordingly. Simply putting the right systems in the box will not get you very far. It's all about systems, processes, and organisation: this holy trinity is required to carry out a solid strategy and build a future-proof IT landscape. As a result, you must do more from that perspective, including working with a solid analytics solution. BI is mission-critical to success, and it is best not to leave it until all other work is done.
Where do I start with data and analytics?
Perhaps you have a fragmented architecture. Data is dispersed throughout your organisation, in multiple systems, and even outside of your organisation. There's nothing wrong with that. However, to gain proper insights and make better decisions, these data must be brought together in a data warehouse. We assist you in determining what insights you need and where you stand in terms of data and analytics maturity. We'll look at how data can help you, your colleagues, and your organisation. We will guide you through the process of identifying user requirements and developing a roadmap to get from raw data to prescriptive analytics.
This may appear to be a lengthy process, but with our proven methodology and agile DNA Framework, we will quickly bring together data from multiple sources and get you on the data track.
'Power BI is one of the best business intelligence tools out there'
Those are Gartner's words, not ours. For the 14th consecutive year, Microsoft Power BI has been appointed as the ultimate leader in Gartner's Magic Quadrant for Analytics and Business Intelligence Platforms. Using the extract, transform and load (ETL) process, we extract data from different sources, transform these data into the appropriate structure to work with and load them into the data warehouse. With Power BI you can transform your data into powerful visuals with actionable information.
Start delivering business results with BI
Do you want to start building your KPIs and delivering business results right away?
With our DNA Framework and methodology, we follow industry standards and implement best practices while offering you a comprehensive solution that covers every aspect of your data and analytics landscape. Let's get in touch and see what we can do for your organisation.