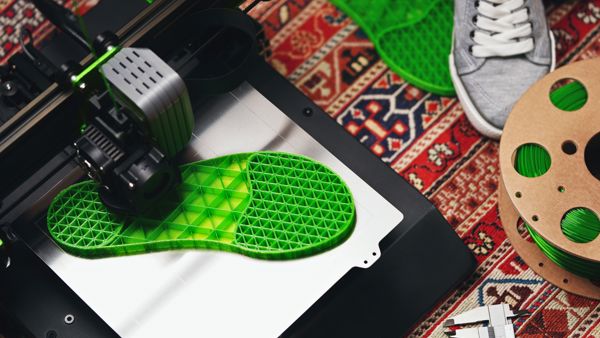 Video: Smart Factory of the Future Series
The means of production has fundamentally transformed in recent times as industrial businesses evolve into digitally-connected, tech-enabled operations. Such a move brings a wealth of opportunities to drive productivity improvements, cost-savings, market differentiation, customer insights and new revenue streams. The challenge for businesses lies in how best to harness the disruptive force of these technologies and translate it into competitive advantage. The new Smart Factory of the Future video series will give you some inspiration.
Maximise the potential of your company's greatest resource - it's people
Managing and storing accurate records of employee's qualifications and certifications is a necessity, and is a Health & Safety requirement in a modern manufacturing environment. Paul Shipman, HSO HR Consultant shows you how Microsoft Dynamics 365 helps you to unlock powerful workforce transformation.
Drive efficiency and reduce with self-service tools and automation
Eliminate time consuming and manual HR processes
Unlock powerful actual workforce insights
Avoid production delays & errors - Achieve production control at full production speed
Reduce risk of audits and increase speed to market with the easy-to-use interface of Microsoft Dynamics 365 Production Floor Execution.
Eliminate paper and data errors from your production processes
Collect and analyse accurate, real-time data from your production floor
Analyse efficiency and stop times by machine and operator
Realise the cost, capacity and revenue generation of your business
Achieve transparency & traceability throughout your supply chain with GS1 barcode scanning
You need barcodes to sell your products. But they also help your products move through your supply chain.
They are as important to your business as your website domain or your business bank account. So it's important to get them right. GS1 barcodes and GTINs are unique to you and give your customers valuable information about your products.
Take manufacturing automation to the next level by removing the need to have the data in Microsoft Dynamics 365 before a delivery occurs.
Save time & cost by receiving goods into your warehouse using a one time set up procedure
Remove the need to provide delivery information ahead of time
Increased accuracy and efficiency ensuring transparency and traceability throughout your entire supply chain
Streamline your inbound shipping operations to reduce costs and improve worker efficiency
Landed Cost module in Dynamics 365 provides accurate and timely cost estimates for overhead landed costs, while simultaneously providing increased financial and logistical visibility into your extended supply chain.
Achieve accurate inventory reports - Be confident of product variances as soon as goods are physically received
Improve supply chain visibility - Goods shipped are in an in-transit warehouse
Increase workforce efficiency - Process supplier invoices before goods have arrived
Increase revenue, productivity & customer satisfaction with fast complex quotes
Produce fast accurate & highly personalised automated quotes for complex and configurable products and boost the productivity of your sales team.
Increase the speed of your sales cycle
Reduce errors, increase efficiency & revenue
Transform your sales experience and increase customer satisfaction/loyalty
Stay in touch with your supply chain - Becoming a connected business
It's crucial to stay in touch with your suppliers and partners in this disruptive world. The Supply Chain Power App helps you to speed up the information flow in your business.
Help your suppliers and partners align to your needs
Improve your customers communication to set expectations
Ensure that other supply chain partners are aware of your requirements
Stock is expensive… Just in Case vs Just in Time
In challenging times its vital for organisations to keep pace with changing demands. To reassess priorities and ensure continuing supply, whilst maintaining good customer relationships.
Remodel your business landscape to become agile
Switch up new product lines quickly
Gain greater visibility and control of production
Get more about Modernizing Manufacturing
Microsoft Cloud Solutions for Manufacturing
Stay ahead in a fast-paced, global landscape
Learn more