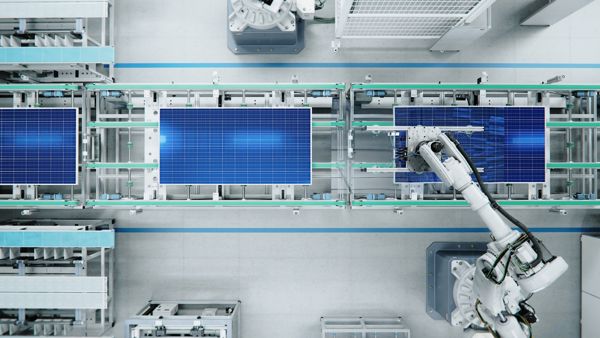 SharePoint, Teams and OneDrive: a rock-solid combination
As more people choose to work from home, we need to use a variety of applications and systems to be able to collaborate and communicate digitally. But have you ever considered how the configuration of your IT environment may affect the output of your employees? Each solution requires a login and that creates micro delays. It does not just take time to switch between applications, but also time to focus. Approximately 20 minutes (!) of time are lost in a single micro delay. Switching a few times can cost you an hour. A waste of time, right?
With SharePoint, Teams and OneDrive, Microsoft 365 offers a rock-solid solution where systems and people can work together seamlessly as an integrated foundation. A true win-win situation that ensures an efficient and smooth work experience.
What is SharePoint?
Remote working has taken off since the pandemic. And it is here to stay. So, it is important to have a clear working method for document management and storage. And to think about how to handle the necessity for knowledge management. Furthermore, organizations are also looking for a solution to improve their corporate culture and enhance internal communication. With Teams and OneDrive Microsoft 365 offers a variety of productivity services, but at the core of all these requirements is SharePoint.
SharePoint is the platform for structured document management, effective collaboration and social interactions.
Through team sites, teams can work on projects and share information from anywhere. Not only does SharePoint create a social intranet to facilitate internal communication, it also allows you to set up an extranet as a knowledge portal for customers and suppliers, for example. SharePoint makes it possible to store files in the cloud and making them accessible to a broad audience. Of course, with applying robust permission management, secure access, and compliance capabilities.
The benefits of SharePoint in short:
Control access

Security is a top priority for Microsoft. Microsoft 365 requires a strong password and you can choose to implement multi-level authentication.

Provide secure access for external users

SharePoint makes it simple to collaborate and share files securely. Users only require an Microsoft 365 account.

Get access to files anywhere

Via Microsoft 365 and Microsoft Teams you always have access to SharePoint files and libraries.

Automate processes

SharePoint allows you to automate a variety of administrative tasks and build user-friendly self-service portals.
The combination SharePoint + OneDrive + Teams
SharePoint is often used in combination with OneDrive and Teams. But what makes the sum of these three solutions so valuable to your organization? Before we discuss this, let us first briefly discuss what Teams and OneDrive do:
Microsoft OneDrive
Whereas SharePoint creates team sites and document storage facilitating working together, OneDrive offers you personal cloud storage. These personal files are accessible from any location and device. Even though your files are private, you can still share them with someone else. Your OneDrive folders are accessible from Teams and SharePoint.
Bringing these solutions together with SharePoint generates an unbeatable formula for effective teamwork and productivity. SharePoint functions as the underlying content service, your own personal files are stored in OneDrive and Microsoft Teams serves as your central hub for teamwork.
Microsoft Teams
Real-time collaboration and communication with colleagues and external parties? That is possible in Teams. You can work on a document at the same time, conduct meetings via video calls and ask questions via chat. For each project or department, you can create a Team, which serves as your working environment. Additionally, SharePoint will automatically create a team site where you can store your documents.
Choose the benefits of SharePoint, Teams and OneDrive
When you opt for SharePoint, you will get a powerful platform for structured document management, efficient collaboration and social interactions. SharePoint is part of Microsoft 365, which offers you the possibility to support your employees, so they can do their jobs even better. SharePoint is interwoven with Teams and OneDrive. Just one page gives you access to everything you need for your working day. Here, you can find relevant organization news, chat and video call with team members and quickly find the right documents you need. This way, employees are productive, and you ensure social interactions and knowledge sharing.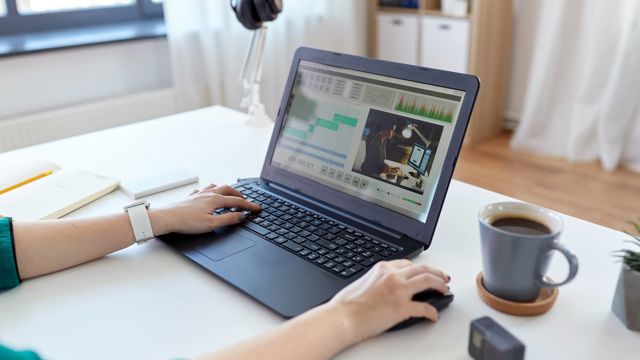 Be inspired and advised
Would you like to know more about how to implement hybrid working properly in your organization? Download our white paper on 'Hybrid Workplace Strategy' and learn how to build a sustainable strategy with the Behaviour, Bricks and Bytes building blocks and where you stand in the Hybrid Workplace Ambition Model.