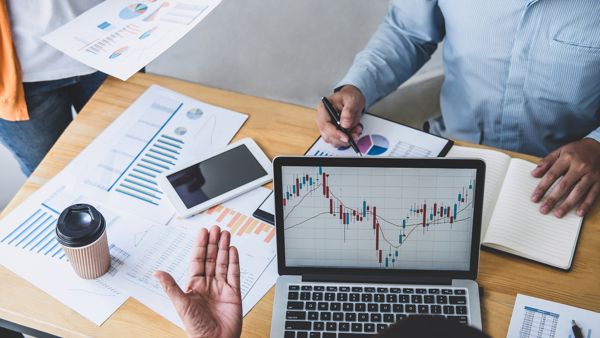 Gain Powerful, Real-time Insights
with Data and Analytics for Professional Services Firms

Hana Huber
Professional services firms depend on data to make important business decisions. You can depend on HSO to help you make sense of your data with real-time analytics and reporting, empowering you to turn your data into actionable insights.
Let your data show you the way
Like any business, your firm generates data—and lots of it. But how you use it is what matters most; and it must help you look forward rather than into the past. Putting your data to work can be a challenge, but HSO can help. With a combination of Microsoft's leading technology and our industry expertise, we'll help you gain true, data-driven insights that improves the way you do business.
Discover better ways to grow
HSO leverages the industry-leading Microsoft Data and Analytics platform to help your firm gain real-time insights across your business. From traditional reporting and analytics to AI-driven predictive intelligence, we provide a complete set of solutions and services to help your firm unlock key insights from your data, including:
Industry-Specific BI Solutions. Quickly deploy our analytics and reporting solutions, including our pre-built KPIs and Power BI content, to accelerate your time-to-value and put real-time insights in the hands of your stakeholders.
Data Warehouse Strategy and Architecture. Plan and deploy a best-in-class cloud data management strategy utilizing Microsoft's Azure Data Services, Data Lake, and Synapse technology. Our experts can help you design and deploy a scalable, high-performing data warehouse architecture that puts you back in control of your data.
BI Data Model Development. Building a BI data model with important metrics and slicers is the key to a successful business intelligence strategy. Our BI developers can help you modify our standard data model, or build one from the ground up, to support your firm's unique data and analytics needs.
BI and Dashboard Development. Put real-time insights in the hands of your key decision makers by leveraging Power BI's best-in-class dashboard, analytics, and data exploration tools. Our team can help you create and deploy role-based Power BI content to provide your employees with the information they need to make informed business decisions.
Real time data and analytics yield measurable results
Gain a 360-degree perspective across all aspects of your firm. With Data and Analytics for Professional Services Firms, you will be better able to:
Find and win more work. Your firm needs to keep the pipeline full and win rates up. That requires insight, which requires data. We can help you apply advanced analytics to uncover new opportunities with both existing clients and prospective new clients, gain valuable insights into your relationships and experience, and build a steady stream of new projects that drive growth and financial performance.
Deliver better projects while maximizing profitability. Your project teams must balance project profitability with performance. Many factors can impact both, from inaccurate or unrealistic project estimates to ineffective resource management. Without visibility into areas like burn rates and progress, your bottom line and your firm's reputation can take a hit. We can help you keep all these factors under control—even stay out ahead of them—with predictive analytics and reporting that will help your project managers build more informed project plans, better manage resources, and keep budgets under control.
Accelerate your firm's cash flow. Accounting teams must control cash flow, but there are many factors that threaten it. Capturing time and expenses, billing clients, and collecting cash can all get caught in a web of complex, lengthy approval processes. Our predictive analytics can give you better insights into your cash flow and help you optimize your most valuable financial resource.