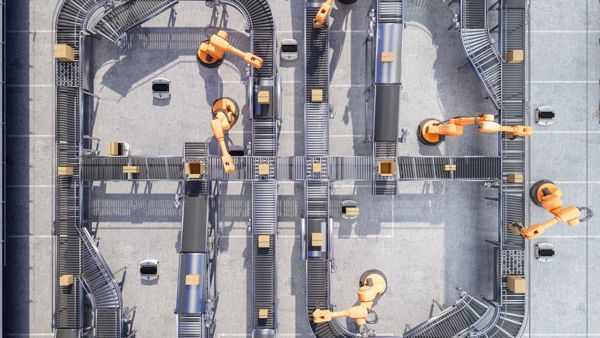 Five Ways to Future-proof Your Supply Chain

Brenda Somich
Now, more than ever before, an intelligent supply chain is critical to the success of any manufacturing business. Effectively managing the complex task of getting products from factory to consumer isn't always easy, but new and innovative use of technology and best practices can certainly improve the efficiency of your supply chain.
As you consider the current and future state of your supply chain, there are several things to keep in mind as you work to make intelligent choices for the future of your supply chain.
#1 – Focus on visibility
A truly intelligent and effective supply chain hinges on visibility into the status of inventory and materials, both incoming and outgoing. To maintain real-time visibility, many manufacturers rely on cutting-edge ERP solutions that provide insight, analytics, and predictive modeling capabilities. Coupling a powerful ERP solution with sensors and I0T devices can help to create comprehensive visibility and awareness in all phases of the supply chain.
Visibility is key not only to understanding the current state of your supply chain, but also predicting future needs.
#2 – Track key metrics
In order to effectively plan for the future of your supply chain, you must understand what has worked well in the past, and what issues need to be addressed. Identifying and tracking the key metrics important to your operations can help inform future efforts and allow you to quickly adjust processes if necessary. Most ERP solutions, Including Microsoft Dynamics 365, make it easy to track a wide range of metrics, which can then be analyzed and turned into actionable insights.
Consider tracking a wide range of metrics – such as resource allocation, materials usage, employee resources and production capacities – to gain comprehensive awareness of your supply chain.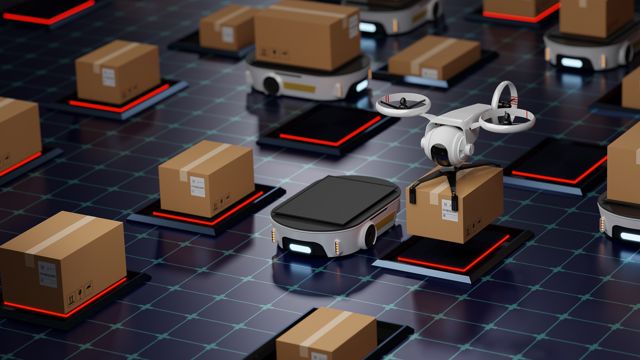 #3 – Remember the customer
Too often, manufacturers view the supply chain as a back-office function that is a cost of doing business. However, in the current age of ultra-fast deliveries and changing customer expectations, the supply chain can be a huge competitive differentiator. When assessing your supply chain, try to view it from the eyes of your customers and make efforts to streamline the delivery of goods to ensure their satisfaction. Identify common issues that impact the end user and take steps to address them.
Automating processes and eliminating any potential supply chain roadblocks will help get products in the hands of customers faster, which will lead to increased satisfaction and repeat business.
#4 – Leverage technology
Advancements in technology are changing the way many manufacturers do business. When planning for the future of your supply chain, consider implementing automation solutions, data sensors, IoT devices, virtual prototyping, and updated software applications to increase supply chain insights and efficiency.
By carefully reviewing technology trends and applying them to your operations, you may see a significant increase in supply chain efficiency, visibility, and cost-effectiveness.
#5 – Address issues proactively
Artificial intelligence and machine learning have enabled many manufacturers to take a proactive approach to maintenance and issue resolution. By predicting potential issues with machinery or deliveries, you can take action to address them before they impact the supply chain.
The ability to predict the future based on historical data makes it possible to streamline supply chain operations and ensure optimal performance and efficiency.
Learn More
Further Consider the Current and Future State of your Supply Chain
Continue the discussion
Our experts are here to help you understand how you can apply these thoughts and solutions to your own supply chain. Contact us to start the discussion.