Challenge Accepted: Lay the Groundwork for Digital Transformation of a Fast-Growing Asset Management Firm
Moving quickly to a new ERP foundation with Microsoft Dynamics 365 Finance to support aggressive growth
The story of digital transformation using Microsoft Dynamics 365 Finance, shared by the technology expert behind its success
HSO's skilled technical consultants focus on working with clients to deliver solutions that do two things: make it easier to do business and get better at doing business. These professionals use their brains, experience, energy, and natural curiosity to tackle business challenges by applying technology like Dynamics 365 Finance, which leads to digital transformation, which leads to business value.
In this Challenge Accepted interview, you'll hear from Maureen Spollen, another HSO senior functional architect and veteran ERP expert, who talks about how one client used Dynamics 365 Finance for a business challenge accepted and conquered…and kept on going.
Maureen Spollen shares how an ERP foundation set the stage for aggressive growth and continuing digital transformation
A short time ago, we began working with a growing asset management firm that was managing their finances with a legacy Sage ERP system combined with spreadsheets–at a time when they were going through an interesting transformation from being a multi-family office to a real world-class asset management firm selling on the institutional side.
They had definitely realized an ROI on their old system, which they had been using for 25 years. However, it was on premises and outdated and required the extra step of taking information out of it and putting it into Excel to rework it. The firm was ready to embrace the cloud with a modern, turnkey, scalable ERP.
The business challenge: Move VERY quickly to a new ERP foundation to support aggressive growth
The firm had already selected Microsoft Dynamics 365 Customer Engagement (CRM) and Azure and were very happy with those choices, so going with Dynamics 365 Finance and Operations was the logical next step. Actually, the CTO had already bought the software before he met us, because he was just like, "We are going to put this in."
Of course, he had an aggressive timeline; the firm needed an ERP solution, and they needed a quick. And they weren't kidding.
I met the firm's team at the beginning of October, where they announced quite seriously in the first meeting that they were planning on going live January 1. And so I said, "Okay, well, let's give this a shot."
This was going to be a challenge because they had a lot of functionality they wanted to add, but they realized that the scope was going to have to stay relatively small at first to meet that deadline, which is a smart approach when you have an aggressive timeline.
Challenge Accepted: Dynamics 365 Finance implemented in just 90 days … and ready for the next transformative step
Yep, 90 days. That, for me, was a personal milestone…and it didn't stop there. Functionality that was planned for Phase 2, like fixed assets and budgeting, are already happening. You often hear of a phase 2 that never happened; this is quite the opposite! They are able to continuously add new functionality as they need it because together we laid a great foundation they can scale with. It's been a true, "land and expand" journey, with each step contributing to the overall digital transformation of the firm.
I'm excited about two things: We met the firm's aggressive deadline for a Phase 1 ERP foundation, and they didn't skip a beat in picking up the ball and moving forward from there because they're excited enough about the product that they continue to add to the implementation. That is the ideal scenario–we help get the ball rolling and smoothly hand it off to the client, who keeps it rolling.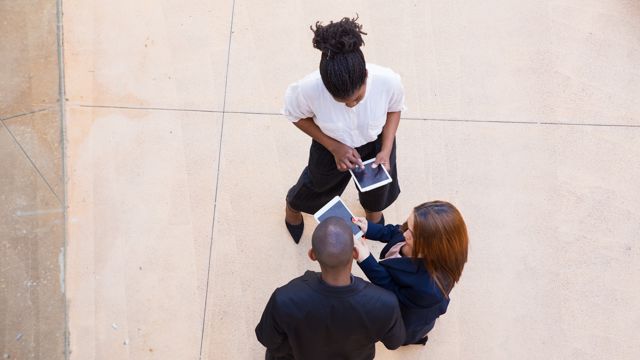 Equip a Fast-Growing Asset Management Firm for Continued Growth
Part 1 of this Asset Management firm's transformation story: CRM
Read Part 1
The business outcome
One way we can help facilitate that smooth transition to the client is by engaging as their application management services (AMS) partner and ensuring we give our managed services team everything they need to step in and provide that vital ongoing, holistic support–not just a help desk.
First, we documented in detail the entire engagement, from the solution blueprint documents and methodology through our dev ops, including all the requirements and the testing. Our goal is to provide as much as possible in the form of documentation, but that's not enough.
The managed services team needs to know the story of the client to be a successful application management services partner. They need to know how they work, what's important to them, their deadlines, and so forth. What was saved for a rainy day or what was saved for later? What was rock solid then? We also need to determine the right time to transition them, which is NOT the day after the go live; it's the day after they finished their first financial close. But I like to get them in early because we're going to have to offload some knowledge, and we can assist them as a bridge as well.
Most importantly, however, we need to ensure the client is attaining their desired future state. In this case, is the firm now about to realize their growth goals? The answer is YES. And that is the ultimate outcome for this story. The firm has a plan they're executing on, and I think it's been really exciting to see a client do that, because lots of times things get shelved. This is not the case with this firm. They are guns blazing. Full speed ahead​.
Is your financial services firm ready for ERP transformation but don't know where to start?
Get started now with ERP Modernization Solution Assessment or contact us for a Big Brain Session, and we'll connect you with Maureen or another expert consultant who can help you start your journey.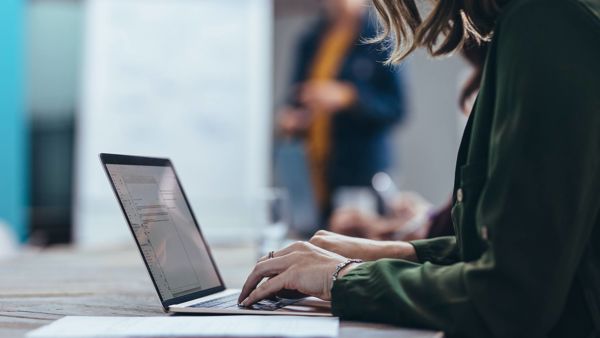 More Resources
Transformational ERP Stories in Financial Services
Contact us
Contact us for a Big Brain Session and we'll connect you with Maureen or another expert consultant, who can help you start your journey.