Empowering Seller/Doers to Find and Win More Work with a Connected AEC Firm
Sellers/doers have many responsibilities, with few being more important than finding and winning new work for the firm. For many sellers/doers, leveraging relationships to uncover new opportunities with both existing clients and prospective new clients is the key to building a healthy pipeline in the highly competitive AEC industry.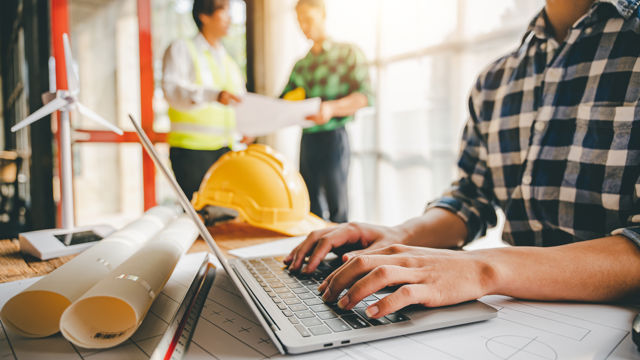 Gaining a 360-degree View of Relationships and Experience
Having the right tools, technology, and processes can help your firm gain valuable insights into your relationships and experience with every individual and organization you interact with – building that steady stream of new projects to drive growth and financial performance. aec360 and the Microsoft cloud are here to help.
Learn What Experts Have to Say About Leveraging Relationships to Win More Work
With more than 20 years of experience delivering software solutions to many of the world's preeminent firms, HSO's team has the knowledge and expertise to help your professionals find and win more work. In this on-demand webinar, Andy Yeomans, Executive Vice President at aec360, explores proven strategies for improving building a healthy pipeline and increasing win rates.
In this 30-minute on-demand webinar, Andy will share actionable insights and guidance to help you:
Put your firm's relationships to work to uncover new opportunities and increase win rates.
Leverage your firm's experience and qualifications to create winning proposals.
Use pursuit intelligence and go/no-go decision support tools to make effective pursuit decisions and increase your bid-to-win ratio.
Gain and maintain a 360-degree view of your clients, relationships, pursuits, experience, and growth initiatives to find and win more work.
About the Presenter
Andy Yeomans, Executive Vice President of Sales
As the Executive Vice President of Sales, Andy helps professional services organizations drive digital transformation using Microsoft Dynamics 365, the Power Platform, and the Microsoft Cloud.