Empowering Project Managers to Deliver Profitable Projects with a Connected AEC Firm
Project managers have many responsibilities, including the need to balance on-time and on-budget delivery with ensuring project profitability. Many factors can impede this effort, from inaccurate or unrealistic project estimates to ineffective resource management, to the lack of visibility into areas like project progress and burn rates—all of which can have a detrimental impact on the bottom line—and on your firm's reputation.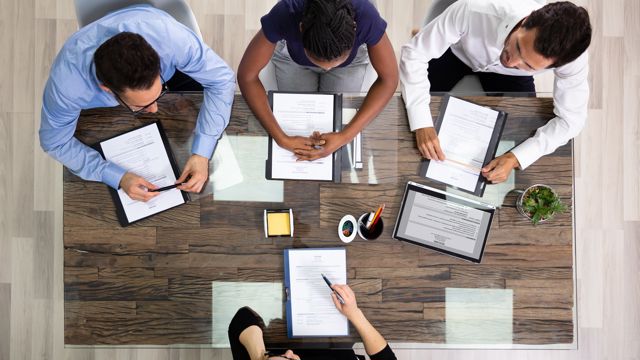 The key is to deliver better projects that actually make money!
Fortunately, all these factors can be controlled with the right tools, technology, and processes—providing the connectivity your firm needs to build more informed project plans, better manage resources, and keep project budgets under control. aec360 and the Microsoft cloud are here to help.
Learn What Experts Have to Say About Driving Project Success
With more than 20 years of experience delivering software solutions to many of the world's preeminent firms, HSO has the knowledge and expertise to help you take control of your projects and maximize their performance and profitability. In this on-demand webinar, Andy Yeomans, Executive Vice President with aec360, explores proven strategies for managing the entire project lifecycle to ensure on-time and on-budget project delivery without compromising quality or profits.
In this 30-minute on-demand webinar, Andy will share actionable insights and guidance to help you:
Develop more accurate project estimates and budgets by building the project plan before the bid is delivered
Effectively plan and manage resources to drive on-time delivery
Put project and budget controls back in the hands of your project managers
Leverage real-time insights to drive better utilization and project margins
Improve collaboration across project teams to work smarter
About the Presenter
Andy Yeomans, Executive Vice President of Sales, aec360
As the Executive Vice President of Sales, Andy helps professional services organizations drive digital transformation using Microsoft Dynamics 365, the Power Platform, and the Microsoft Cloud, along with our 360-branded industry solutions.