Empowering IT to drive efficiencies automation and insights
And build a connected AEC firm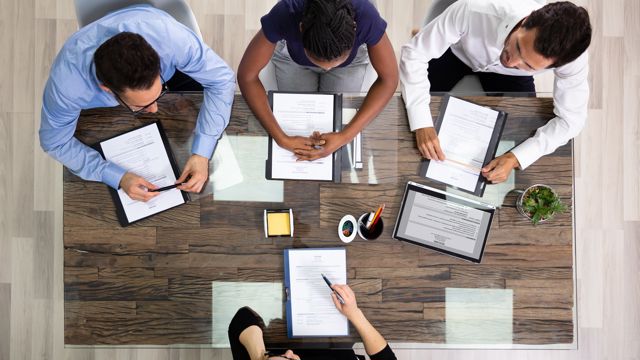 AI, RPA, low-code/no-code… Where to start?
IT teams within today's AEC firms face some big challenges. Cloud transformation is happening at warp speed. The industry is adopting emerging technologies, and employees are demanding more sophisticated tools to help them more effectively do their job.
And it's all up to you to figure out what technology your firm should be adopting and how—and to do all that on a budget.
The key is to leverage the Microsoft cloud to drive value for your firm
Fortunately, these factors can be controlled with the right tools and technologies—which you can use to drive better efficiencies, automation, and insights across your firm.
Learn What Experts Have to Say About Putting Tech to Work for AEC Firms
With more than 20 years of experience delivering software solutions to many of the world's preeminent firms, HSO has the knowledge and expertise to help your firm take advantage of the latest technology to drive value across the organization. Join Andy Yeomans, Executive Vice President with aec360, as he explores emerging Microsoft cloud technologies you can put to work for your firm.
In this 30-minute webinar, Andy will share actionable insights and guidance to help you:
Integrate systems and processes to reduce manual tasks and redundancies while increasing efficiencies
Modernize legacy applications, digitize manual processes, and drive automation with the Microsoft Power Platform
Utilize RPA technology to automate repetitive processes and focus on value-adding activities
Leverage Microsoft's industry leading data and analytics solutions like Power BI to drive real-time visibility across the firm
Simplify your IT footprint and reduce your total cost of IT ownership (TCO)
About the Presenter
Andy Yeomans, Executive Vice President of Sales: As the Executive Vice President of Sales, Andy helps professional services organizations drive digital transformation using Microsoft Dynamics 365, the Power Platform, and the Microsoft Cloud.