Empowering HR Teams to Find and Retain the Right Talent with a Connected AEC Firm
AEC firms are only as good as the smart, talented, and experienced employees who work for them. With the ongoing war for talent and the "great resignation" that continues into 2022, never has it been so challenging for AEC firms to make sure they have the right people, with the right skills and experience, to help deliver their work.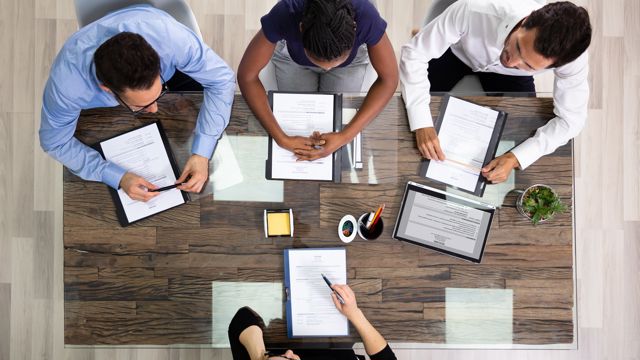 Never has it been so challenging for AEC firms to make sure they have the right people
This requires HR teams to have a single pane of glass to help manage their employees, skills, qualifications, and performance goals, and to make that information available everywhere it's needed across the firm.
It's all about your people…
Fortunately, these factors can be controlled with the right tools, technology, and processes—which can provide your firm with the connectivity you need to put your employees at the center of everything you do, from marketing to project delivery to talent development. aec360 and the Microsoft cloud are here to help.
Learn What Experts Have to Say About Finding the Right Talent…and Keeping It
With more than 20 years of experience delivering software solutions to many of the world's preeminent firms, HSO has the knowledge and expertise to help your firm find, hire, and retain good talent while growing your talent pool. Join Andy Yeomans, Executive Vice President with aec360, as he explores proven strategies for strengthening your firm's talent strategy.
In this on-demand webinar, Andy will share actionable insights and guidance to help you:
Build a centralized, self-service enabled repository of your employees and their competencies and qualifications
Ensure key employee data flows seamlessly across all areas of your business, including to marketing and project management
Accurately track experience and qualifications to build strong resumes and put the right people on the right projects
Refine your performance management practices to develop and grow your employees' skills, experience, and training to keep them sharp and satisfied
About the Presenter
Andy Yeomans, Executive Vice President of Sales, aec360
As the Executive Vice President of Sales, Andy helps professional services organizations drive digital transformation using Microsoft Dynamics 365, the Power Platform, and the Microsoft Cloud, along with our 360-branded industry solutions.
Accounting
Automate key project accounting processes and confidently manage your firm's finances with modern, best-in-class accounting tools purpose-built for the AEC industry.