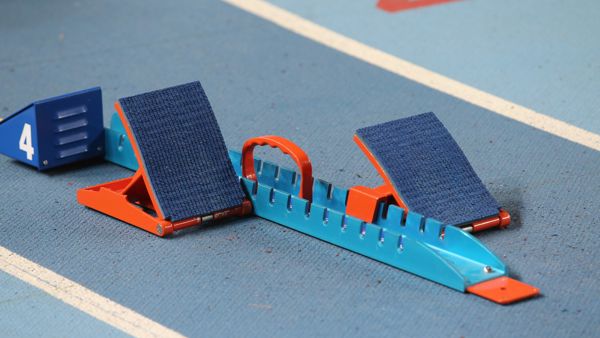 KCI Technologies Selects Microsoft Dynamics 365 and aec360 to Accelerate Growth Strategy
Leading AEC firm to implement integrated CRM, ERP, and HR platform to enable efficiencies, increase productivity levels, and facilitate profitable growth
HSO, author of the aec360 business management suite, today announced that KCI Technologies has selected Microsoft Dynamics 365 and aec360 as the firm's new cloud-based business management platform. The organizations will partner on the deployment of an integrated marketing, business development, project management, accounting, human resource management, and business intelligence platform based on the Microsoft cloud and aec360.
Headquartered in Sparks, MD, and with more than 60 locations across 20 states and the District of Columbia, KCI is a 100 percent employee-owned engineering, planning, and construction firm. KCI has more than 1,800 employees nationwide collaborating on projects primarily in the transportation, technology, water, site/facilities, and utilities markets. The firm also provides natural resources engineering and construction services to protect and restore streams, wetlands, and watersheds and performs construction of fiber optic networks, small cell sites, and other services for the telecommunications industry.
"Since our founding, KCI has seen a history of long and steady growth," explained Bayne Smith, Senior Vice President at KCI. "To drive our continued growth strategy, we need a new business platform that can help us scale in an efficient and profitable manner, while also accommodating an increasingly diverse set of business requirements. After an in-depth evaluation of the most well-known ERP software platforms available in the AEC industry, it was clear that Microsoft Dynamics 365 and aec360 provided the scalability and flexibility we needed to drive our business forward for the next five to 10 years and beyond."
Microsoft Dynamics 365 is Microsoft's next-generation business application suite, built to leverage the power of the Microsoft cloud, Office 365 (now Microsoft 365), the Power Platform, and Microsoft's advanced intelligence tools. aec360 is an industry-specific solution that pre-configures and extends Dynamics 365 to meet the unique needs of the architecture, engineering, and construction (AEC) industry, helping firms like KCI gain a 360-degree view of their finances, projects, clients, and people within a single cloud platform.
"High-growth firms like KCI need technology that can not only scale, but also can easily be adapted to meet unique and changing business requirements," explained Andy Yeomans, Executive Vice President of HSO's professional services industry group. "Our aec360 solution on Dynamics 365 provides the broadest set of capabilities available in the AEC industry, but also leverages the Microsoft cloud and Power Platform to deliver unmatched flexibility levels. We look forward to helping KCI complete this important transformation and gain a platform to support their business growth well into the future."
About aec360
Information about the Microsoft's leading Dynamics™ 365 based solution for the AEC industry, aec360 is a cloud-based business platform designed to meet the unique needs of architecture, engineering, and construction firms. aec360 provides an integrated industry solution for marketing and business development, project management, accounting, and human resource management, and was built to leverage the best of the Microsoft cloud, helping firms drive productivity, collaboration, and insights across their organization. View our aec360 offering page for more information.
About KCI
KCI is a 100-percent employee-owned engineering, consulting and construction firm serving clients throughout the United States. Our multi-disciplined service offerings allow us to provide exceptional turnkey expertise to federal, state and local government agencies, as well as institutional and private-sector clients. More than 1,800 employee-owners offer technical expertise in transportation, resource management, environmental, telecommunications, utilities, facilities, and construction management. For more information, please visit www.kci.com.