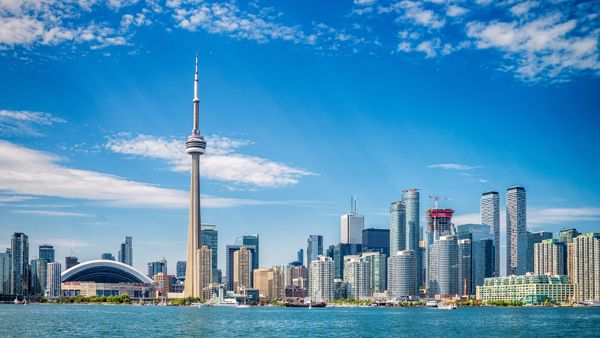 HSO Receives Finalist Award for Canadian Impact Award in Business Applications Customer Engagement
This is the fourth time HSO has been recognized as a finalist in this category
HSO, a leading global business transformation partner, announced it has been named a finalist for Business Applications Customer Engagement Impact Award. This is the fourth time HSO has been recognized as a finalist in this category.
"For the fourth year in a row, we're recognized as a Finalist for Microsoft's Business Applications Customer Engagement Impact Award. This is a significant achievement and reflection of the dedication our HSO team puts into working with clients to realize their objectives. In addition to our team, it's also important to recognize the strong partnership we have with the Microsoft Canada team. They truly understand that software alone is only part of the equation. Of equal importance is a partner who understands business and how to shape software, architecture, and process into a winning combination." - Bill Gardner, Managing Director, HSO
These annual Canadian awards recognize Canadian Microsoft partners that have focused on bettering the lives of Canadians and demonstrated excellence in sales, marketing, skilling, innovation, and implementation of customer solutions based on Microsoft technology.
HSO is dedicated to supplying valuable solutions that help customers achieve a competitive advantage and identify the best solutions and services that fit their business needs.
About HSO
HSO is a Business Transformation Partner with deep industry expertise and global reach, leveraging the full power of Microsoft technology to transform the way in which people work and how businesses operate, ultimately driving improvements in business performance for our clients.
HSO helps companies modernize business operations, adopt intelligent automation, deliver real-time performance insights and connect the enterprise – accelerating the impact of digital transformation based on Microsoft Dynamics 365, Microsoft 365 and Microsoft Azure.
Founded in 1987, HSO has more than 1,800 professionals throughout Europe, North America and Asia and is one of the world's top business solution and implementation partners. To learn more, please visit www.hso.com.