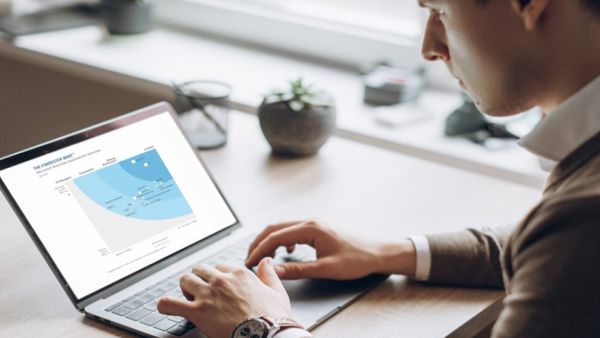 Forrester recognizes HSO among 15 top Microsoft Business Applications service providers
HSO has entered The Forrester Wave™: Microsoft Business Applications Services, Q4 2021 report as a contender.
This was the first time HSO was among the select companies that Forrester invited to participate in its Q4 2021 Forrester Wave™ Microsoft Business Applications Services. In this evaluation, HSO received the highest possible scores in the Talent Approach and Microsoft Business Applications Partner Strategy criteria.
The Wave report provides an independent assessment of service and technology providers, based on specific evaluation criteria. This specific report identifies 15 top Microsoft Business Applications service providers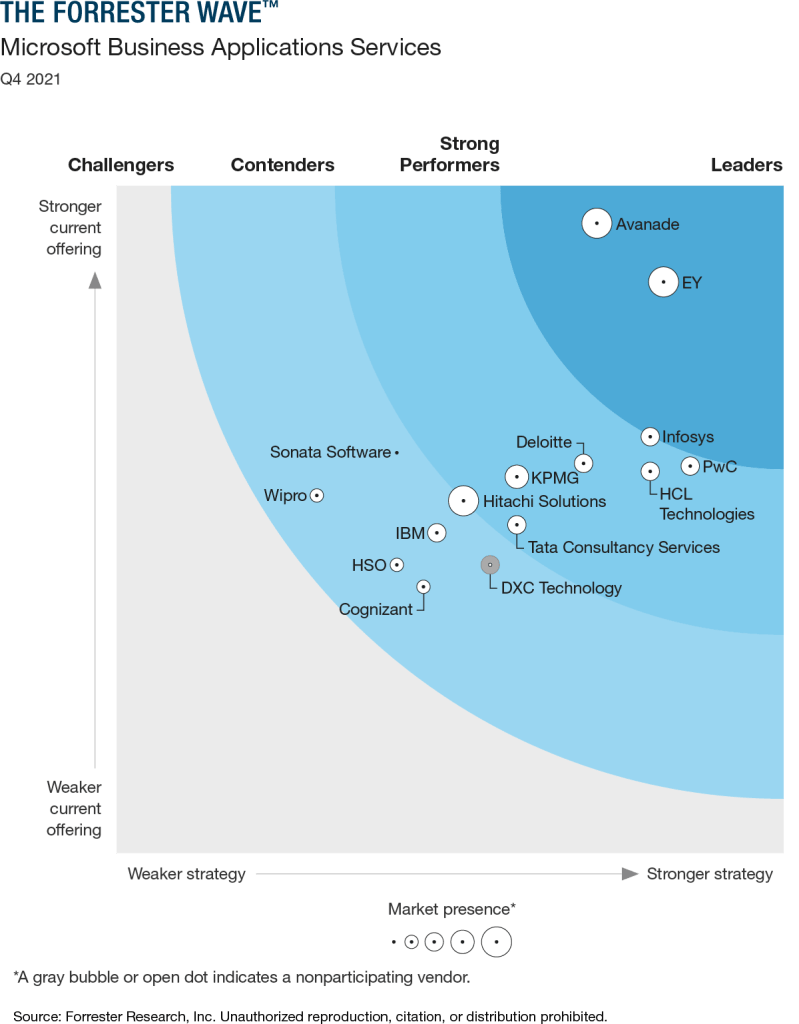 HSO strengths identified in the Forrester Wave report include:
HSO has strong technical talent.
HSO enjoys a close-knit relationship with Microsoft's development and R&D teams, has several co-sell ready and co-sell prioritized offerings, and has a history of joint development of solutions.
HSO's roadmap is focused on deeper investments in industry expertise and IP investments for its chosen domains under the 'HSO Innovation' umbrella, and an expansion of its global delivery footprint.
HSO combines deep technical expertise around Dynamics 365 implementations with a bench of highly skilled and tenured techno-functional talent, as well as strong business IP and expanded footprint in industry domains such as retail, distribution, manufacturing, financial services, engineering, construction, and business services.
Reference clients were appreciative of the company's strong roster of technologists.
Learn more about the Forrester Wave report and how HSO can drive improvement in your business performance by leveraging the power of Microsoft technology and accelerate the impact of digital transformation.
About HSO
HSO is a Business Transformation Partner with deep industry expertise and global reach, leveraging the full power of Microsoft technology to transform the way in which people work and how businesses operate, ultimately driving improvements in business performance for our clients.
HSO helps companies modernize business operations, adopt intelligent automation, deliver real-time performance insights and connect the enterprise – accelerating the impact of digital transformation based on Microsoft Dynamics 365, Microsoft 365 and Microsoft Azure.
Founded in 1987, HSO has more than 1,800 professionals throughout Europe, North America and Asia and is one of the world's top business solution and implementation partners. To learn more, please visit www.hso.com.