legal360: Capitalize on Your Firm and Client Relationships
Built on the industry-leading Microsoft cloud platform, legal360 is the most comprehensive marketing, business development, ERM, and relationship intelligence suite for law firms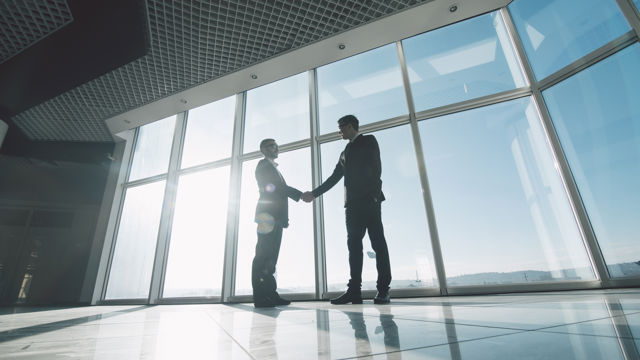 We understand law firms
Much like your firm focuses on specific areas of expertise, our legal360 team focuses exclusively on solutions for the legal industry. Since our first law firm CRM implementation in 2005, we've served 100,000 global users at some of the world's most prestigious law firms, helping them achieve transformational change that has delivered exceptional ROI from day one.  
Platform-first, brought to you by the cloud
legal360 is built on the cloud for a very good reason. As a modern, cloud-based solution, you can modernize your business in ways that weren't possible before cloud technology came along. With legal360, you get more than just a software application; you get a practice Intelligence platform that automates and streamlines business operations, delivers actionable insights, and transforms your firm into a connected one, empowering you to leverage relationships both inside and outside your firm to find and win more work.
And that's not all. Microsoft's approach to digital transformation is perhaps one of the most revolutionary advances in technology—not just because of the technology itself, but because of the power, it puts into your hands. This "platform-first" approach helps companies drive improvements in their business performance using Microsoft's Power Platform (Power Apps, Power Automate, Power BI, and more). 


Resources for law firms
Learn more about our experience in the legal industry
What makes legal360 a unique solution for law firms?
We are the most highly recognized business development, marketing, and practice intelligence solution built on the Microsoft Dynamics 365 platform.  This means one platform for your team, no third-party tools, and with pre-built connectors that harvest data from internal and external systems to build your firm's own 'Dataverse.'
Schedule a Demo
"Making the switch to Microsoft Dynamic's legal360 platform was a no-brainer. The legal360 team was so helpful in building and customizing the system to meet our firm's needs, and we had a smooth transition with the implementation process. We're looking forward to continuing to see our data enriched, allowing us to service our clients in an even greater capacity."
Customer Success
Stories from other legal firms
Relationship intelligence for law firms
Contacts. Employees. Clients. Matters. Practices. Global and local offices. The legal industry represents a truly complex, fragmented, yet interconnected ecosystem. legal360 by HSO brings 30 years of experience working with law firms and delivers a practice Intelligence platform that delivers solutions to make relationships the most important and actionable asset for your firm.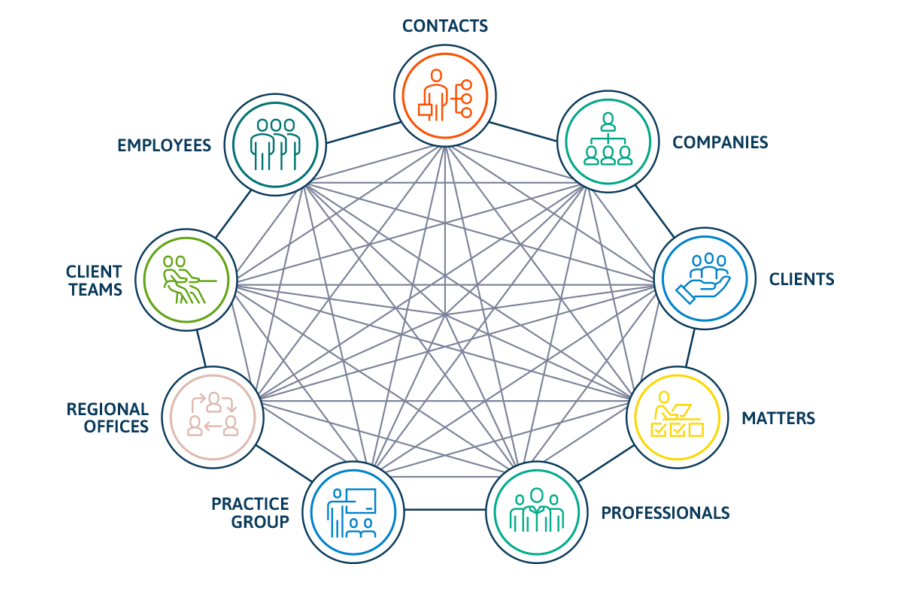 in short
One integrated platform, four solutions
legal360 is a comprehensive marketing, business development, and relationship intelligence (ERM) suite, purpose-built to meet the needs of law firms.
Advanced Contact & Client Management

Attorney Bios & Experience
Matter History
Matter Summaries
Recent Work
Document Generation
RFPs, Proposals, & Pitches

Marketing & Communications

Marketing Lists
Campaigns
Events
E-marketing Integration
Marketing Analytics
Marketing Connections/Sponsors

Business Development

Client/Industry Teams
BD Plans
Cross-practice Selling
Referral Tracking
Competitor Tracking
Pursuit Management
AI Relevant News
Business Development Analytics

Integrated Contact Management, ERM & Relationship Intelligence

Clients & Contacts
E-mail Signature Scraping
Communication Tracking
Automated Activity Logging
Relationship Connections
Who Knows Who?
Data Quality Management
LinkedIn Integration
Relationship Scoring
Relationship Analytics
The Power of Microsoft
Harness the power of Microsoft
legal360 by HSO is built on the Microsoft Dynamics 365 suite of intelligent cloud applications, connecting all key parts of your business and applying intelligence to all forms of data to create a streamlined, unified experience.