Solutions for Banking: Stand Out from the Competition
The banking industry has experienced more than its share of disruption. From mobile banking and digital wallets to new players offering banking as a service, traditional banks are being challenged more and more with staying competitive—even relevant. Large institutions and startups are navigating the challenges and opportunities … and so can you.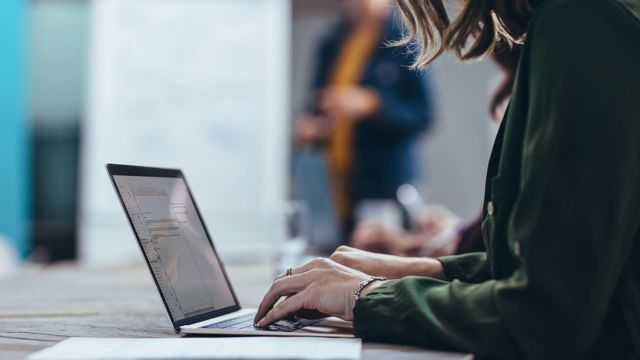 To compete and stay relevant, you need to look for new ways to add value and identify and seize opportunities as quickly as possible. Whether you're looking at adding new services or expanding into new markets, you need to carefully assess each opportunity while weighing it against risk—while at the same time answering the demand for transparency and increasingly complex regulations.
So, while the temptation is to take a defensive posture to preserve the status quo—that's not going to be enough. You need to be the disruptor. You can find opportunities to open the door with technology that knows how to put your data to work.
"We chose Microsoft and HSO to ensure our technology architecture would have the ability to support and scale."
HSO & Microsoft help your Bank thrive in the new digital age
Use data to find opportunity
If you're evaluating technology to help you find the answers, you know there are plenty of options—most of which offer the same features. But to identify the right opportunities, you need technology that helps you leverage your data.
Outdated legacy systems don't have the capabilities to let you tap into your data in a way that will make a difference. And while point solutions might provide out-of-the-box features that address some of the issues that challenge you, they cannot address what's unique to your business, and because they don't integrate with other key systems you depend upon, they keep your data in silos, making it impossible to have the complete visibility you need.
With access to your data, you better understand customer behavior. That leads to a better understanding of how to grow, expand and diversify.
HSO's banking experts have worked with leading institutions of all sizes to help them transform equipping them with the tools and insights they need to identify trends, build relationships with customers, and develop new products and services that attract new business.
Increasing ROI with a Data-Centric Approach for Banking
How a Data-Centric Approach Is Disrupting the Banking Industry and Accelerating ROI: An interview with Tom Berger and Asad Mahmood
Learn more
A solution that leverages data
At HSO, we help banks like yours take a global view of their data to identify new areas of opportunity—areas they had not considered before. But that's not all:
HSO's solutions for banking are built on proven Microsoft Dynamics  365, which enables integration with any business application or system, including banking point solutions as well as the Microsoft productivity tools your people use every day.
Backed by the Microsoft cloud, your IT staff no longer deals with the day-to-day headaches of managing applications and servers and can focus their time and skills on tasks that add value.
There's no worry about security and compliance; HSO's solutions for banking meet regulatory and governance requirements.
Everything revolves around data at Zenus Bank. Ensuring we have an architecture for how we're operating and sharing that data among microservices was key.
How Zenus Bank is Revolutionizing Global Banking with Accessibility to USD by Partnering
with Microsoft and HSO
Tear down the silos for good
With banking software solutions from HSO, you tear down silos of data caused by disparate applications. This enables you to take full advantage of your customer relationships—identifying new areas of opportunity and creating loyal customers for life by:
Improving your ability to track sales performance
Securing private and confidential information
Staying in compliance with ever-changing regulatory requirements
Taking advantage of sophisticated account/customer-level contact management
Integrating with third-party data
Capitalizing on cross-sell opportunities and maximizing client profitability by delivering targeted offers to each customer
Seamlessly tracking sales activities, isolating key trends, and identifying your most valuable customers with powerful analytics and real-time dashboards
See a Banking solution in action
Meet your targets and goals as a Commercial Bank Loan Officer with Microsoft Dynamics 365 and Actionable Insights
Resources for Banks & FinTech
Learn more about our experience in the Banking industry
Learn more about HSO's solutions for banking
Get the technology you need to stay ahead of your competitors and relevant to your clients. Find out how a solution from HSO and Microsoft can change how you do business through integrated, real-time data. Contact us to talk to an HSO banking expert today.