Solutions for Asset Management: Strengthen Relationships and Capitalize on Opportunities
Show your investors and clients you can be trusted with their money and brands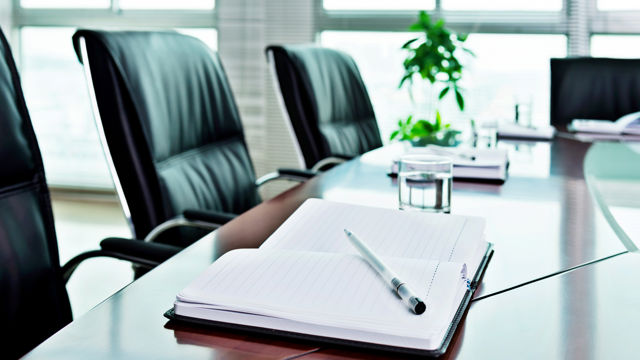 Asset managers who perform well get more business. However, with this come higher expectations and more demands from your clients and investors. Opportunities for growth and expansion into new markets need to be carefully assessed. New channels of business also create silos of information. In addition, increased governance, the demand for transparency, and complex regulations in every area in which you operate put you under more pressure than ever before.
The right balance of skill and technology will prove to your investors and clients that you can be trusted with their money and brands. With that combination, you will be able to stay in front of what's coming and be ready to adapt. But what is the right technology? Old, disconnected systems won't cut it. But can you get it from a point solution?
HSO & Microsoft help your Asset Management firm thrive in the new digital age
A fully integrated solution for complete client care
Powered by Microsoft Azure and Dynamics 365, HSO's DynamicsAdvantage for Asset Management is a fully integrated system—including CRM and ERP—with everything you need to increase performance, AUM, and growth (either domestically or offshore) and make your clients and investors happy:
You get a handle on the performance of your intermediary sellers and know where to invest your time, money, and resources. As you better understand customer behavior, you can take better care of them and make them customers for life.
By tearing down the silos between your intermediary and institutional businesses, you can to take full advantage of relationships—promoting growth on both sides. You can also improve your ability to track sales performance and manage RFP and sales processes.
While point solutions might provide "out-of-the-box" features that address some of the issues that challenge asset management firms, they cannot address your unique organizational challenges or handle your unique processes. HSO's financial services experts  have worked with leading global and institutional asset management firms to help them transform their business—arming them with the tools and insights they need to instill confidence in all their stakeholders.
See it in Action: Dynamics 365 Sales and Power Apps for Intermediary Advisory Next Best Action
HSO's solutions for Asset Management support everything you need to acquire, support, and manage clients, plus distribution and correspondence management:
Secure private and confidential information
Stay in compliance with ever-changing regulatory requirements
Take advantage of sophisticated account/customer level contact management
Integrate with third-party data, including transfer agent and intermediary data
Capitalize on cross-sell opportunities and maximize client profitability by delivering targeted offers to each customer/household based on their unique profile, risk tolerance, and needs
Seamlessly track sales activities, isolate key trends, and identify your most valuable customers with powerful analytics and real-time dashboards
Increase your operational efficiency by automating key tasks—from client onboarding to quarterly reports and regulatory-required processes
See it in Action: Data Segmentation and Trip Planning for Wholesalers
Deep insights are a game changer with the right technology
The goal of intermediaries is to target specific wholesalers to ensure every opportunity or vulnerability is being addressed. One area to target is big tickets. It is easy to identify a big ticket coming from a data flow/pack and the office it came from, but not much more.
Most wholesalers rely on those with tribal knowledge. If the expert leaves your firm, that knowledge is lost. You need the ability to identify the source—down to the specific advisor—of the big ticket, determine what's going on with that trade, determine who has been involved and evaluate those relationships, then decide on a next best action.
Customer Insights bridges the gap between data and insights. It consolidates data from anywhere, including your CRM and back-office sources, without the need for significant integration efforts. It then links those data sources and applies AI and publicly available information to enhance that data.
You can then drill down on that data—by advisor or office— viewing combined, holistic data, including wallet share, product types, and transactions over time, to gain powerful insights and recommendations on next best actions, which are delivered or displayed on whichever tool you have in place.
Armed with those recommendations, you can decide whether to make a call, send a marketing email (Customer Insights even recommends what the email should contain), or follow up accordingly. You no longer need to worry about institutional knowledge walking out the door or having to guess at what to do and chance missing a big opportunity or losing a client.
See it in Action: Next Best Action Mobile Interface Using Customer Insights
Getting your firm exactly what it needs with the Power Platform
A solution packed with features ultimately isn't enough; you need technology to support the processes that are unique to your business. The Microsoft Power Platform includes tools–Power Apps, Power BI, and Power Automate (formerly known as Microsoft Flow)–that give everyone in your firm–not just programmers–easier access to business intelligence, app development, and app connectivity.
Best of all, the Power Platform extends Microsoft 365 and Dynamics 365 but also integrates with nearly any business application or system, including Salesforce, SAP, Oracle, or financial services point solutions. It enables you to easily build business apps and extend or customize the software solutions you use—in days, not months.
Resources for Asset Management firms
Learn more about our experience in the Asset Management industry
Learn more about HSO's solutions for asset management firms
Contact us to talk to an HSO financial services expert today.