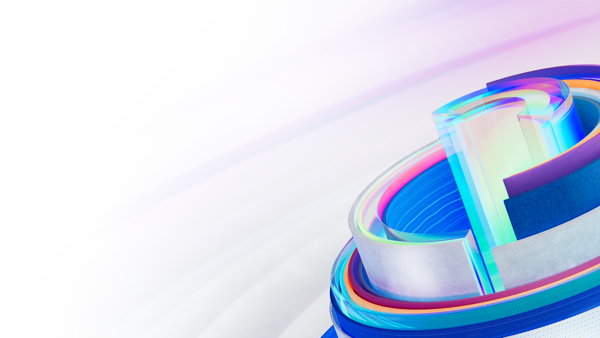 HSO ist der Gewinner des Microsoft Dynamics 365 Finance Global Partner of the Year Award 2023

HSO ist der Gewinner des D365 Finance Microsoft Partner of the Year Award 2023. Zudem Finalist im Bereich D365 Sales & Marketing.

HSO – ein Business Transformationspartner mit umfassender Branchenexpertise und globaler Reichweite – kann heute voller Stolz verkünden, den globalen Microsoft Dynamics 365 Finance Partner des Jahres-Award 2023 gewonnen zu haben. Zudem wurde HSO zum Finalisten im Bereich Dynamics 365 Sales & Marketing ernannt.
Dabei wurde HSO aus einer umfangreichen Liste globaler Microsoft-Partner für herausragende Leistungen im Bereich Innovation und Implementierung von Kundenlösungen auf der Grundlage von Technologien von Microsoft ausgewählt. Damit wurde HSO bereits zum vierten Mal für seine herausragenden Leistungen im Bereich Finance ausgezeichnet.
Nicole Dezen, Chief Partner Officer und Corporate Vice President of Global Partner Solutions bei Microsoft, beglückwünschte die Gewinner und Finalisten des Microsoft Partner des Jahres-Awards 2023 und findet: "Die innovativen, neuen Lösungen und Dienste der diesjährigen Gewinner, die ihren Kunden Zugang zur digitalen Transformation ermöglichen, zeigen, was mit der Microsoft Cloud alles möglich ist."
Mit den Microsoft Partner des Jahres-Awards werden Microsoft-Partner ausgezeichnet, die im vergangenen Jahr herausragende Microsoft-basierte Anwendungen, Dienste und Geräte entwickelt und bereitgestellt haben. Die Auszeichnungen werden in verschiedenen Kategorien vergeben, wobei die Preisträger aus über 4.200 eingereichten Nominierungen aus mehr als 100 Ländern weltweit ausgewählt werden. HSO wurde für seine herausragenden Lösungen und Dienstleistungen in Dynamics 365 Finance (Gewinner) und Dynamics 365 Sales & Marketing (Finalist) ausgezeichnet.
"Wir freuen uns sehr über die Anerkennung von Microsoft für den positiven Einfluss, den wir in den von uns abgedeckten Märkten haben. Diese Auszeichnungen sind ein Beleg für den Fleiß und das Engagement aller HSO-Mitarbeiter weltweit", sagte Paul Hope, Chief Marketing Officer bei HSO.
Die Microsoft Partner des Jahres-Awards werden jährlich vor der globalen Partnerkonferenz des Unternehmens, der Microsoft Inspire, die am 18. und 19. Juli 2023 stattfindet, bekannt gegeben. 
Weitere Infos zu den diesjährigen Awards finden Sie auf dem Microsoft Partner-Blog.
Die vollständige Liste der Kategorien, Gewinner und Finalisten finden Sie hier.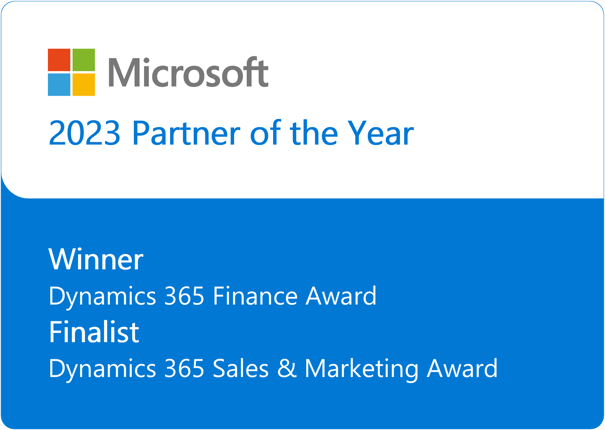 Über HSO
HSO ist ein Business Transformationspartner mit jahrzehntelanger Branchenexpertise und globaler Reichweite. Wir schöpfen das gesamte Potenzial der Technologie von Microsoft aus, um die Art und Weise, wie Menschen und Unternehmen arbeiten, zu verändern und so die Unternehmensleistung unserer Kunden zu verbessern.
Dabei unterstützen wir Unternehmen bei der Modernisierung von Geschäftsabläufen, der Einführung intelligenter Automatisierung, der Bereitstellung von Real-Time Performance Insights und der Vernetzung, um Geschäftsabläufe mithilfe von digitaler Transformation zu optimieren.
Seit seiner Gründung im Jahr 1987 ist HSO zu einem Unternehmen mit mehr als 2.200 Experten in Europa, Nordamerika und Asien herangewachsen und zählt heute zu einem der weltweit führenden Partner für Geschäftslösungen und Implementierungen. Mehr Informationen finden Sie hier.
Mehr erfahren
News und Highlights