Manufacturing:
Die treibende Kraft unserer globalen Wirtschaft
Die Vorteile der Automatisierung, der künstlichen Intelligenz und des maschinellen Lernens haben die Transformation zu intelligenten Fabriken und datengesteuerten Produzenten beschleunigt.

Gleichzeitig sehen sich Fertigungsunternehmen mit steigenden Kosten und einer anfälligen Lieferkette konfrontiert.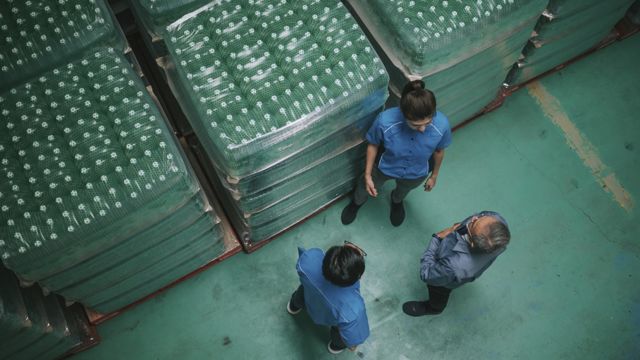 Manufacturing
Was ist Ihr Unternehmensziel?
Wir verhelfen Produzenten zu mehr Innovation, Wettbewerbs- und Widerstandsfähigkeit.
Resilienz der Lieferkette
Wir vereinheitlichen Prozesse und schaffen eine Single Source of Truth. Mithilfe von Intelligent Insights helfen wir unseren Kunden, ihre globale Lieferkette zu managen und einen Überblick über ihre Kosten zu erhalten.
Skalierung der Smart Factory
Wie können Konnektivität, Automatisierung und Daten genutzt und Smart Factory-Anwendungsfälle und -Maßnahmen skaliert werden?
Connected Services
Wir helfen Ihnen, Mehrwert zu schaffen, indem wir Ihnen nahtlose, effiziente und kostengünstige Dienste bereitstellen, mit denen Sie Ihren Kunden und Endbenutzern zu mehr Erfolg verhelfen können.
Transformieren und unterstützen Sie Ihr Personal
Moderne Technologien am Arbeitsplatz fördern eine sichere Mitarbeiterumgebung, während Smart Tooling, AR und VR das Wissen Ihrer Mitarbeiter auf die nächste Stufe heben können.
Dekarbonisieren Sie Ihre Betriebsabläufe
Verlässliche Daten und Einblicke helfen Ihnen bei der Messung und Steuerung von Nachhaltigkeits-KPIs.
ERP-Modernisierung
Die Modernisierung Ihres ERP ist entscheidend, um ineffiziente Prozesse zu optimieren, Innovationen zu ermöglichen, Erkenntnisse in Echtzeit zu gewinnen und neue Geschäftsmodelle zu entwickeln. Mit einem modernen ERP können Sie zudem die Vorteile fortschrittlicher Daten- und KI-Technologien voll ausschöpfen.
manufacturing insights & knowledge
Wie können wir Ihnen heute helfen?
Kundenprojekte
Lernen Sie unsere Kunden kennen
Technologie, die Ihre Arbeitswelt dauerhaft transformiert
Wir setzen Technologie als Antwort zur Bewältigung von Herausforderungen und Problemen ein, die im Fertigungsbereich gang und gäbe sind. Mit einer klaren digitalen Roadmap ist die Transformation zum Greifen nah.
Industrie 4.0 - die digitale, intelligente Produktion der Zukunft - bietet enorme Chancen für Fertigungsunternehmen und technische Dienstleister. Doch bevor Sie Maschinen mit unzähligen Sensoren vollpacken, sollte zunächst die folgende Frage beantwortet werden: Wie kann Technologie zum Wachstum und Stabilität Ihres Unternehmens beitragen? Sobald diese Frage geklärt ist, konzipieren und realisieren wir eine Anwendungsumgebung, die genau diese Strategie unterstützt.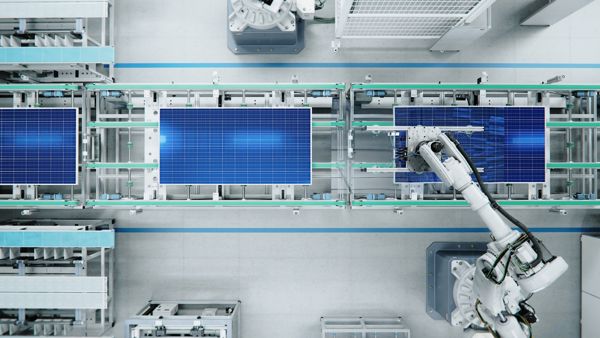 Produkte und Dienstleistungen
Unsere Kompetenz für die Branche Manufacturing
Gut zu wissen: Sie brauchen kein neues ERP-System, um auf Ihre Daten zuzugreifen. Bei Bedarf bringen wir Altsysteme wie SAP oder Oracle in die Cloud oder implementieren cloudbasierte, moderne Anwendungen.
Mehr über HSO
HSO ist Ihr Business Transformation Partner mit umfassender Branchenkenntnis und globaler Reichweite. Wir nutzen die volle Leistungsfähigkeit der Microsoft-Technologie, um Ihre Arbeitswelt zu transformieren und Ihren Unternehmenserfolg zu steigern.
Mehr lesen über HSO
HSO International Global – weltweite Implementierungskapazität
Dank einer konsistenten und globalen Methologie, die an allen Standorten angewandt wird, ermöglicht uns der "HSO Kernel-Ansatz" Implementierungen für internationale Unternehmen und Organisationen weltweit. So beschleunigen wir Ihre digitale Transformation, zu angemessenen Kosten und mit vorhersehbaren Ergebnissen.
24/7 Global Managed Services
Mit den globalen und jederzeit verfügbaren Managed Services, unterstützt HSO die Kerngeschäftssysteme unserer Kunden und arbeitet proaktiv an weiteren Optimierungen. Von Upgrades und Migrationen bis hin zur kontinuierlichen Optimierung. Dies ermöglicht es unseren Kunden, sich auf ihr Kerngeschäft und die Zukunft ihres Unternehmens zu konzentrieren.
Large enough to serve, small enough to care
Seit mehr als 30 Jahren messen wir unseren Erfolg an einem einfachen Prinzip: Wir sind erfolgreich, wenn unsere Kunden erfolgreich sind.
HSO bietet agile, branchenorientierte Lösungen. Unser Ziel ist es, mit Microsoft-Technologien zur Steigerung Ihres Unternehmenserfolgs beizutragen und dabei die digitale Transformation zu beschleunigen.
Nehmen Sie Kontakt mit uns auf