Unterstützen Sie Ihre Teams: Ein moderner Arbeitsplatz mit der Microsoft Cloud
Schaffen Sie einen Arbeitsplatz, an dem sich Ihre Mitarbeiter wohlfühlen und entfalten können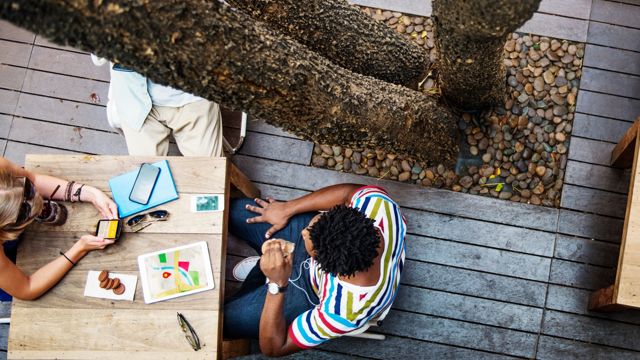 Warum gerade jetzt?
Ihre Mitarbeiter sind das Herzstück Ihres Unternehmens. Deshalb brauchen Sie bessere, effizientere und sicherere Tools für die Zusammenarbeit. Indem Sie sichere, cloudbasierte Technologien mit Ihren Geschäftsprozessen kombinieren, können Sie das Engagement und die Produktivität Ihrer Mitarbeiter steigern und Ihr Unternehmen zukunftssicher machen.
Verbesserte Zusammenarbeit

Microsoft bietet eine Reihe von Tools, die eine unkomplizierte Zusammenarbeit zwischen Teams ermöglichen. Benutzer können in Echtzeit gemeinsam an Dokumenten arbeiten, virtuelle Besprechungen abhalten und Dateien auf sichere Weise austauschen.

Cloudbasierte Verfügbarkeit

Mit Microsoft 365 haben Mitarbeiter mit jedem internetfähigen Gerät überall Zugriff auf ihre Dateien, E-Mails und Anwendungen.

Erhöhte Sicherheit

Microsoft verfügt über zuverlässige Sicherheitsmaßnahmen zum Schutz sensibler Daten. Die Software beinhaltet Funktionen wie Datenverschlüsselung, Bedrohungsschutz und Multi-Faktor-Authentifizierung. Auf diese Weise sind Sie vor Cyber-Bedrohungen sicher und können den Datenschutz und die Integrität von Geschäftsdaten gewährleisten.

Skalierbarkeit und Effizienz

Microsoft 365 bietet flexible Abonnementpläne, damit Unternehmen je nach Bedarf nach oben oder unten skalieren können. Automatische Updates und eine cloudbasierte Infrastruktur machen kostenintensive Hardware- und Software-Upgrades überflüssig.
Ein moderner, hybrider Arbeitsplatz kombiniert Kultur, Bewusstsein, Arbeitsbereich und Technologie
Der Microsoft Modern Workplace besteht aus Microsoft 365 Enterprise (Office 365, Windows 11, Enterprise Mobility + Security) und der Power Platform. 
Dank unserer Erfahrung aus vielen Transformationsprojekten erarbeiten wir gemeinsam mit Ihnen eine Modern Work-Strategie, die sicherstellt, dass Ihre Mitarbeiter optimal und standortunabhängig zusammenarbeiten können und bei der Auswahl von Geräten und Apps flexibel bleiben.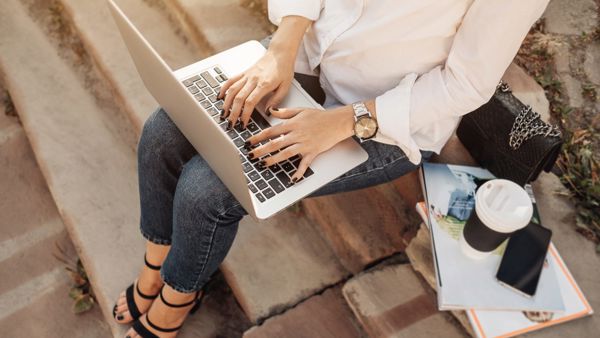 DAS ZEICHNET HSO AUS
Darum ist HSO der perfekte Partner für Ihren Modern Workplace
HSO ermittelt in enger Zusammenarbeit mit Ihrem Unternehmen Ihre Geschäftsziele, bewertet Ihre aktuelle IT-Infrastruktur und definiert eine strategische Roadmap für die Umsetzung des Modern Workplace mit Microsoft 365.

Wir wissen, dass die erfolgreiche Einführung neuer Technologien ein effektives Change-Management erfordert. Daher bieten wir maßgeschneiderte Schulungs- und Support-Programme für Ihr Unternehmen an und helfen Ihren Mitarbeitern bei der Adaption neuer Arbeitsmethoden mit Microsoft 365. .

Als Integrationspartner können wir die Microsoft-Funktionen an Ihre spezifischen Geschäftsanforderungen anpassen und ergänzen. Zudem entwickeln wir individuelle Lösungen, integrieren Anwendungen von Drittanbietern und erstellen Workflows zur Automatisierung von Prozessen.
RESSOURCEN UND LÖSUNGEN FÜR DEN MODERN WORKPLACE
Erfolgreiche Transformation mit der Microsoft Cloud
Customer Success
Modern Workplace-Kunden
Learn how we're helping companies like yours transform their business with the Microsoft Cloud.
Vereinbaren Sie jetzt ein Beratungsgespräch
Sie möchten erfahren, wie HSO Ihr Unternehmen bei der Transformation mit der Microsoft Cloud unterstützen kann? Füllen Sie noch heute das unten stehende Formular aus, um gemeinsam mit uns Ihre digitale Transformation umzusetzen.