Stolt Tankers kicks off AI journey
Predict with machine learning the status of engines and future failures: predictive maintenance.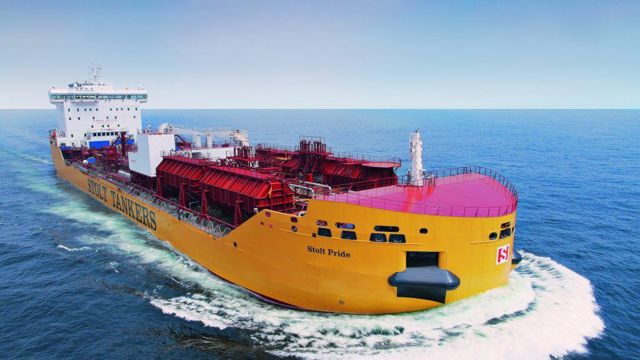 What if you have large amounts of data at your disposal, of which you suspect that valuable information can be retrieved. Surely it should be possible, based on this data, to predict engine failures and issues in the future? With this question, Berend Vree, Reliability & Performance Manager at Stolt Tankers came to HSO. HSO's Advanced Analytics & AI team took up this challenge. Please read more about the route we sailed together and about the result.
Can we increase the uptime and performance of our vessels?
Stolt Tankers is the world's largest operator of sophisticated chemical tankers, providing safe, high quality transportation services for bulk-liquid chemicals, edible oils, acids and clean petroleum products. Berend Vree is Reliability & Performance Manager at Stolt and responsible for monitoring the performance of more than one hundred vessels. He is constantly working on how to increase the reliability and performance of 'his' vessels.
Berend: "Part of our strategy is to continuously improve the operational uptime of our vessels and to better manage the risks. By working smarter, we ultimately want to achieve a competitive advantage. I knew that we would be able to take steps in this direction with the help of data and AI. But where do you start? Then HSO crossed our path and their practical approach gave me great confidence that Niek and his colleagues could help us further."
Starting with machine learning? Begin with a concrete use case
Niek: "We see that many companies find it difficult to make the step from theory to a concrete business case for AI. Data and Artificial Intelligence can help enormously in unlocking hidden value from the organization and in making better decisions, but you have to take the leap to a first application. We help customers with that first step.
Our approach is loosely based on the business model canvas, in which we develop a concrete use case in two days, by answering three questions – what do you want to achieve, what do you need to achieve this and what are the expected benefits. For this use case we build an MVP, minimum viable product. We start small and develop a first model that has immediate added value. We work in an agile way, in other words, we always look at what works, what doesn't work and make continuous adjustments. As soon as you have a first MVP and the organization sees that it works, it becomes easier to get investments for the next steps."
"Although the result is different from what we expected, the machine learning model offers immediate added value."
The piston ring as the key to success
At Stolt, it was precisely this flexible approach that led to results. Berend: "Initially, we wanted to predict the probability of failure of the main engine. During the development of the model, however, it became clear that we did not have enough data for this. We went one step down: we wanted to predict the technical conditions of the engine. For this case the data proved to be insufficient too. Eventually we developed an MVP that predicts the failure of the piston ring."
Niek: "In every project it is very important to have someone on the team who has a lot of domain knowledge, in order to be able to actually interpret the data and results. So that we know whether a certain outcome or factor is relevant or not. In this project we focussed on the piston ring." The piston ring is important because if it breaks down, there will be a lot of consequential damage, plus a lot more fuel will be used. The model predicts the chance that a piston ring will be in poor condition at the next scheduled inspection. The crew can then decide whether to bring forward the inspection so that the part is maintained in a timely manner.
Start with data you already have
Starting with predictive algorithms and AI is not a matter of implementing all kinds of new IoT sensors and collecting more data. Berend: "We already had considerable amounts of data at our disposal. Like all repair data from the past five years, inspection reports, fuel reports. Our engineers keep a close eye on these reports, which we are legally obliged to do. The main challenge for us was: how do we get these data 'ashore' and make them usable for the analysis and the model? HSO has the right knowledge and tooling for this."
Niek: "Many companies think that their data must be complete and perfect before you start using it. However, this is not the case; you can often use 95% accurate data and make valuable predictions. It's often a matter of starting and trying."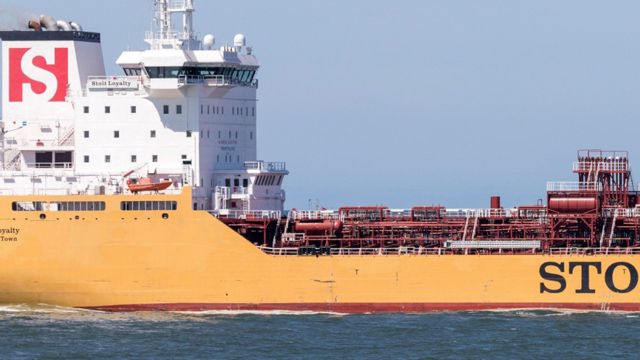 "It's an excellent starting point for further development in the field of AI and eventually of better management."
Berend Vree | Reliability & Performance Manager bij Stolt Tankers
Making ships smarter for the future
Berend: "We expect that the model will also help us with the upcoming energy transition. What if we use other fuels, what will be the effect on the piston rings and the filters, for example? The model gives us many opportunities to manage differently. If we know which piston ring will soon break, do we want the crew to bring the inspection forward? And what are the risks for the engine if the crew decide to continue, for example because the ship is in an unsafe area?"
A clear visualisation of the results was also important to Stolt. Berend: "We prefer to work with screws and bolts; algorithms are far too abstract for us. We wanted clear images and a well-functioning dashboard."
Berend sees many opportunities for digitisation at Stolt. "Our sector is fairly conservative, but I am convinced that data and automation can make a difference. Our mission is to make ships smarter. And not so much with the help of more IoT, but rather by using company data, information from the business processes that we already have and, for example, information from the shipyards where the ships were built."
Do you, like Stolt Tankers, want to make the step into practice in your organisation and get to work with AI and the IoT?
Manufacturing: the driving force of our global economy
Read more about how we help manufacturers to become competitive, innovative, and resilient.