Power Platform closes the gap for Rituals
As quickly as the cosmetics company Rituals is growing, so too are the internal processes and the number of wishes to optimize the ERP system. For ninety percent of these wishes, the standard solutions and applications provide the answer. HSO advises regarding this other ten percent, which is where the Power Platform comes in. Kai Jacobse (Rituals) and Teus Morren (HSO) tell us more.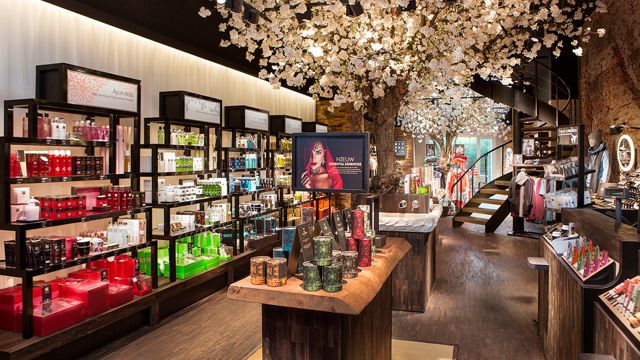 Efficient and inexpensive solution
The Rituals head office in Amsterdam manages the stocks of 1000 shops throughout the world. Only items for styling and merchandise - such as bags, testers and magazines at the checkout - are not managed centrally. Kai: "We wanted retailers to be able to order those items themselves again and see at the same time which products are being pushed by head office to the store. As those items are only a small part of the product range, we looked for an efficient and inexpensive solution."
HSO looked into the store situation and the feasibility, and also examined standard solutions. "Sometimes a few modifications to existing applications can provide the answer," suggests Teus, who gives advice from a non-commercial perspective. "In this case the process was so unique that we looked at low-code solutions outside the ERP system. And then you quickly see that's where Power Platform comes in."
Closing the gap with software
The Power Platform provides the possibility to develop Power Apps, which led to the customized B2B Store application. This allows retailers to scan the desired item and enter the number; a purchase order is then sent in the background. The items are bundled as a single order with other incoming products. Teus: "There is this gap, which you can narrow with a piece of software; the app is in line with what is already there, and in doing so improves the internal operating processes."
"What struck me with Power Apps, is the possibility to facilitate unique pieces of process on top of the standard solutions."
Speed is important
Kai: "We already had the plugs with information and were only looking for that 'distribution box' that allows everything to come together. What I like is the speed and flexibility with which the apps are developed." Teus adds: "The strength of Power Apps is that you can build something standalone in a very short period of time."
The speed is important for Rituals, which meant that HSO also had to work a little more experimentally. Teus: "We had a tendency to first always have a very clear idea. With Rituals it is a matter of just start and see what happens. That took some getting used to."
Enthusiasm because of quick realization
With Power Apps you quickly translate the customer demand into something tangible: a design, a screen, buttons. Teus: "That helps a lot in the customer's experience. You gradually see ever more details as it develops into something that meets the requirements. As you can show the customer early on how something will look, the enthusiasm builds. 'But if that is possible, then ...' That's when it really comes to life."
That enthusiasm translates into more Power Apps for Rituals. There is for example a 'promotion app' in production, which automatically makes promotion data more accessible, thereby bringing to an end the manual and error-prone management in Excel. Kai: "The fact that you can get to solutions so quickly is a major benefit."
"The Power Apps also work as a solution for other systems, outside the Microsoft environment"
Working on solutions as one team
Teus: "The only disadvantage is that you should not build too much upon Power Apps, because the apps should really be an add-on and not become separate systems. If that were the case, then there would have to be something similar on the market that does the same."
HSO and Rituals started their collaboration many years ago: with the implementation of the previous ERP system. These days they work as partners, and at HSO there is a permanent team dedicated to Rituals. Kai: "That HSO team understands very well what we at Rituals need. There is a certain trust within the collaboration, with very little finger pointing. We work together on the solution, and tackle it as a team. If something does not turn out as expected, it is our joint responsibility to sort it out." Teus agrees with his colleague's words, adding: "It's just great working together in such a way, discovering and finding solutions together."
Read more
Also want to make a start with Power Platform?