PHC Europe excited about the new data warehouse and Power BI
Bringing data together from different applications into a single data warehouse, thereby producing better reports.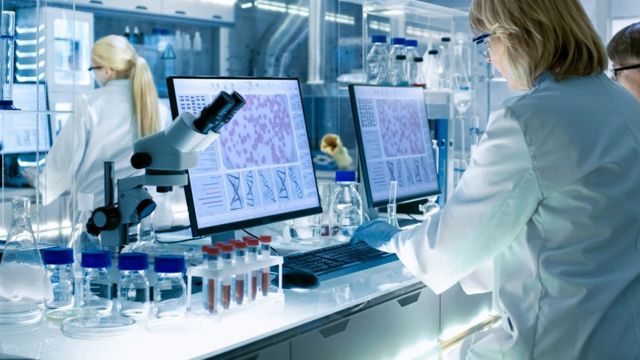 PHC Europe BV is the biomedical branch of PHC Corporation. The company, with its head office in Etten-Leur, manages the sales, marketing, logistics and service of PHCbi laboratory products throughout Europe, Russia, Africa and the Middle East. The company has sales and service organizations not only in the Netherlands, but also in the United Kingdom and France. The Dutch warehouse has some 1000 units ready to be delivered directly from stock. Spare parts can be delivered in any part of Europe within just a few days. That is one of the strengths of PHC's European sales organization.
PHC wishes to align processes and applications increasingly better with one another
Arjan van Toor is responsible for IT, as well as for the warehouse and the logistics and sales at PHC. Arjan: "In the last few years we have invested a great deal in the ERP and CRM applications. HSO supported PHC in various areas such as the implementation of Microsoft Dynamics AX. We see that sales, procurement, logistics and services have to work closely with one another in order to keep the delivery and service at the highest level. A link from the CRM (Dynamics 365 Sales) and the ERP system (Microsoft Dynamics AX) is essential for this. HSO has helped PHC in connecting the CRM and ERP processes and applications, and has developed an interface for this. An order in the ERP system is therefore visible in Dynamics 365 CE. In our most recent project with the HSO Analytics team we have provided also at database level an even better connection and accessibility for applications and processes."
Using Power BI as intended
Arjan: "Even though we had already been using Power BI, these reports were made by a business analyst in the UK using mainly Excel. It cost, however, a great deal of time to retrieve the data from the system, and the data in Excel was insufficiently reliable, because it had since become a very complex model. We really wanted to be able to use Power BI as it was intended, with a reliable and stable data warehouse as a basis."
"We were very happy with the efficient project approach of the HSO Analytics team. The team works in a transparent manner, keeps to agreements, is always well prepared and stays within budget!"
New data warehouse and better reports
The HSO Analytics team has set up a data warehouse for PHC Europe in which data is collected from ERP, CRM and Service. Reports were then created using Power BI. Arjan: "We first made reports for Sales. It was important that we got the sales teams involved in this project and provide them with valuable reporting, based on the data that they enter in the CRM. After all, that requires the necessary discipline, and so we wanted to show the results. We then made a start with the financial reports, so that with just a few clicks we would be able to send the appropriate reports to the head office in Japan."
PHC very satisfied about the collaboration with HSO Analytics
Arjan is now a very experienced (IT) project manager and knows clearly what he wants and how to achieve it: "To me the challenge with IT projects mainly involves effectively determining in advance what the objective is, what staff really want and need and then realizing this. Therefore focusing on the basics. And as far as I'm concerned, a Scrum or Agile approach is ideal for this, so we keep on top of things. A successful project depends on the team and the intentions with which we set to work.
This project which we carried out together with the HSO Analytics team was a textbook example of how things should be done, and how I like to see it done. From the very start, Fouad and his team showed us the way with a clear approach. During the project we always stayed on top of the progress and how we were doing in relation to the budget. It was transparent teamwork. I was kept up-to-date on a weekly basis, and the HSO team was always well-prepared. This allowed us to immediately take the necessary action. We stayed within budget, and after completion, thanks to a clear explanation, we were able to easily continue on our own."
Learn more?
Customer cases on Data & AI