Intergamma's cloud journey supported by HSO Discovery Approach
Intergamma, the organization behind the Dutch do-it-yourself formulas Gamma and Karwei, is working hard to transform the IT platform. The HSO Discovery approach turned out to work very well, as part of this complex multi-year project that Intergamma started some time ago.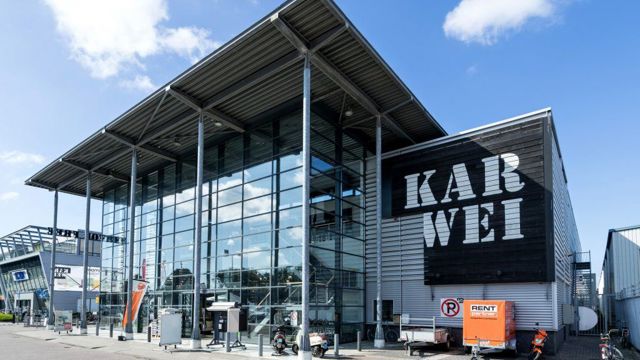 The transformation of Intergamma's IT platform, the organization behind the Dutch DIY chains Gamma and Karwei, is in full swing. HSO's Discovery approach proved to be an excellent continuation of this complex multi-year project that Intergamma embarked upon some time ago. In the space of three months, Intergamma had a more comprehensive understanding of their digital roadmap, including an insight into the desired architecture, a fit/gap analysis of the old and new situation, a clear step-by-step plan and an overview of the risks and the expected business impact and costs. We caught up with Ruud Bronswijk, IT Operations manager, to talk about his enthusiasm for HSO's approach and his experience on the project.
From the basement to a seat at the boardroom table
The emergence of e-commerce posed a major challenge at the time. Ruud: 'Linking the online shops with the back-end systems meant, for instance, that sales had to be instantly available in all management information systems, the customer had to be sent the right order and delivery information, and there had to be a link to fulfillment. Basically, all the systems had to be fully integrated. The rise of e-commerce ushered in a new era for the role of IT.
As Intergamma succeeded in distinguishing itself from the competition – by pushing forward with automation and delivering a quality service –, the IT department started to play an increasingly decisive role. And that role is becoming increasingly important. After all, all departments – from finance teams and auditors to compliancy and security – are affected and have a vested interest. That's what makes it really fun and challenging to work on, because a lot is being invested in it. Before, the IT department used to be down in the basement, so to speak, but now it has a seat at the boardroom table.'
Growing need for IT architecture at Intergamma
Ruud: 'The increased complexity meant that we needed an architecture, and we needed to define the principles of the architecture we wanted. By this I mean, for example, that we want to have a modern IT landscape. The two main custom-built applications that we have, for invoicing and payments, aren't up to the task. Neither is the standard Microsoft Dynamics AX application we use for a number of business units, such as sourcing.
We knew we would eventually have to replace AX with Dynamics 365 anyway. We also knew that we wouldn't be able to continue using the custom-built applications for much longer; we have fewer and fewer experts in-house to maintain the applications, and, at the same time, the integration and needs from the business are becoming increasingly complex.
So in 2018, we started exploring whether and how we might be able to replace our custom-built applications. Quite the hot potato, because who wants to burn their fingers on these critical systems? We knew before we even got started that it would be a complex and costly undertaking and that we would have to review all our processes. But we wanted to go through with it anyway, precisely because we knew we couldn't keep putting off dealing with that hot potato forever.'
Dynamics 365 meets Intergamma's requirements
Intergamma didn't want to take any chances, so it took its time to explore the capabilities of Dynamics 365 before looking for the right partner. Ruud: 'Our research indicated that Dynamics 365 might tick all the boxes in terms of our functional requirements and the principles we had drawn up for our desired architecture. But then what? We invited our current AX partner and HSO to make a pitch, and HSO came out on top. That's because we were not only looking for a company that was an expert in Dynamics 365, but also a partner that understands our retail processes. HSO demonstrated its expertise in Dynamics 365 and in retail and showed us how to solve potential problems.'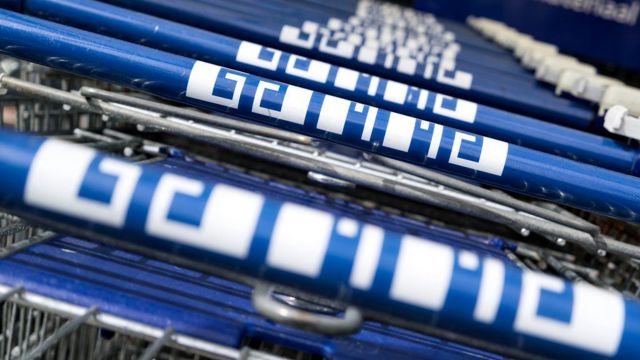 'We used this information to design an ideal application architecture, taking into account integration issues and data management, for example.'
Ruud Bronswijk, Manager IT Operations at Intergamma
Intergamma chooses HSO's Discovery approach
Given the complexity of the IT landscape and the applications and business processes involved in the transformation to the Microsoft platform, HSO recommended its Discovery approach. This method is designed to help companies get a grip on their long-term digital strategy, taking as a starting point their strategic objectives rather than a technical issue or outdated applications. The Discovery approach resulted in a roadmap that provides insights into the benefits, risks and required investments, plus a feasible schedule.
Ruud: 'The theoretical framework that HSO drew up was clear, transparent and concrete. We organized a series of working sessions to produce a fit/gap analysis between the current and new software, an action plan and a budget. The Discovery approach helped Intergamma identify bottlenecks in the current IT landscape and the steps needed to resolve them. We used this information to design an ideal application architecture, taking into account integration issues and data management, for example.
This process took about three months in total. The presented result gave us comprehensive insights into possible solutions and the architecture we were looking for. The roadmap proposed by HSO dovetails well with our needs. In particular, their proposal to take smaller steps in order to minimize risks gave us a lot of confidence. For example, we will mainly use the first phase to familiarize ourselves with Dynamics 365; we won't start tinkering with the business-critical processes just yet. Only when we are more comfortable with the applications will we start replacing our custom-built solutions.'
'The Discovery approach helped Intergamma identify bottlenecks in the current IT landscape and the steps needed to resolve them.'
From Discovery approach to implementation
Ruud: 'The next challenge for us was to get the business on board, so that we could actually implement the plan for the designed architecture. After all, this calls for a sizeable investment, so we really needed to highlight the added value as much as possible. Because without the business' support and commitment, a project like this doesn't stand a chance. The management board finally agreed, and we started work in 2020.
We have a huge amount of confidence in HSO's project-based approach. We're going to start by looking at the processes, for which we'll do a thorough analysis; then we'll move on to the configuration, using a more agile approach. HSO's Discovery method got Intergamma off to a good start, and the result – a clear roadmap for the years to come – is an excellent baseline for future projects. In our experience, HSO is adept at steering processes and ensuring, for example, that the right people are around the table at the right time and that all the necessary data and information are available. Thanks to this roadmap, we can look to the future with confidence.'
More on Enterprise Architecture and Cloud Migration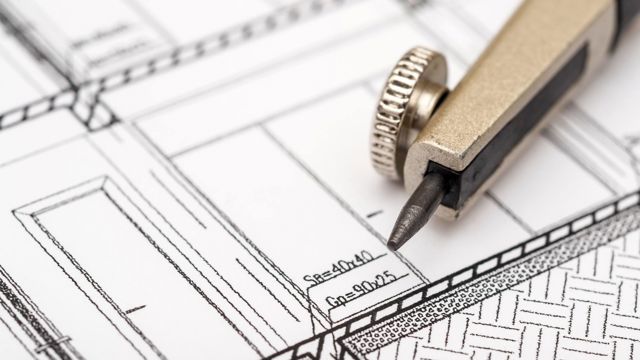 ERP Modernisation Assessment
A successful upgrade to Dynamics 365 with the right migration strategy
Learn more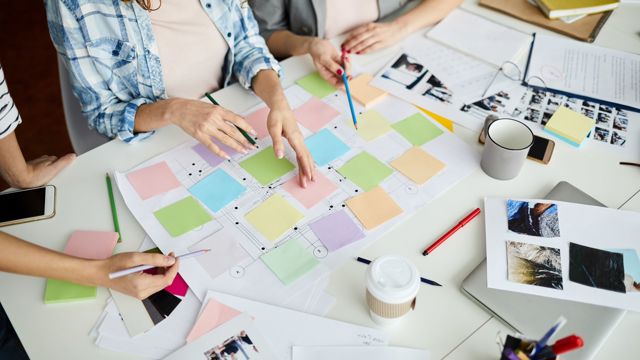 Microsoft Standard Migration Assessment
A successful upgrade to Dynamics 365 begins with the right migration strategy
Learn more
Digital transformation in Retail
More Customer Cases