Innovative International Design Firm Transforms Finance
HSO ProServ worked with our client to implement Microsoft Dynamics 365 for Finance and Operations as their new global ERP platform.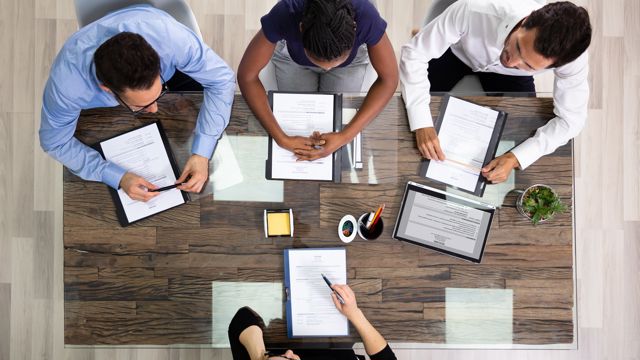 Company Overview
When today's leading brands require innovative designs for their products, services, or digital experiences, they often turn to this well-known international design and consulting firm.
With over 800 employees and contractors working out of offices in the United States, Europe, and Asia Pacific, our client has long been at the forefront of creating positive change through design.
International growth introduces new challenges
This firm had historically used the popular Dynamics GP accounting system as their core financial management platform. However, as their business grew and expanded overseas, this North American-centric platform was unable to keep up with complex inter-company accounting processes and other multi-national financial management requirements.
In addition, the organization also used a number of specialized operational software systems that their Dynamics GP system had limited abilities to integrate with. This resulted in a number of business processes that required redundant data entry into multiple systems and limited their ability to gain real-time visibility across their global business.
A global platform for a global business
HSO ProServ worked with our client to implement the Microsoft Dynamics 365 for Finance and Operations cloud-based ERP platform. Dynamics 365 is now used to manage the organization's global financial management practices, as well as key project accounting, billing, and revenue management processes. HSO ProServ also deployed their Projects+ solution for Dynamics 365, which extends native Dynamics 365 functionality across the project lifecycle.
A key aspect of this client's initiative was the need to build a series of integrations to other business software systems. HSO ProServ worked with this client to develop interfaces to their professional services automation (PSA) platform, human resource management platform, and corporate expense management system, allowing key data to flow seamlessly across their systems and processes.
The Results
Since implementing Dynamics 365, the firm has been able to:
Improve global financial management practices by automating key transactions

Streamline crucial billing and revenue recognition processes

Accelerate the financial close process to improve reporting and visibility across the business

Gain a flexible technology platform that can easily integrate with other software systems to maximize efficiencies