How Safran Passenger Innovations is propelling growth with Microsoft and HSO
A global manufacturer of in-flight entertainment prepares for future growth with Dynamics 365 Finance and Supply Chain Management.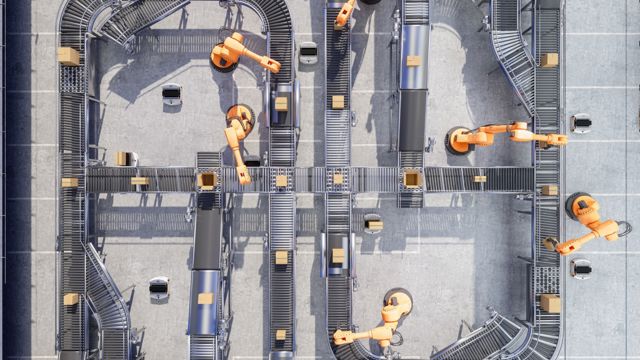 The Challenge: Break down silos for company-wide visibility of its data
Safran Passenger Innovations (SPI) has used three different systems for manufacturing, financials, and services for years. Because these systems lacked the ability to integrate sufficiently, the company had no visibility into key elements of operations, creating silos of data and disconnected processes. In addition, emerging from the pandemic, the company was growing, and its supply chain was not keeping up with demand.
Given these issues, SPI decided it was the perfect time to embark on a digital transformation.
"The current system worked for us for some time, but as our business grows, we need real-time visibility into our operations, sales forecasting, manufacturing, and supply chain," said Nahel Jandali, Senior Director of IT and Security for SPI. "For us to provide the solutions that our customers are asking for, we needed a fully integrated ERP system that will scale with us, that is simple to manage, and fast to market."
Data quality was also an essential part of the project. SPI was using different databases and spreadsheets, so there were multiple data sources, none of which represented real-time data. "We had multiple sources of truth," said Nahel. "A key goal of this project is not only that we get data we can use, but also get data we can trust."
SPI's parent company was using SAP. "Although SAP is a very powerful system," continued Nahel, "it just wasn't a right fit for a company like ours. We are very agile. We're nimble. So, when we decided as an organization that it was time for us to replace our ERP system, we looked at multiple solutions. Since we've already adopted a lot of Microsoft cloud systems, Office 365, and many other applications, we decided that Dynamics was a very good fit for us because we could deploy a full ERP system in the cloud that worked seamlessly within the Microsoft ecosystem."
In the end, SPI decided on Microsoft Dynamics 365 Finance and Supply Chain Management.
"We wanted something beyond just an ERP. We were looking for a business platform that can grow with our business—one that can provide additional solutions in the future that we can build on the existing system."
Agility, Scalability, Visibility
After evaluating several Microsoft partners, SPI chose HSO to lead the project. HSO worked closely with SPI staff and management during the analysis phase to pinpoint a solution that would hit all the marks.
"Our experience with HSO has been very good," said Nahel. "Their team has been very engaged, and the feedback from our group has been fantastic. The knowledge from the HSO staff has been great as well."
The result
A simplified application landscape enabling one source of truth for Master Data, Business Analytics,
and IFRS 15 compliance.
Increased visibility on product pedigree in support of FAA and EASA regulatory compliance
Greater efficiency and effectiveness through integrated systems and processes
Improved agility, allowing SPI to scale and seize new opportunities as it does so
"Managing the supply chain was very challenging for us," Nahel explained. "People had to put in a lot of manual labor to ship product. That was a major driver for us to find a solution with modern warehouse management and automated solutions that fit our supply chain. We will gain more optimized performance across the organization to meet the demands of our customers and our partners and be an organization that provides best-in-class solutions. Safran as a whole is on a digital transformation journey, and Dynamics is bringing us into the future with a modern ERP system."
But the transformation is not stopping there
SPI sees the move to Dynamics as just the beginning. "It's been great to see how everybody is engaged," said Nahel. "Everybody is really excited. They can see that this is what the future is for the company. They realize it will not just make the business grow but also make their jobs easier and give them the tools to work smarter."
CEO Matt Smith agrees. "We believe that if you take care of our employees, they take care of our customers. What excites me the most about the future is using technology in new ways. We will be able to respond more quickly. We can anticipate the customer's need better, and we can continue to bring the next-generation technologies that drive the future of flying and making our passengers smile."
Read more
Customer cases on manufacturing and supply chain