Financial Services Success: CAPTRUST Financial Advisors Goes from Ground to Cloud with Microsoft Dynamics 365 on Azure
Laying the foundation for exponential growth and continuous transformation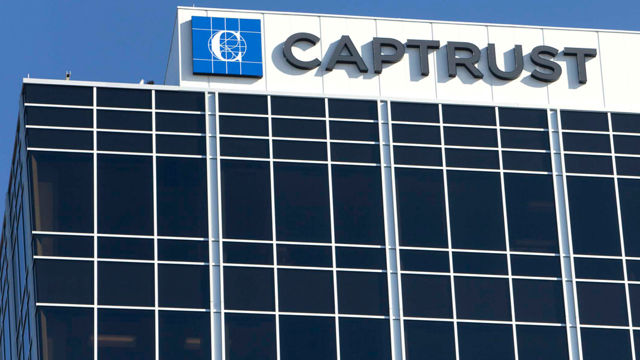 Company Overview
CAPTRUST Financial Advisors is an independent investment research and advisory firm specializing in providing retirement plan and investment advisory services to 5,000+ clients and more than $600 billion in client assets.
Challenge
For more than 25 years, CAPTRUST Financial Advisors' success has been marked by a continual effort to go beyond the status quo—constantly innovating to stay on top. This strategy has paid off: With 5,000+ clients and a 98% retention rate, the firm has experienced rapid annual growth year over year, both organically and by acquisition.
This tremendous growth rate, plus a goal to expand its client base threefold within the next three to five years, prompted CAPTRUST to re-evaluate technology and processes from the ground up. CAPTRUST has been using Microsoft Dynamics CRM as the hub not only for lead opportunity processes, but also for tracking client assets and holdings as well as client quarterly reporting.
Nearly every one of the firm's 500+ employees use the system, but its configuration had become complex, creating inefficiencies. The system needed to be upgraded; however, the firm wanted more than just increased efficiency in their processes. The goal was to move to Microsoft Dynamics 365 on Azure—a complete solution and platform that would get operations off the ground and into the Cloud, allowing CAPTRUST to take advantage of powerful technology advancements.
Interview with Mary Earls, Senior Director of Finance at CAPTRUST, and Maureen Spollen, HSO Consulting Director
Mary explains what their ERP transformation has meant for growth and success at CAPTRUST.
Learn More
Requirements focused on four primary areas
Resiliency

In CAPTRUST's business, safety and security are paramount. With Azure, they could host their data in a resilient, secure cloud. Their solutions could run across multiple data centers, protecting them against natural disasters, power loss, or other potential interruptions to operations.

Security

CAPTRUST wanted to stay with Microsoft because it was equipped to meet compliance and regulatory standards for security and authentication, taking the burden off the internal IT staff. Microsoft had the expertise and resources that no one company would be able to provide for itself—not only for today, but into the future.

Scalability

As an organization with double-digit headcount and AUM growth year over year, one of CAPTRUST's strongest differentiators is the fact that so many of its critical processes are highly automated. The firm needed to have the scalability of a Platform as a Service (PaaS) approach, as well as code that is 0easy to configure.

Longevity

The beauty of a Cloud solution is that it is "evergreen". With Dynamics 365 on Azure, CAPTRUST would be able to bring Microsoft's continuous innovations into their environment at a much more rapid pace—taking advantage of new technology as soon as it becomes available.
"There was a clear understanding and strong alignment from the beginning on what was needed for success."
Solution
After evaluating Microsoft partners, CAPTRUST chose HSO. HSO's consulting team came to the table not only with technical expertise, but with experience in working with financial services firms of all sizes. CAPTRUST's Microsoft platform solution includes Azure, Dynamics 365, Office 365 Groups, Power BI, and more.
Results
The new solution utilizing nearly the entire Microsoft platform provides confidence that any goal can be reached—with IT as an enabler. Mission-critical processes, including onboarding, research, and trades, are streamlined, along with code that is easy to configure. Client communication is seamless, and scalability will never be a problem again.
learn more
See how HSO can help your Wealth Management firm
Contact us
If you are struggling with where to start your next-generation ERP journey, we're here to help.