AO.com boost their brand power with Microsoft Dynamics 365 & HSO
Operationally, AO was looking to build efficiencies and economies of scale. The organisation had grown quickly, and there were areas of the business that they knew could benefit from being streamlined and automated. AO wanted its people to focus on the complex parts of their jobs, not spend lots of time on mundane, repetitive tasks.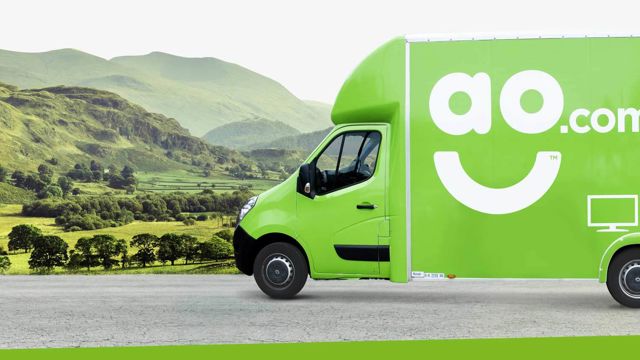 AO is an online electrical retailer operating in both the UK and Germany, with a turnover of £751m. With a mission to be the global destination for electricals, AO has a best in class, two-man home delivery business, delivered via its in-house logistics business. AO also has a majority equity stake in AO Recycling, and recycles huge amounts of electrical products each year.
In the first of this series, we follow the Group Chief Financial Officer, Mark Higgins, and the Group Technology Director, Carl Phillips, at the well-known electrical appliance retailer, AO. They share their experiences about working with HSO and their strong growth and business strategy underpinned with Microsoft Dynamics 365.
Technology plays an important part in the AO strategy to provide their customers with an amazing and friction-free experience
AO has worked with HSO for many years, from when they first selected Microsoft Dynamics to power their Finance system. It was important that they selected a global Microsoft partner with solid financial foundations who would form a strategic partnership with them.
Carl Phillips, Group Technology Director for AO commented, "What really compelled us to choose Microsoft Dynamics 365, was the fact that Microsoft had been bold enough to go back to basics and rebuild the core of the product". He continued, "We're excited that we are able to keep the core of the product "evergreen", whilst at the same time, being able to extend through the API's and, as big users of Office 365, Power BI and Teams, we're really looking forward to seeing how all the parts can come together to offer a really first-class, connected experience for our colleagues across the business, and how we can leverage these to make our customers even happier".
"We also plan to join up the data we have across the business and make it work smarter for us, so that we can see what's going on in real-time and make faster decisions", said Phillips.
Going Live with AO: Part 2
"Technology is fundamental to both the onward strategy and operations of AO. We have got big ambitions and the operational processes and systems will be the platform for further growth and scale. We are excited about the applications of machine learning, to spot patterns and trends that a human would be unable to see", said Mark Higgins, Group Chief Finance Officer for AO.
Another aspect that attracted AO to Microsoft technology was the hosted services provided by Microsoft Azure. "We're confident in the performance of Microsoft Dynamics 365 and that we could quickly scale up if we needed to", commented Phillips.
AO has recently launched its first ever in-store trial, opening-up in a select number of Tesco stores in the UK, with Microsoft Dynamics powering the retail and mobile point of sale systems for the trial. "HSO delivered the project to AO's demanding timescales, matched our pace, and delivered with speed, but without compromising on the quality", said Phillips.
AO selected Microsoft Dynamics 365 for many parts of the supply chain, managing inventory both centrally and in-store. There was already an integration with the system the organisation use for inventory forecasting and replenishment, and Microsoft Dynamics 365 was also selected as the system to underpin the warehousing operation for the stores trial.
AO and HSO Culture match
"Our CEO, John Roberts says, our people are our biggest asset, and it is something that we all truly believe", stated Phillips. "AO has been through a lot of change over the years and the pace of this shows no sign of slowing down".
Culture is very important to AO, so whenever the organisation chooses a partner, cultural fit is one of the key criteria. As a fast-paced business they were looking for a partner with a direct and candid approach to collaboration, that focused on moving fast and delivering quality.
"Our shared implementations with HSO have been really successful, and I put this down to HSO's ability to put "skin in the game", and for us to be I was really pleased that HSO quickly "got it" and started to really lean into the partner role", said Phillips.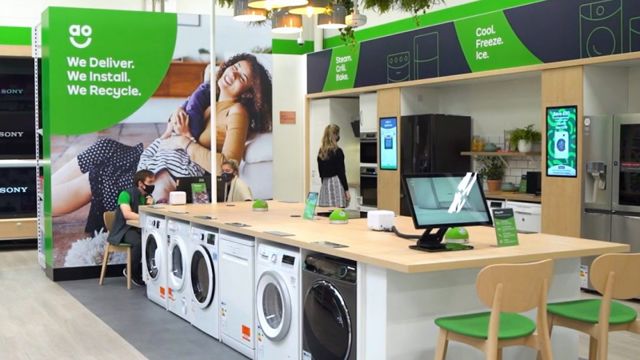 David Little, Managing Director HSO:
"HSO has worked with AO Retail for a number of years and the latest transformation project has further developed a great partnership. The AO and HSO teams have displayed outstanding teamwork and focus to successfully deliver an end-to-end retail solution in just 4 months. We are very proud to be associated with a first-class brand, providing a superior service to its customers. AO has ambitious expansion plans, and our expertise in the retail industry places HSO in a strong position to help AO achieve success at an accelerated pace, and deliver the goods together!"
The future
"We've been well-placed to deal with the COVID-19 pandemic. In the early days, much of the retail market migrated online. Since stores have re-opened, we believe we have seen a huge shift in customer behaviour. Our teams have performed really well to make sure we keep our customers happy", said Higgins.
"We are benefitting immensely from the plans we have already put in place using Microsoft Dynamics 365 and are looking forward to continuing our journey and realising our strategic goals with Microsoft Partner of the Year, HSO."
"AO has ambitious expansion plans, and our expertise in the retail industry places HSO in a strong position..."
Read more
Customer cases in Retail