AGC Chemicals do much more for less effort with Microsoft Dynamics 365
Multiple legacy systems, resulting in production and administration inefficiencies. High IT complexity and cost. Requirement to achieve improvement objectives and a 360 degree view of customers.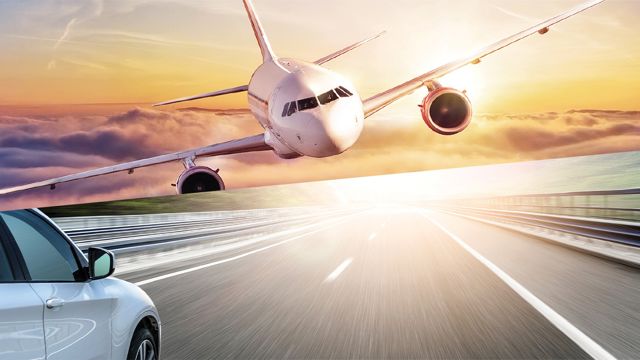 AGC Chemicals Europe is one of the world's leading producers of fluorochemicals and fluoro chemical materials. The company's corporate vision "Chemistry for a Blue Planet" is about how chemistry can contribute to environmental solutions. This mission is supported by four pillars: Safety, Security, Comfort, Environment.
We sat down with AGC Chemical's CEO & Chairman, Hiroo Mori San, to understand the reasons for migrating to Microsoft Dynamics 365.
What were the primary reasons for change in your business?
"We were on a very old green screen ERP system that was difficult to get support for externally, and for which we had lost nearly all our internal knowledge of how it really worked, so it presented a risk to the business.
We also had a number of legacy systems that had been developed internally or purchased because of functional limitations of the old ERP system. So we wanted to minimise those to reduce the IT complexity and cost.
But as importantly, we recognised that we had not challenged the processes and organisational structure and the way we manage data for many years. So we defined eight business objectives that would provide a framework for the ERP project. We were looking to the ERP project to be an enabler for change, to help us put the foundations in so that we can achieve the improvement objectives".
Customer Voice
In the video, we talk to Mark Edwards, Senior Project Manager and Michael Grimshaw, IT Operations Manager, who both share their experiences around business transformation and change management. Their achievements have been outstanding, and their warehouses are now pristine and tidy!
What is your future strategy and how will the Microsoft Dynamics 365 technology enable you to achieve this?
"AGC Chemicals Europe Limited is part of the AGC Chemicals division, which has operations around the world, each making slightly different products.
We want to ensure that we can offer to our existing and new European customers, all of our divisional product range – from Japan, Thailand, America and UK.
To do this we need, like any business, to be as close to the customer as we can be so that we understand the problems and opportunities they have and thus provide a solution to solve the problem or enable the opportunity using the complete portfolio of products and technical services that the AGC Chemicals Division can offer.
We are using the Microsoft Dynamics software solutions to help us to achieve this.
Dynamics 365 CE provides a platform for us to get a single view of the customer to ensure that we know what is happening with each customer. Dynamics 365 Power BI, coupled with the data model in Dynamics 365 ERP,  gives us a window into where our sales are coming from and at what cost, and equally where we have more work to do. But also like any business, we need to control our costs so that we remain competitive.


Dynamics 365 ERP provides us with opportunities to be more efficient and productive in our processes so that we can grow our sales without having to increase our headcount at the same rate. We know that it will enable us to do more for less administrative effort than our old ERP and legacy systems. And we need to manage our cash.


For the first time, Dynamics 365 ERP gives us an opportunity to easily analyse our stock holding and stock turns over time, and so coupled with sales forecasts, enables us to determine stocking levels and automate the replenishment of warehouses, without having to manually determine what needs buying or transferring. Our time can now be spent on analysis and making the right stocking decisions, rather than administration and transactional activity".
Tell us why Microsoft technology was the business platform of choice for AGC Chemicals Europe?
"There are many good ERP systems in the marketplace, so it was not an easy or quick choice to make. But we felt that Microsoft offered a platform that had breadth, and which would, with time, have more depth.
We also did not want to have to administer the technical systems. So outsourcing to 'the cloud' was the direction we wanted to go. Only Microsoft and one other vendor really seemed to offer this service at the time.
But Microsoft Dynamics 365 also integrates well to Microsoft Office 365 as well as other applications. Its interface was similar to Microsoft Office 365, taking away a potential barrier to learning and adoption."
"We felt that Microsoft offered a platform that had breadth, and which would, with time, have more depth."
"As importantly, we knew other chemical companies close to us were successfully using Microsoft ERP within their manufacturing plants, with product batch attributes being something that was particularly important to us to help with ensuring we ship to a customer only what meets their specification.
And the AGC Chemicals Division already used Microsoft ERP in America and so did companies in other AGC divisions. So this gave us confidence that Microsoft could do what we needed.
Lastly, there was a good choice of Microsoft partners in the UK, so we knew if we encountered issues, we would have a fallback option to switch partner. Happily though, we have found HSO to be reliable, providing a very good service and working with integrity and professionalism."
Read more
Customer cases in Manufacturing