Adoption and change management strategy for Mustad's digital transition
To become a modern, data-driven company. Frontrunner in quality, service and innovation.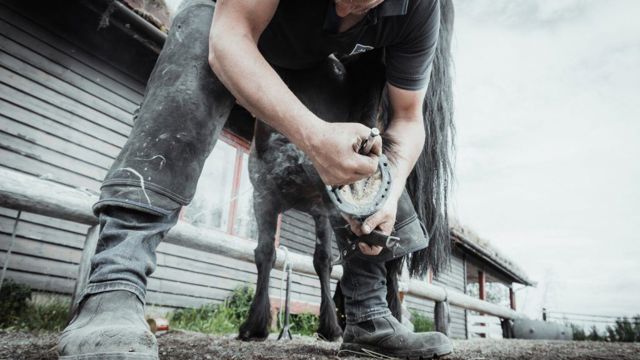 Mustad Hoofcare is a genuine family business with a long and rich history; it is currently owned by the seventh generation. The company is a worldwide leader in developing, producing and selling products for the farrier: horseshoes, nails and a wide range of tools. Though operating in a traditional market, Mustad strives to be a frontrunner in quality, service and innovation. To achieve its strategy and become a modern, data-driven company, the company wants to implement one way of working, based on one set of business applications.
HSO supports Mustad with a multi-year programme of digital transition, including the international roll-out of Dynamics 365, Data Insights and BI solutions and the Modern Workplace (Microsoft 365), along with a thorough Adoption & Change strategy.
Seeking opportunities in a competitive but stable market
Hans Mustad is the seventh-generation owner and Group CEO of this remarkable family company, which constantly strives to be the first and the best in the market. Hans Mustad: "We're well-known for our quality, which must be very consistent, since our customers cannot afford to make mistakes when shoeing the hoofs of an expensive racehorse, for example. Product development is crucial in meeting our customers' changing demands. Another important strategic objective is strengthening our relationships with the farriers. We do that by providing training and sponsoring events, and we want to service them better, for example through online services and insights into their sales and customer data."
From business strategy to digital transformation
Mustad's strategic objectives called for a uniform and more efficient way of working, and for insights into business information and data. Hans Mustad: "We have consolidated and continue to consolidate various segments of our company. We have gone from fifteen factories to seven. This consolidation is one of the drivers of the digital transformation we have launched. We need to redesign our business processes and implement one way of working in every operation. We need to have access to reliable and current data and reporting so as to manage the company better, support our teams and deliver the best customer service. This requires a new cloud-based IT-platform."
Erik Lokhorst, Manager Operations at Mustad, is business architect and project owner of the international Dynamics 365 roll-out. Erik emphasises the advantages of the cloud platform in the Hoofcare industry: "We still operate in quite a traditional market. Until recently many of our customers ordered by phone, walking through their warehouse with pen and paper. But this is changing rapidly. New-generation farriers want to do business digitally. With the Microsoft applications we can give them insight into their order history, support inventory management and help them communicate better with their clients."
"In the beginning, before HSO was on board, we focused too much on the go-live, based on processes and documentation that were not yet up to par. We learned that the hard way."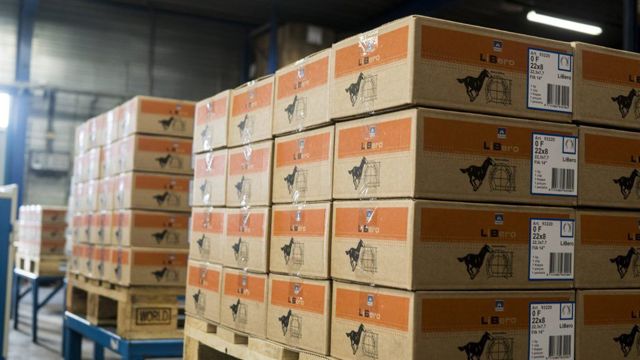 "Using Prosci and the ADKAR methodology gives us a clear view of where we stand and what kind of action is needed."
Erik Lokhorst | Manager Operations at Mustad
HSO supports Mustad with Adoption and Change management strategy
The digital turnaround means considerable change in Mustad's working culture. Hans Mustad: "The company's people are the most important in this change process. From our first ERP implementation we have learned to involve people and to have a strong change management strategy in place. Alongside HSO we use the Prosci ADKAR® model to measure where we stand and what's necessary to achieve a successful turnaround."
Around the time HSO became a Mustad partner, Mayra Mouthaan joined the company as Interim Group CFO, and was made responsible for implementing Dynamics 365 F&O worldwide, together with HSO. Mayra explains how the company changed its change management strategy, to make the series of international implementations a success.
Mayra: "A lot of what I call 'classic mistakes' had been made in the first ERP project. The company had underestimated the impact of the project on the employees, and their partner had not supported them adequately. Adoption and change needed to become a significant part of the project right from the start. We now have dedicated teams for all projects, and we make sure that different kinds of end-users from all teams are involved and trained. My experience has shown that change is often highly underestimated. That's why we even apply change management to the transition to MS Office 365, which might appear to be simple."
It's not smart to invest in the K of Knowledge
Hans Mustad adds: "We see that people really appreciate the time we invest in updating them and asking for feedback. People need to see the benefits of the new way of working, because they must put a great deal of effort into making the change. It's not smart to invest in the K of Knowledge, if your score on the D for Desire is still low. We try to address all the fears people have openly, which varies from country to country because of different languages and cultures. In some countries people may be aware that their current way of working is not effective, but at least they know what they've got and how it works. We really have to get to the basics of that."
Erik also sees benefits of the Adoption and Change approach. Erik: "In the beginning, before HSO was on board, we focused too much on the go-live, based on processes and documentation that were not yet up to par. We learned that the hard way. Using Prosci and the ADKAR methodology gives us a clear view of where we stand and what kind of action is needed. The data we gather from forms and questionnaires is certainly helpful. On the other hand, we shouldn't focus only on data. In my experience, personal contact is essential for assessing and valuing the output. In some countries, for example in South America, people are reluctant to say no, or to be critical, so on paper we might score highly on the Awareness and the Desire aspects. But when you ask people personally, you realise they have questions and don't really understand why they should change."
"So part of the ADKAR assessment is to understand what's behind the data. You need to have honest conversations with people for that. During the international roll-out we look at the data, but we also stay in touch with the people on the workfloor."
Change management strategy relevant in HSO offering
The Mustad team is positive about its collaboration with the HSO team. Hans Mustad: "The quality of the HSO sales team was good and, what's even more important for us, the sales team has stayed involved, including throughout the implementation. The HSO team is willing to go the extra mile. Finally, the strong adoption & change offering that HSO has in place has great value for us."
Hans Mustad understands that the digital journey the company has started will probably never end. Hans: "We already start seeing the first benefits of Dynamics, and our goal is that all day-to-day users, including HR, marketing and sales, use and are satisfied with the new platform. When our employees are happy and benefit from the software every day, the project has been successful, and I will be happy too."