Cloud Strategy & Architecture: Unlock the value of the cloud
Success with the cloud begins with the right strategy and foundation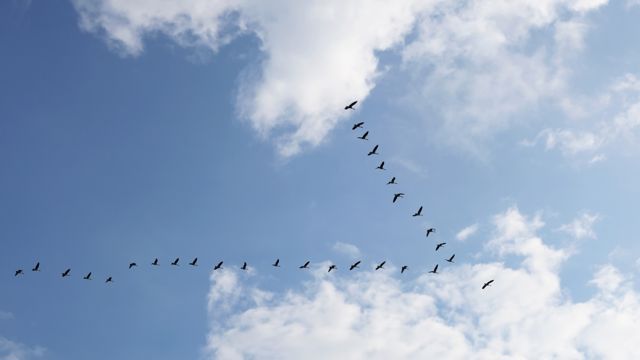 Developing your cloud strategy is the first step to secure, sustainable, and scalable success
An imperative first step to a successful cloud journey involves architecting the strategic foundations, building the platform ecosystem, and creating the conditions for success.
HSO has a proven track record in supporting our customers in their cloud journey. With your business strategy in mind, we help you design a cloud strategy approach to gain value from Azure. With many transformations behind us, we'll work with you to plan and execute your cloud strategy to help you get the most out of your technology investment.
The benefits of the Azure Cloud
Why Azure
Cost savings

Azure's pay-as-you-go model allows for cost optimization by only paying for the resources and services used.

Scalability & Agility

Azure provides on-demand scalability, allowing you to quickly scale up or down resources based on business needs.

Operational Efficiency

Azure's automation capabilities reduces manual effort, increases efficiency, and allows IT teams to focus on more strategic initiatives.

Business Continuity & Resilience

Azure offers built-in disaster recovery and backup solutions, ensuring business continuity in case of disruptions or data loss.

Security & Compliance

Azure's security controls, threat intelligence, and identity and access management capabilities contribute to a secure cloud environment.

Innovation & Agility

Azure's vast array of services, including artificial intelligence (AI), machine learning (ML), and Internet of Things (IoT) capabilities, help drive innovation within the organization.
What sets HSO apart
Why HSO for your Cloud Strategy & Architecture
As an Azure Expert MSP, we have demonstrated a deep understanding of Azure's capabilities, best practices, and proven expertise in delivering Azure-based solutions.

We help you define your cloud roadmap, identify opportunities for innovation, and create a phased approach for migrating your workloads to Azure.

With early access to new Azure services, features, and updates, we can guide you on leveraging the latest innovations and help you adopt emerging technologies.
Cloud Strategy Resources and Solutions
Empowering transformation with Microsoft Azure
Customer Success
Cloud Customers
Learn how we're helping companies like yours transform their business with Microsoft Azure.
Schedule a consultation
If you're interested in learning how HSO can help your organization transform with the Microsoft Cloud, please fill in the form below.