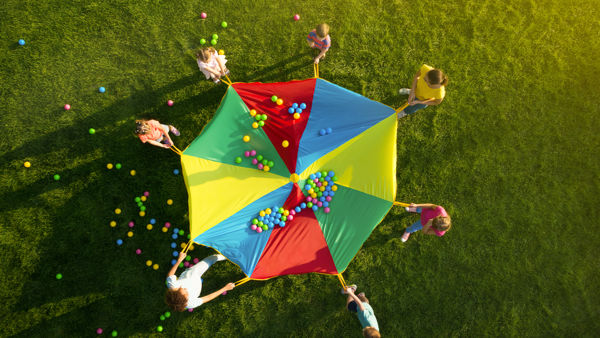 Your Government's Case Management Software Can Make or Break Your Human Services Programs

Petra Eimiller
State and local governments carry heavy loads in all areas, and they can't let the people who depend on them down.
Human services programs within these governments that support the health and welfare of the people they govern are dealing with increasing demand but smaller budgets and tighter resources, particularly with the Great Resignation. Outdated, disconnected government case management software doesn't help the situation and often makes it worse. Here are just a few examples of what government human services departments and programs are dealing with today:
Government case management software use case #1: A county's sexual violence services program
A state's second-most heavily populated county (and one of the country's most densely populated) had a very important human services program, which provides free, confidential services for victims of sexual violence, that was struggling because of outdated case management technology.
This program not only provides support during the first hours after an assault, but it also provides education, referrals, medical and legal advocacy, safety planning, long- and short-term counseling, support groups, prevention, financial guidance, and more to these victims and those who care for them.
The program has been successful, so it is growing–but the home-grown case management system used to log and document cases and information was not growing with it. It required duplicate data entry into multiple systems and more. The program desperately needed government case management software that was easier to use, performed faster, and could scale to meet increasing demand.
Use case #2: Multiple programs under a county's HHS department
One of the oldest counties' Department of Human Services had a very inefficient case management process across several programs, using Excel spreadsheets and SharePoint and dozens of different systems, none of which were up to date. None of these tools are designed for case management.
The department needed functionality to support specialized processes around managing cases, participants, outcomes, and other requirements. The software also needed to provide different programs the ability to see information about clients they shared with other programs or departments to ensure a consistently good standard of care and outcomes.
Use case #3: A state's Department of Social Services
This large state's Department of Social Services was having issues with managing cases because their case management software could not handle the very large volume of inquiries, requests, and reported issues they receive every day. Departmental programs couldn't see details about a case after it had been closed in their program but was still open within the department. Employees were depending on manual processes to manage cases, which resulted in inefficiency and a threat to providing good, consistent care. 
The entire department needed government case management software that could support the management of inbound and outbound cases from intake through release from the department, not just one program. They found that solution with software that provided an easy to use interface that lets staff communicate more effectively and gain the insights to manage larger caseloads while seeing improved outcomes.
Government case management software that really works for human services programs puts the client first
Implemented by experts like HSO, Microsoft case management software is conquering these heavy demands:
Cloud-based to support workers in the field while keeping sensitive data safe
Access to data for outcome reports to funders and making improvements
A robust, flexible foundation for growth, multiple programs, and fast onboarding of new services
Easy setup of program-specific workflows and collecting data for reporting requirements
Explore More Government Resources