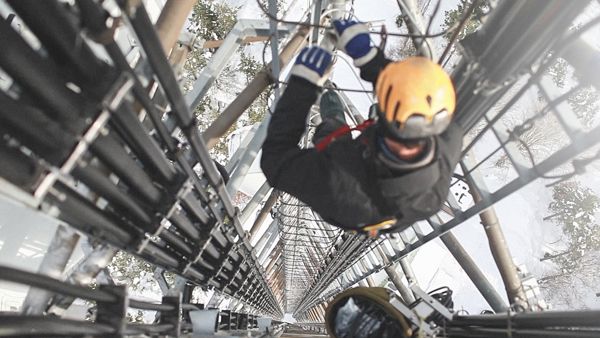 Top 10 Reasons Why Firms are Selecting aec360 Over the Alternatives

Hana Huber
AEC firms go with aec360 rather than re-platforming with Deltek or BST
Firms that use BST or Deltek software have a decision to make: do I re-platform my ERP system with the same software developer? Or is there a newer, fresher approach to my AEC ERP needs?
In speaking with firms who have recently decided to stop using Deltek or BST and implement aec360 by HSO and Microsoft Dynamics 365, we uncovered a long list of reasons why they avoided staying with Deltek or BST. In this article, we'll share the 10 most popular responses from these AEC firms.
#1: aec360 clients benefit from Microsoft's $19B investment in R&D
It's interesting that investing in Microsoft came up as the #1 reason. AEC firms using other ERP software made the decision to move to Microsoft and aec360 is because they understand the overwhelming power of Microsoft's $19B annual R&D budget. Microsoft recognizes professional services as a major growth market and will continue to invest in solutions designed for the industry. Other AEC ERP software providers must write their own software and, as a result, have a slow pace of development. aec360 clients will benefit from Microsoft's unparalleled R&D effort.
#2: Collaboration is improved with aec360 embedded directly into Teams
AEC firms are certain that the key to their success is to work as a team on every project. Collaboration is essential. The second most popular reason for firms to leave their current vendor is the lack of collaboration functionality. Microsoft Teams has become one of the most popular ways for firms to communicate and collaborate. Having an ERP system that works inside of Teams is a natural fit and has an incredible impact on system adoption.
#3: aec360 incorporates Microsoft AI and BOTS to eliminate redundant tasks
The high response rate to this particular reason is a sign of the times. It's clear that AEC firms are demanding this technology and the increased efficiency and functionality it delivers. While their present software providers talk about being able to use AI and develop Bots, it's already there with Microsoft and aec360.
#4: aec360 is designed with your Operations team in mind
Many firms have experienced a low adoption rate with their ERP software. What was supposed to be firmwide ERP solution has become an "accounting" system. No one from Operations wants to use the software! Firms that have made the decision to implement aec360 are focused on serving Project Managers and supporting Operations.
#5: The Power Platform lets you easily tailor aec360 to your unique needs
All the firms we spoke with acknowledged their desire to customize the system. Although their current software was designed for an AEC firm, not everything was a perfect fit. The real problem was the complexity of the tools required to make the system a firm specific, perfect fit. aec360 takes advantage of Microsoft's Power Platform – the low code/no code development tool that those AEC firms are looking for.
#6: aec360 increases user adoption by incorporating Excel into any process
Most firms understand the popularity of Excel in their organization. Many of their employees prefer to use Excel than most other applications, especially their ERP system! For these users, aec360 doesn't need to fight that preference. Whether it's input or output, most application areas in aec360 have direct links to Excel.
#7: aec360 seamlessly integrates with your other Microsoft investments
This was also important in our client's selection criteria. The natural and seamless integration that a Microsoft based solution provides was comforting in that it will ALWAYS work. Enhancements in one application area are taken advantage of in the other applications. All your Microsoft investments work in lock step.
#8: aec360 is the AEC industry's only "end-to-end" ERP system
Being truly connected is important to all the firms we spoke with. Their current ERP vendors don't really address and deliver important applications areas the firm requires. As a truly end-to-end system, aec360 is a more complete ERP solution. Your firm requires a strong front-end marketing application to manage campaigns and lead generation activities, so we've built that into aec360. Any AEC firm needs to manage their talent, so aec360 also has full Human Resources application.
#9: aec360 gives you the best of both worlds: an AEC focus and a tier 1, best-in-class ERP system
Our new clients recognized that, although they have complex project management needs, they didn't want to give up ANY functionality when it came to their complex financial management requirements. aec360 uses the same financial management foundation as some of the world's largest companies. If you need a sophisticated approach to a financial requirement, Microsoft Dynamics 365 very likely has a solution.
#10: With continuous enhancement of aec360, you'll never have to re-platform again
Most firms we spoke with had this reason on their list. They wanted to make a true Cloud, evergreen software investment for their new ERP system. That's understandable given what they've been through.  They made the decision to avoid being pushed to a new platform down the road. They've "future-proofed" their ERP investment with aec360 and Microsoft Dynamics 365.
Discover more
How aec360 transforms your business
Request a demo
Those are the top 10 reasons why our new clients made the decision to move away from their previous software vendor and adopt a fresher, more appealing AEC ERP system. If you're a Deltek or BST client, let us demonstrate how aec360 is different, and why it's now the most popular ERP system for the AEC industry.