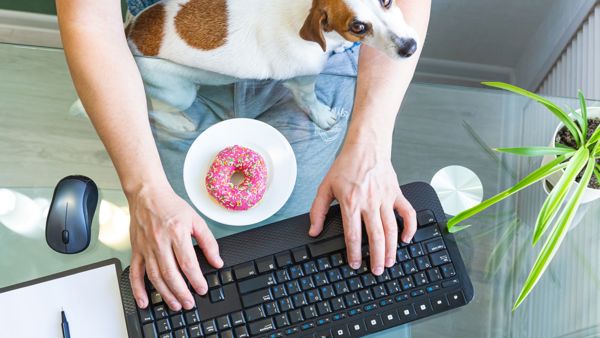 Tackle the top 3 challenges in Customer Service with AI and Automation
All customer support and service teams have a common goal: to provide the best customer experience and boost their business outcomes. But meeting customer expectations and handling the complexity of sales channels is not getting any easier. The rapid advancement of generative AI capabilities marks a major shift in the industry. A robust CRM system, powered by AI – like Microsoft's Copilot – can enhance intelligent automation and transform how service agents work. In this blog post, we explain how to overcome the top 3 challenges in Customer Service with AI and intelligent automation.
#1 challenge: customer loyalty and retention
Use AI to retain customers and boost customer satisfaction
AI can use previous interactions and customer data in the CRM system to provide personalized recommendations, offers, and content that suit a customer's preferences and needs. Chatbots are becoming more intelligent and capable, improving response time and quality. And AI can use machine learning and data analytics to predict customer behavior and needs, which helps to support customers proactively and create a better customer experience. AI tools can securely analyze all the data in your systems to customize offerings , anticipate upcoming trends and offer assistance.
Of course, this kind of intelligence and automation can only work if your customer data and service systems are fully integrated and your data is reliable and accessible. Dynamics 365 Customer Service offers a 360 degree customer view, including real-time insights, automation and intelligence.
#2 challenge: increasing customer expectations
Use AI and automation to provide 24/7 customer service
Customers want, as we call it, more and more asynchronous support. People want to send a message on any channel, whether it's a website chat, WhatsApp or DM on social media, and expect a response at any time of the day (or night). This is related to the shift from multi-channel to an omni-channel strategy that many companies have adopted, where you also want to offer a consistent brand experience. AI and automation tools like Virtual Agents can help customer service teams with the first response and 'triage' of customer requests, such as scheduling delivery appointments. When the data of the various sales channels is connected and accessible, AI can quickly find relevant information on a customer's history.
The good news is that the trust in AI-powered support is increasing rapidly, in line with the fast pace in which AI technology is evolving. More in this report by KPMG Trust in Artificial Intelligence | Global Insights 2023 - KPMG Australia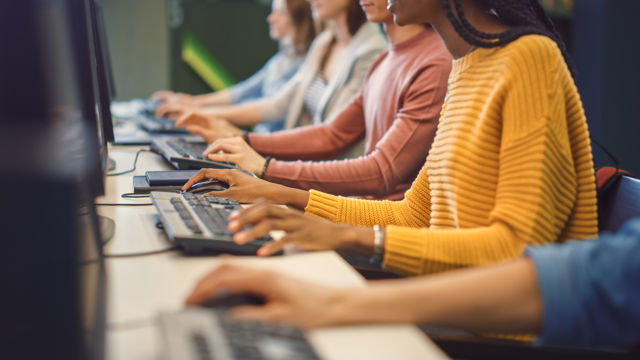 Are you ready to accelerate your Customer Service with with smart automation?
When customers are ready to be served by intelligent, automated tooling, are you as a company ready to offer that?
Schedule a demo
#3 challenge: limited resources and skills
Use AI to automate more, resolve more issues in less time and onboard your agents
Automating repetitive, manual tasks can free up a lot of time for agents. Think of providing automatic transcriptions, summaries, responses. AI can also help to onboard new team members faster – since knowledge is just one prompt away.
Another example is triggered actions that can be automated, sending an customer email when a product warranty is about to expire, updating records, sending notifications based on customer and support data. Service agents can use their valuable time to for example further specialize and to tackle more complex issues. In other words: AI can help agents work faster, more accurately and give them back a lot of their valuable time.
By 2026, investment in generative AI will lead to a 20% to 30% reduction of customer service and support agents, and will create new jobs to enable generative AI in customer service and support, according to Gartner.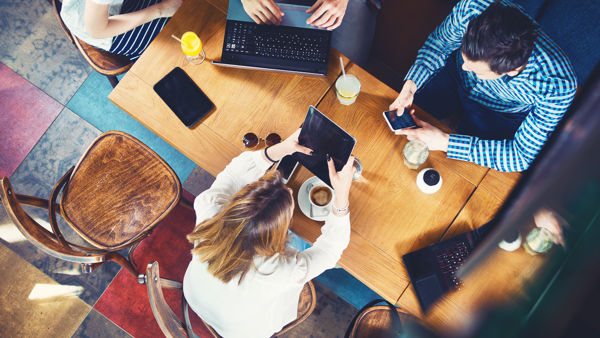 How HSO can help
How to start improving your customer service with AI?
Yes, AI can be a huge accelerator for customer service: especially when it comes to speed and quality. But at the basis of implementing secure and effective AI applications and automation tooling, should be an integrated CRM system and an available and well-managed data warehouse.
We help companies that already work with Dynamics 365 CRM to get started with Copilot, Microsoft's out-of-the-box generative AI solution. If you are considering a new CRM system, find out the benefits of Dynamics 365 and Copilot that allows you to immediately increase the productivity, work pleasure and effectiveness of your teams. We also help customers with specific use case for more intelligent automation, advanced analytics and machine learning, integrating multiple data sources and applications.


Learn more
On Customer Service, AI and Automation
Connect with us
We look forward to schedule a 1-1, demo or workshop on how to accelerate your customer service teams with AI, Copilot and intelligent automation.