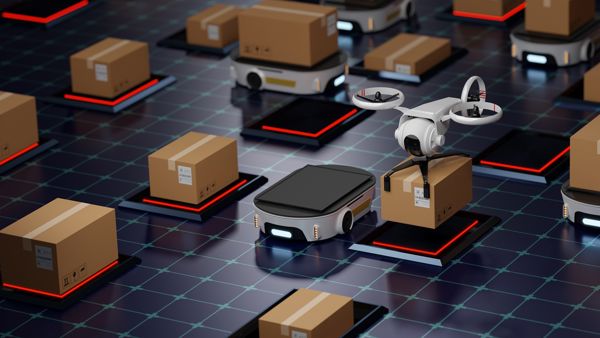 Reduce risk in retail with a resilient supply chain: Risk & resilience in the post-lockdown age
Retail is underpinned by complex international supply chain systems, with business operations spanning across the globe. Additionally, it is subject to the changing needs and fancies of the consumer, who can decide yesterday's 'hot' is now 'not' overnight. In this sense, retail has always been exposed to risk. However, we can all agree that the last few years have uncovered a depth and breadth of risk that, for most, could not be planned for. With lockdowns lifting, some of these aggravating factors have dissipated. But changes in consumer behaviour and ongoing disruptions are forcing many to rethink their supply chain strategy.
Are you in control, can you forecast demand, are returns becoming an obstacle course, and is 3PL the holy grail? In this blog, you will learn why you need to change and how to best serve your customer thanks to an efficient, resilient supply chain.
Lockdowns fuelled a surge in online shopping. Customers want their products delivered cheaply and quickly.  This is not going well for all companies, as the effects of lockdowns have been made clear. Empty shelves, rising prices and long delivery times cause customers to shop elsewhere. As the customer is king, it is essential your business can be nimble enough to adapt to customer demands. A resilient supply chain will help you retain and attract customers.
Are you ready for the next disruption?
You must have the ability to avoid or recover quickly from supply chain disruptions. Whether it's because of a lockdown, staff shortages, a container ship stuck in the Suez Canal, or a war. Most likely, because of the pandemic, you have adjusted your business practices. Are these measures reactive or are they strategic so that you can turn the next disruption into an opportunity?
You have to know now:
The frailties in your supply chain
How much stock do you need
Where your stock is
How you are going to get it to your customer
What to do about returns
Your competitive advantages and inefficiencies
Nearshoring is not that beneficial
Logistical upheaval and inflationary pressures remain due to war, lockdowns and climate change. There is no simple solution or quick fix. Producing closer to home may give more continuity but is more expensive in almost all cases. Nearshoring risks a breakdown in your relationships with existing tier 1 supplier and in most cases it will require significant investment to open new manufacturing sites. Without full engagement, localisation of the supply base can increase complexity and reduce economies of scale.
What you can do is assess the resilience of your tier 1 supplier. Make plans with your tier 1 vendors to ensure flexibility and continuity of service delivery. You can also ask for data to improve demand forecasting. A supply chain is only as strong as its weakest link. Make sure your tier 1 suppliers have instigated reviews and action plans with their suppliers. A collaborative approach is essential to understand what the critical areas are for resilience improvements.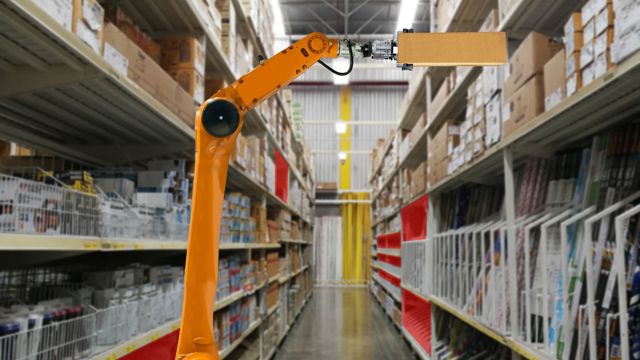 How much stock do you need?
You must know your customer inside out, only then will you know what to stock today and tomorrow. Traditional methodologies require interpretation and analysis by people to adjust algorithms, and that takes time and people, which most retailers don't have. Invest in Machine Learning and Artificial Intelligence (AI) to enable automatic identification of trends and updates to forecasts.
Forecast future demand with AI
These new tools can ingest vast volumes of data very quickly, resulting in quicker responses to changing sales patterns, hence improving stock levels for both the customers and businesses. An enterprise view of stock requirements, transportation lead times, and production lead times supported by AI & ML will enable a tailored rather than blanket approach to stock levels.
You need to know what is in stock now
As lockdown has eased, an increase in physical in-store shopping has returned. However, there are higher customer expectations of seamless, tailored shopping experiences, irrespective of channel. Your website and physical store should always be able to show the correct stock and delivery time of the product. Unavailable in a physical store? Let me order it for you online, or you can pick it up at another branch. 
Customers demand this convenience, which is why you need visibility throughout your supply chain and distributed order management. This maximises order fulfilment and meets customer expectations at the lowest possible cost. Gain control with one version of the truth for inventory levels at all locations: on the move awaiting delivery, what is in stock in warehouse X, what is in stock in stores or in production with expiration date Y, all aligned with customer expected and ordered demand.
Get your stuff to the customer
Your customer wants a quality product, at the lowest price, delivered as quickly as possible. Are you the expert in logistics and warehouse management or should you use a third-party logistics (3PL) company? Does full control of logistics and warehousing give you a competitive advantage? Often 3PL does give more resilience to your supply chain. Logistics is their core business; therefore, they have cross-border knowledge, the latest technology and a scalable fleet and staff. COVID-19 highlighted these issues, particularly for international and cross border logistics. If you choose 3PL, your systems need to be connected so that you remain in control.
Returns: reversing logistics management
About 25% of all products ordered online are returned, and the reverse supply chain is costly and inefficient. The end of free online returns looms as Zara follows Next with a £1.95 charge while firms also count the cost of serial refunders. Visibility showing why goods are being returned and where the returns are coming from is critical to reduce returns. Again, insight is needed: Are they the wrong size? Are they damaged?  Is it because of incorrect information on websites? Or do you suffer from wardrobing: (wearing them once and returning them).
Returns are a major cost, so you need to have a strategy like Zara and Next. Then you have the returns themselves, which are often damaged. You can repackage them and offer them cheaper. If the fault lies with a supplier, you need to address it and claim credit. You want to know how much returns cost and which policy gives you the most efficiency. You can do that with systems that provide visibility of volumes, customer reason/return type, identified costs to manage level of customer returns, and supplier analysis by return type.
Final Thoughts
Building resilience into your supply chain will enable you to better absorb shocks and respond to changing customer needs. The customer is king and being able to respond with agility is paramount to success. In this moment, we stand between the mass disruption of the last few years and the sea of change brought by the migration to online and hybrid shopping. This brings more challenges, but also opportunities. Creating a resilient supply chain allows you to manage and embrace these changes and offer the service your customer demands.