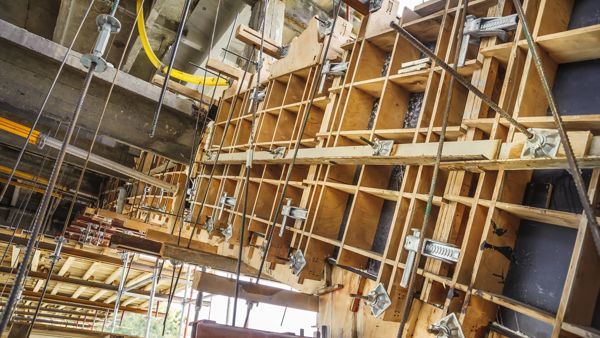 HSO ProServ Helps Coffman Engineers Migrate Critical Functions to the Cloud

Hana Huber
For many AEC firms, success comes down to the ability to effectively manage all facets of their operations, from sales and marketing all the way through project delivery and accounting. To track the myriad details associated with client relationships and projects, AEC firms require powerful technology solutions.
Coffman Engineers, a multidisciplinary engineering firm that specializes in civil, corrosion control, electrical, mechanical, survey, and other services, began the search for a new cloud-based business platform to streamline operations. The firm wanted a powerful solution that could support all departments and unify the efforts of each team to ensure collaboration and cohesion across the enterprise.
The team at Coffman Engineers considered many options and conducted extensive research into the available solutions before making the decision to migrate to Microsoft Dynamics 365 and aec360.
"After extensively vetting architecture and engineering ERP software vendors and looking out over the next 10–15 years, it was clear that Microsoft Dynamics 365 and aec360 were uniquely positioned to help us achieve new levels of integration and insights across our business," Dave Ruff, CEO and President of Coffman Engineers said. "We are confident that this new cloud platform will help us continue to innovate and grow our business well into the future."
Built on the Dynamics 365 platform, aec360 provides the sophisticated and comprehensive features AEC firms require
"We're driving productivity, collaboration, and insights across our clients' businesses in a way no one else can because we have the full Microsoft platform behind us," said Andy Yeomans, Executive Vice President of Sales, HSO ProServ. "This was a true match made in heaven for the team at Coffman Engineers due to our knowledge and our purpose-built solutions designed specifically for the AEC industry."
HSO ProServ helped Coffman Engineers develop and execute a customized implementation plan to help the firm make the most of their investment in Dynamics 365 and aec360. During the planning phase, the HSO ProServ and Coffman teams worked closely to identify opportunities for integrating the firm's existing CRM solution and data into its new, cloud-based business platform. This allowed the firm to tie CRM and ERP data into a single, cohesive view.
The move to Dynamics 365 and aec360 positions Coffman Engineers to improve  internal processes and gain increased insight into all aspects of operations. For more information on Coffman Engineers' experience with HSO ProServ and Dynamics 365, read the full case study published by Microsoft.
"After vetting AEC ERP vendors and looking out over the next 10–15 years, it was clear Dynamics 365 and aec360 were uniquely positioned to help us achieve new levels of integration and insights across our business. We are confident it will help us continue to innovate and grow our business well into the future."
Read more aec360 case studies