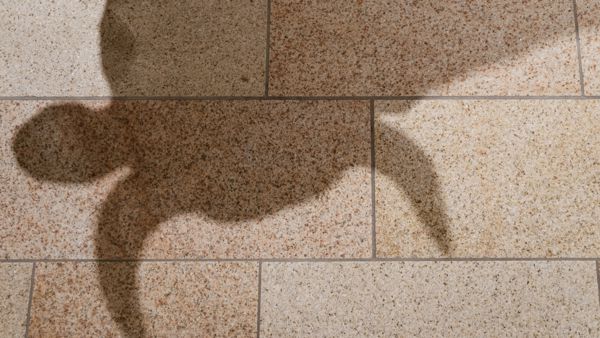 Challenge Accepted: Equip a Fast-Growing Asset Management Firm for Continued Growth

Igor Kuperman
Another digital transformation story leveraging Microsoft Dynamics 365 Customer Engagement, told by the technology expert behind its success:
The goal of HSO's skilled technical consultants is to work with our clients to deliver solutions that make it easier to do business while getting better at doing business. These professionals have the right combination of brains, experience, energy, and curiosity to take on business challenges and figure out ways to apply technology like, Dynamics 365 Customer Engagement, to tackle those challenges and ultimately transform the client's business.
In this Challenge Accepted blog post and interview, you'll hear directly from Igor Kuperman, another HSO senior functional architect, who talks about leveraging Dynamics 365 Customer Engagement for a business challenge accepted and conquered.
Igor Kuperman, Senior Functional Architect, tells the story of how collaboration resulted in business value
I am a functional solution architect, but I come from a much more technical background. I was a hands-on developer with various technologies, including Microsoft, but what I realized when it came time to focus on one technology was that, ultimately, the decision was not about the technology but about providing business value—which is why I chose Microsoft—and that's what being a solution architect is all about.
What is the client trying to accomplish from a business perspective, and how do we translate that into a technical solution that will deliver business value? The technology is important but just an enabler. You must first understand the value you're trying to drive, and my job is to get the client to articulate that to ensure they understand what constitutes success for them. I also need to keep them focused on the big picture, determining which business processes the new solution needs to support.
"It's not about pressing the right buttons; it's about the entire company working in harmony with processes that are going to make them successful"
Igor Kuperman, Lead Functional Architect
The Business Challenge: Accommodate aggressive growth with a fast move from Salesforce.com to a new solution
I have worked in a variety of industries, and one thing I've noticed about the financial services industry is that there are some very, very sharp minds—very bright people who are efficient and don't have time to spend explaining things from the ground up. So, I think it helps when the HSO team walks in, already able to talk to them in the terminology they use.
For example, we worked with an asset management firm to implement the entire suite of Microsoft Dynamics products, including Dynamics 365 Customer Engagement (CRM) and Dynamics 365 Finance (ERP).
We started with the customer (client) engagement piece. The firm has an asset management practice, but their private wealth business is also growing very quickly through acquisitions of small, private wealth advisories.
They wanted to bring all these companies under one umbrella but want to replace Salesforce as their CRM solution and have that solution implemented at all companies. In addition, that solution would need to be implemented quickly to accommodate a fast-moving firm.
We were able to come to the first meeting with an understanding of the types of relationships the firm has with clients and the consultants, as well as the strategies they're trying to sell. In short, we were able to speak their language, which got the engagement off on the right foot.
Challenge Accepted: Dynamics 365 Customer Engagement implemented across the firm, beginning with client engagement
We moved the firm off Salesforce and onto Microsoft Dynamics 365 Customer Engagement and worked with them to build out an overall security framework specifically around access control, not only for the asset management team, but also for all the private wealth organizations and offices, which was accomplished even faster due to the success of the implementation for asset management. This process delivered the kind of security the firm wanted and needed—an all-around success.
The Business Outcome: Success through collaboration positions the firm for continued growth
I believe the reason for the success we experienced in such a short timeframe—in addition to the HSO team having the financial services experience to hit the ground running—was due to collaboration between our team and the client's team. The client had a great attitude, which was, "Whatever it takes to get it done," and they backed that up by providing resources, fast (yet responsible) decision making, and access to the data or security we needed to get the job done.
In short, the HSO team became an extension of the client's team. Not only did we work well together to get the solution designed and implemented, but we continued the relationship through continuous knowledge sharing, transfer of information, and education around Dynamics and the Microsoft platform. This is not a trivial thing, but in my experience, it should be a best practice. With a joint team approach, you eliminate "finger pointing" and achieve success faster.
While the experience was very positive, the business outcome of this engagement is the real story. By implementing a modern CRM solution for client relationship management, the firm is positioned to grow even faster without impacting their ability to provide excellent client service. When a client comes back—as this one did—wanting to re-engage for a "phase 2" (in this case, implementing Dynamics 365 Finance), that's always a good sign.
Collaborating for the Implementation of Dynamics 365 Finance
Read Part 2 of this $100Bn AUM Asset Management Firm's Transformation Story: ERP
Read more
Resources for Asset Management firms
Learn more about our experience in the Asset Management industry